DWTS Pro Lindsay Arnold Wows Fans in a Bikini 2 Months After Giving Birth — See Her Toned Body
Dance pro Lindsay Arnold stunned fans on social media after she shared images of her post-baby body. Many fans were in awe as they gushed over her trim figure. 
DWTS champ Lindsay Arnold had her Instagram timeline buzzing with admirers who could not get enough of her gorgeous figure after she shared photos of her snapback body.
The post contained two pictures from Arnold's vacation, where she lounged at the beach, baring her skin and basking in the sexy hour. The star mom rocked a black two-piece bathing suit that left little to the imagination.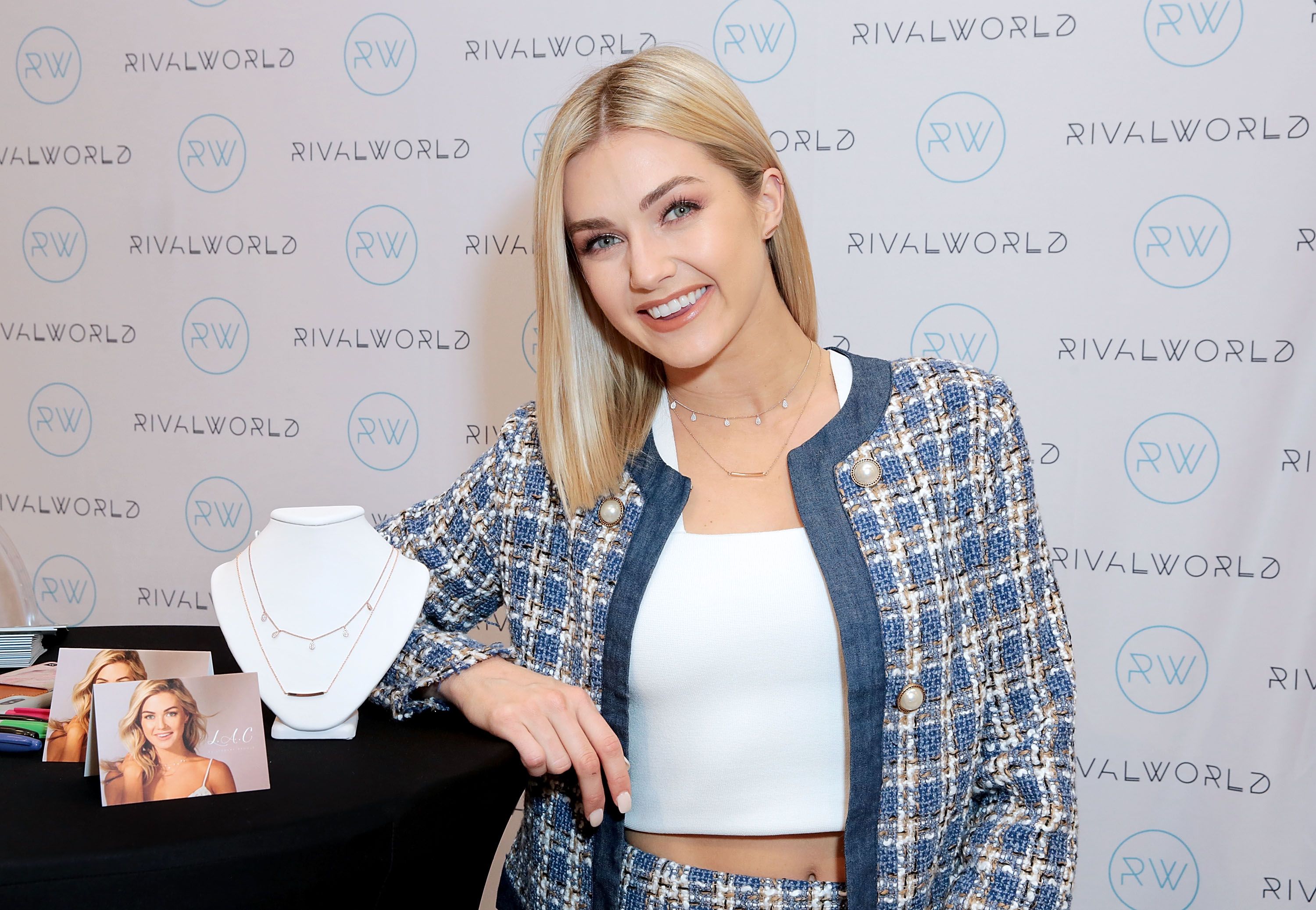 Arnold's graceful limbs stayed toned and flawless while she flaunted her flat tummy. The dance pro left her blonde tresses to flow down her back as she accessorized with a simple neck chain and bracelets. Arnold captioned the post:
"Vacation time… Instagram husband/dad of the year goes to Sam, who is mine and Sage's personal photographer for this trip…"
Many fans were in love with the showbiz star's toned figure as they were in awe of how fast she attained her post-birth body. One awe-struck follower incredulously asked if Arnold just had a baby.
Many others echoed the same sentiment while letting her know she looked amazing. More admirers fawned over the ballroom star while chipping in that her figure was enviable.
Little Sage joined the family one year after Arnold's mother-in-law passed away. 
Days before the sizzling post, Arnold, a first-time mom, posted a photo of her trim body attached to an appreciation write up. The "So You Think You Can Dance" star let fans know she was rocking her 11 days postpartum figure.
In the photo she posted, Arnold, a star choreographer, rocked a white bralette and brown pants while baring her midriff. She said about her body:
"Feeling incredibly grateful for this body that carried our sweet Sage and is now feeding her and taking care of her…"
Arnold, 26, added that bodies should be appreciated when they have scars and not only during the glowing times. She concluded by noting that she would always love her body.
Last November, Arnold and her husband of five years, Samuel Cusick, welcomed their first child Sage through C-section. On social media, the mom-of-one revealed she and her daughter were doing fine. 
Little Sage joined the family one year after Arnold's mother-in-law passed away, and her birthday was exactly the day the matriarch died. The baby girl got her middle name from her late grandma, as her mom noted that she was handed down to them.