Bow Wow's Daughter Shai Flaunts Her Beautiful Curly Hair Posing in a Brown Hoodie & Gray Skirt
Shai Moss, the delightful daughter of American rapper and actor Bow Wow, showed off her beautiful curly hair as she posed in a gray skirt and brown hoodie in a recent series of Instagram photos. 
Shai Moss is growing up to be a full basket of sunshine. The multi-talented 9-year-old never fails to captivate the world with her delight, beauty, and remarkable skill in the entertainment industry. 
In the most recent post on her Instagram feed, she once again dazzled her fans as she showed off her good looks and beautiful curly hair in a series of gorgeous photos.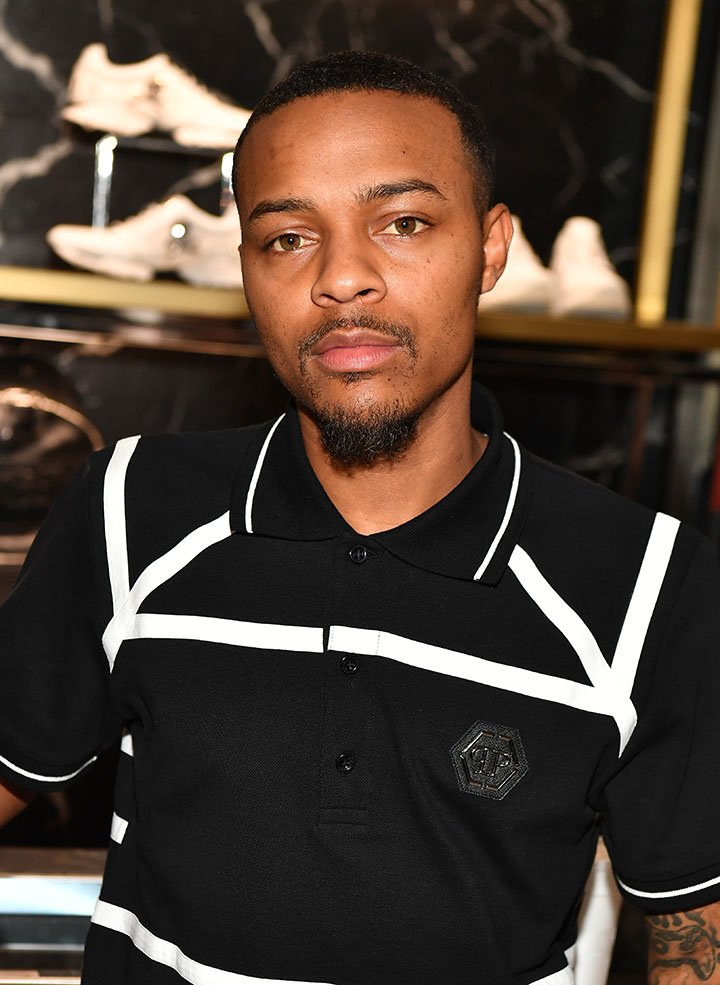 Shai was clad in a stylish bleached hoodie in the shots, a grey denim mini-skirt, and white boots coupled with patterned socks. Her lovely curly hair was styled down the center and framed her face as it fell to her shoulders. 
The photos were taken outside in front of a patch of bamboo reeds, and the beautiful girl struck several poses as she smiled into the camera. It was her first post for the year, and it sure was a pleasant welcome. 
One can only wonder what Shai has in store for her fans this year, especially since, over the past years, she has kept them superbly entertained either with her epic dance moves or hilarious skits. 
A good example was when she and her father, rapper Bow Wow, were seen busting some impressive dance moves during a father-daughter dance-off in a wholesome video on his Instagram feed. 
The proud father added that he waited to tell the truth because he was nervous about how the world would look at him.
They had hopped on the viral social media challenge, "The Whoa," and Shai sure proved to be a remarkable dancer. With the video, it is safe to say the little girl inherited her father's talents. 
The pair do not just bear a striking resemblance but also share a tight bond. The rapper once again showed it off when he featured his daughter during one of his Instagram live sessions last year. 
In the session, Shai was singing her father's hit 2005 single "Let me Hold You" and doing a good job making fun of his popular dance move. Several of the viewers cracked up as she clowned the 33-year-old, who might not have been finding it too funny. 
Seeing the sweet pair, one can easily remember when the rapper welcomed his daughter with his ex-girlfriend Joie Chavis in 2011. He had, however, kept the news a secret from the press, claiming that he had wanted to be the first to spill the beans. 
The proud father added that he waited to tell the truth because he was nervous about how the world would look at him. He buttressed that he wanted to keep her out of the limelight because he knew how fame could get. 
It, however, goes without notice that Shai is not the rapper's only child. He welcomed his adorable baby son with the model Olivia Sky in September last year. With this new addition, one can only hope they become the perfect little family.