Diddy Poses With His 6 Kids in Trendy Festive Outfits — See the Heart-Melting Family Photos
Diddy has finally blessed the internet with a jaw-dropping series of festive photos with his six children, and his fans are in love. Check out the rare snaps! 
Sean Combs, best known by his stage name Diddy, enjoyed the holidays with the people who matter the most — his children. The legendary rapper got together with all six of them. 
After all this time, the music mogul finally gave the netizens a glimpse inside the celebrations through photos with his family on Instagram. They look amazing, to say the least.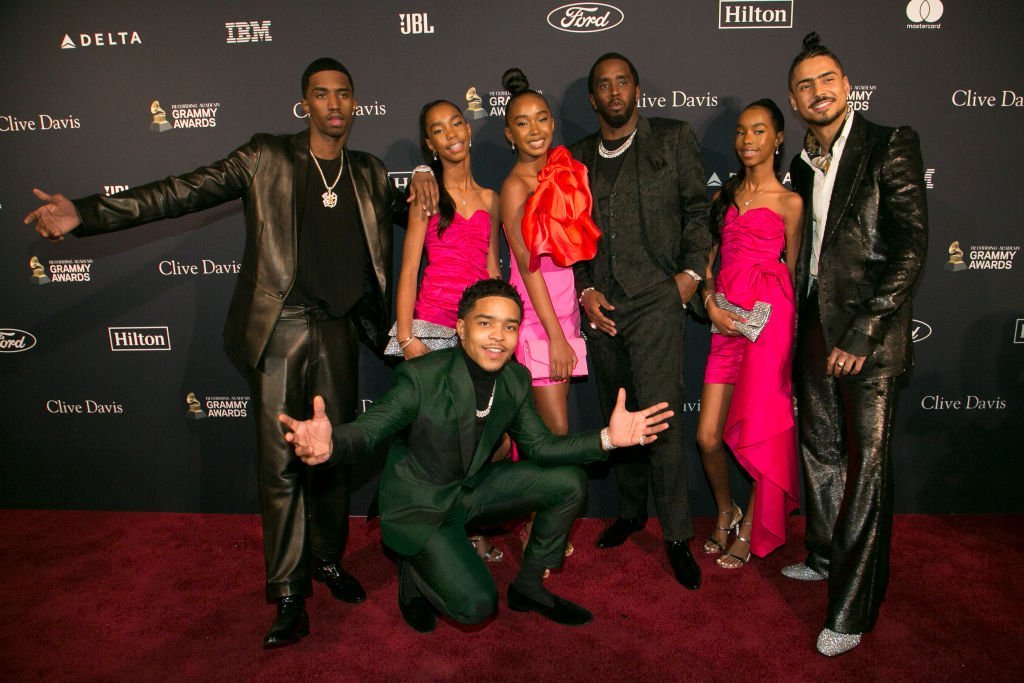 A FAMILY AFFAIR
The first out of four snaps was of Diddy and his daughters. Chance, 15, and the twins, Jessie James and D'Lila Star, 14, posed alongside their father in stunning attires.
Chance stunned in a white dress and long highlighted braids while the twins rocked matching sequin dresses and left their gorgeous curly hair loose. It was hard to tell them apart!
The second picture featured Diddy and his grown-up son Justin shaking hands. Justin looked cool in a casual shirt and a pair of blue denim. He maxed out on the icy accessories with multiple chains and bracelets. 
Devoted to his role as a single father, Diddy will do anything to ensure his children have a good future.
BETTER TOGETHER
The Combs tribe all came together in the third shot. Posing on a staircase amid an ornately decorated home, the family looked happy. Quincy looked dapper in an eccentric suit while King rocked a Dior top and flared pants with boots. 
In the final snap, King and his girlfriend, Breah Hicks, took the center frame. Hicks looked divine in a sultry low-cut dress with a sparkly name necklace and hoops. 
DIDDY'S CHRISTMAS
Besides spending time with his children, Diddy changed some Florida residents' lives during the 2020 Christmas holidays by helping nearly 200 families pay their rent. 
That was not all. The 51-year-old also teamed up with his Sean Combs Foundation to provide gift cards, direct cash, and personal hygiene products to those in need. 
LIFE AS A SINGLE DAD
Diddy's life has changed in many ways in the past two years, especially since his former long-time partner Kim Porter's sudden death in November 2018. Twins Jessie James and D'Lila Star, and Christian "King" are their biological kids. 
According to the mogul, his thinking changed when Porter passed away due to pneumonia-related complications. Devoted to his role as a single father, Diddy will do anything to ensure his children have a good future.