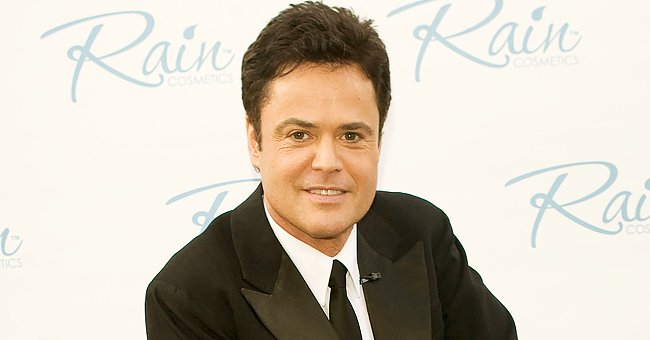 Getty Images
Donny Osmond Pens Sweet Message on Instagram as He Shares His Hope for Brighter Days to Come
Donny Osmond expressed his hopes for better times ahead for his fans and admitted that even though last year was challenging, the new year offers an opportunity for a fresh start.
Former teen idol Donny Osmond, who co-hosted the "Donny & Marie" variety show with his sister Marie Osmond, added artwork, which was a pencil sketch of the singer when he was in his teenage years.
In the image that he posted to Instagram, the 63-year-old singer's strikingly dark locks were done up into a shaggy style. His head was resting on his left hand in the portrait.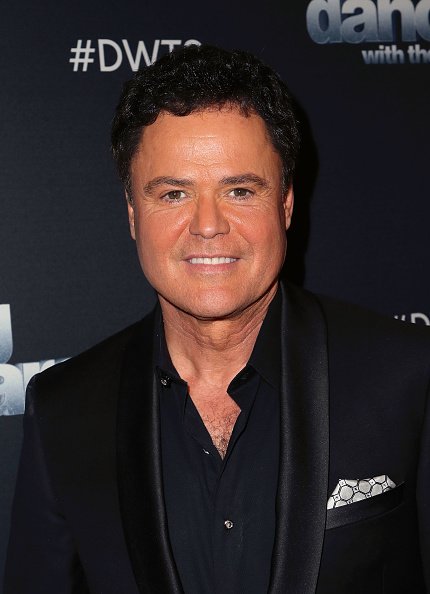 Donny Osmond at CBS Televison City on October 2, 2018 in Los Angeles, California. | Photo: Getty Images
Osmond wrote in the caption that he was enjoying the beginning of 2021. He described it as an opportunity to evaluate his priorities, daily routines, and time management.
Osmond encouraged his fans to take charge in creating a great year for 2021 instead of passively waiting for it to just happen. He noted they could still find happiness despite the state of the world. These do not cost anything and can make a real change in a person's life.
Osmond's first advice was to cultivate habits that support their goals and who they want to become. The second was to serve frequently. This means to give without expecting anything in return. Osmond's third point of advice was to prioritize meaningful relationships.
He concluded by telling his fans to strive to be a little better today than they were yesterday.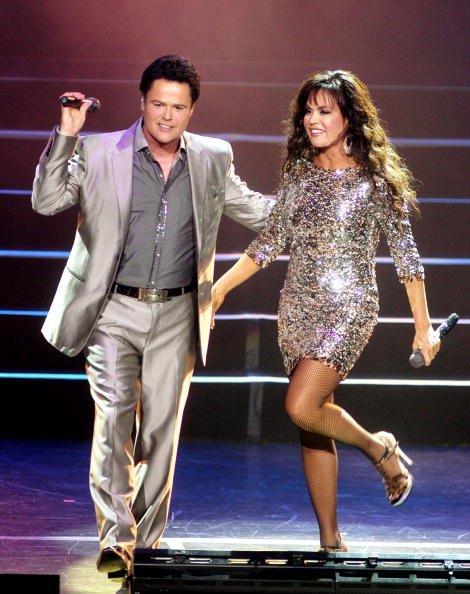 Donny Osmond and Marie Osmond at The Horseshoe Casino on August 26, 2010 in Hammond, Indiana. | Photo: Getty Images
These connections are more important than ever in this world that is affected by COVID-19 as so many are being kept apart. Osmond encouraged his fans to set boundaries when necessary.
He also encouraged them to surround themselves with people who will inspire, build up, and motivate them. He concluded by telling his fans to strive to be a little better today than they were yesterday.
Many followers praised Osmond's advice in the post's comments section. One fan wrote: "I do that in lots of aspects of my life except my health, and improving that is a huge goal for me in 2021."
Osmond has five children, Donald, Jeremy, Brandon, Christopher, and Joshua. According to Closer Weekly, he shares his sons with the beautiful woman he married in May 1978, Debbie.
Osmond once shared that it took him three years to win Debbie's heart and convince her to marry him. Before they started dating, Debbie dated Osmond's older brother, Jay.
Osmond began singing with his siblings, The Osmond Brothers, quite young. He became the group's standout performer, taking on lead vocals on many of their tracks.
Please fill in your e-mail so we can share with you our top stories!