Rebel Wilson Poses with Mike Tyson after Her Recent Photo Shoot Boxing with a Punching Bag
"Isn't It Romantic" star Rebel Wilson and boxing legend Mike Tyson met for unknown reasons recently, as the actress shared in social media, and it may or may not have something to do with her next project.
40-year-old Australian comedian and actress Rebel Wilson has already succeeded at dropping an impressive 60 lbs. of weight a year since launching her "Year of Health" in January 2020, and now she is ready for a new chapter of her life.
One day after teasing about something "coming soon" in an Instagram post on which she posed with both fists up in front of a punching bag, Wilson appeared in a snapshot next to none other than 54-year-old boxer Mike Tyson.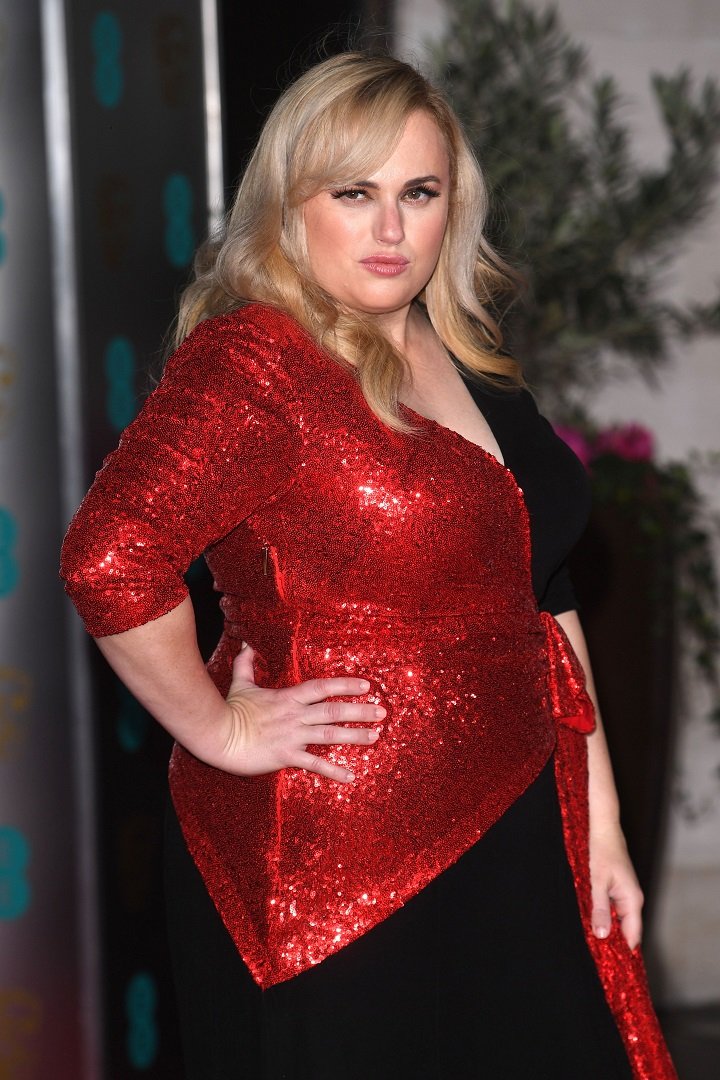 The post, which shows Wilson wearing a yellow crewneck jacket with a black trim and gold buttons, made the actress' fans wonder if the "Pitch Perfect" star's upcoming project is actually related to boxing in some way.
The post's caption doesn't offer any clues about the subject, since Wilson only added a pair of flexed arm emojis (one white, one black) and mentioned Tyson's official Instagram account.
Even though comments on the post have been limited, a few users could leave Wilson friendly messages in the comments section, with some of them really excited about seeing her with the boxer.
"Bee colours! Tyson is a legend! Respect," a person wrote. "Meeting you is on my BuCkEt LiSt," another user wrote. "Toes up, you were nervous?" a third fan wondered playfully.
SHOWING HER BOXING MOVES
Wilson's recent involvement with boxing is not entirely a new thing. Back in July 2020, halfway through her "Year of Health," as she called 2020 and her weight-loss journey, the actress showed off her boxing moves at the gym.
Back then, Wilson had only lost about a third of the weight she planned to drop by the end of the year, but with 18 kilos less, and wearing a tight fitness ensemble, she already looked considerably slimmer.
On that occasion, Wilson posed with both fists up in boxing position, wearing black and pink boxing gloves and matching sneakers, and she stood on a boxing ring at the gym, captioning the post, "Fight club."
Wilson's much-publicized "Year of Health" actually started in 2019 when the actress stayed at the Vivamayr Center in Austria for a health and wellness retreat. It was there that she started to change her eating habits with great results.
"It's an approach that eliminates food intolerances, reduces sugar, encourages eating whole foods slowly, boosts the immune system and reduces inflammation," a source close to Wilson told Daily Mail.
The same source also shared that Wilson had a workout regime to follow with the help of a personal trainer that she met up with six times a week, apart from going on walks regularly.