Zonnique Pullins Shares Details About Newborn Daughter's Appearance & Admits She's Spoiling Her
New mother Zonnique Pullins dished on her experience of birthing and taking care of her baby girl upon her return to her Fox Soul show. Here's is how her motherhood journey is going so far.
After giving birth to a baby girl in December, Fox Soul's "The Mix" co-host Zonnique Pullins is back to work. During a recent episode in her show, the new mother gave her fellow co-hosts some life updates. 
Obviously, everyone was curious to know how the new baby, born December 16, 2020, was like. The new mother could not be more in love! She said the newborn is precious and perfect.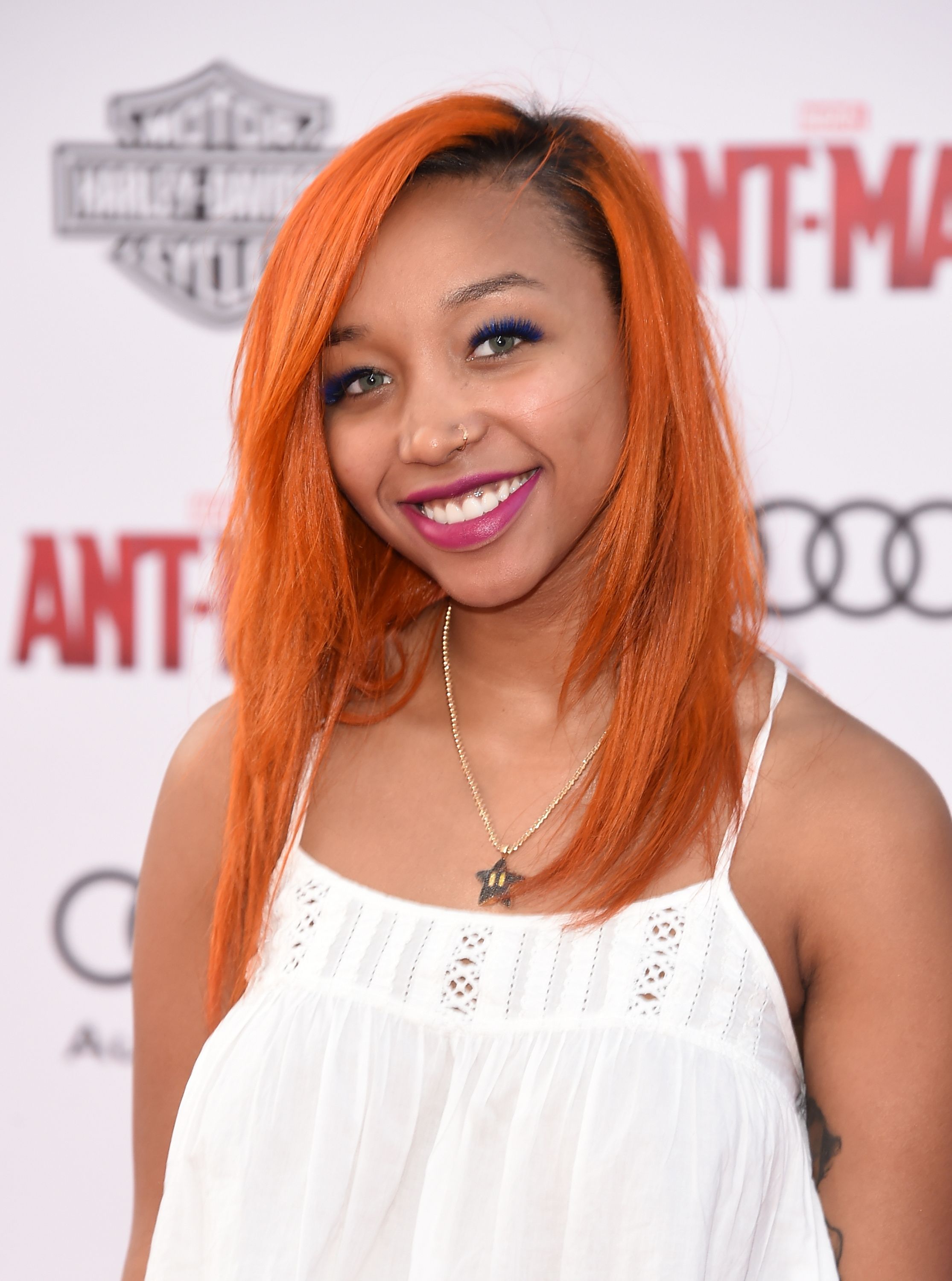 THE MOM LIFE
Pullins may not have any intentions to spoil her little one, but according to her, she simply cannot help herself now! She has not shared a photo of the baby in an Instagram post yet, but she did say she looks like her dad. 
When asked whether she feels different now that she is a mother, Pullins said not much has changed besides being unable to go anywhere right now. Then she went on to dish on the delivery day details. 
Delivering her baby girl was nothing like Zonnique ever expected. Her water broke just as dramatically as she wanted, and to her surprise, she found the birthing process a lot easier.
Pullins did not feel like her baby was the most beautiful thing when she first saw her...
THE BIRTHING PROCESS WAS "NASTY"
For someone who admittedly never even farted in her boyfriend's presence, Pullins described the experience of having Bandhunta Izzy as "nasty." Talking about how she felt when she saw her baby, she said:
"I don't like newborn babies. I don't think they're pretty when they come out, and everyone was like 'When your child comes out you're going to be like 'She's so beautiful.'"
ON SEEING HER BABY
Pullins did not feel like her baby was the most beautiful thing when she first saw her, but as the hours went by, she thought the little one was truly gorgeous. 
Now that she has had a baby, one might wonder what Pullins' further plans are with Izzy, but she is just not ready to make big decisions yet. She feels like marriage is the biggest commitment.
FUTURE PLANS WITH IZZY
While she has made it pretty clear that wedding bells are not on the horizon, fans are pretty excited to see the baby girl's photos. Her mother, Tiny Harris, did give them a small glimpse of the little one, though. 
In a recent Instagram post, Harris shared a cute photo of her husband T.I. sleeping with his granddaughter on his chest. Her face was not visible, but the photo sure stole the netizens' hearts!