Floyd Mayweather's Daughter Yaya Welcomes a Son — See a Glimpse of Her Baby
Floyd Mayweather Jr.'s daughter, Iyanna "Yaya" Mayweather has given birth to her first child with rapper NBA YoungBoy. The new mom showed her newborn's first snap on social media.
Iyanna "Yaya" Mayweather, daughter of retired professional boxer Floyd Mayweather, Jr., recently rang the new year with a cute announcement online. She entered 2021 as a new mother.
Yaya shared on Instagram Story an adorable snap of her little bundle of joy, her first son with rapper NBA YoungBoy, whose real name is Kentrell DeSean Gaulden.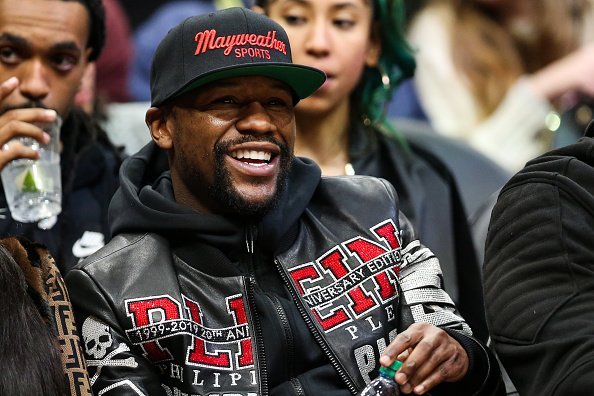 THE START OF MOTHERHOOD
The 20-year-old new mother seemed smitten and on cloud nine at the sight of her little newborn. In the photo, Yaya held her charming baby's tiny foot. 
Though Yaya has yet to show her child's features, she seemed to be contented with displaying her baby's tiny body part for now. She is relishing a private moment with him as a new mom.
Despite the couple's on-and-off relationship, Floyd confirmed last October that Yaya was expecting a child with NBA YoungBoy. He shared that he and his wife are happy about their daughter's new chapter. 
IT'S YAYA'S BUSINESS
Floyd has made it clear that he's not getting in the way of Yaya's decisions as the latter is no longer living under the same roof with him. The boxing promoter shared that it's his daughter's personal business. He added:
"It's between her and her better half."
Yaya's newborn, whose gender was earlier revealed as a boy, is believed to be NBA YoungBoy's seventh child. Last November, the rapper also welcomed a baby named Kodi Capri with Drea Symone.
CAPTURING HER MOTHERHOOD JOURNEY
Before the news of her birth, Yaya shared on Instagram Story a picture of herself dressed in holiday-themed pajamas. She also displayed her baby bump.
The matching cute pajamas Yaya had worn while sitting on a carpeted floor has white, red, and brown stripes with prints on them, which highlighted the roundness of her belly. 
Despite the rapper's past brushes with the law, Floyd seemed to understand his side.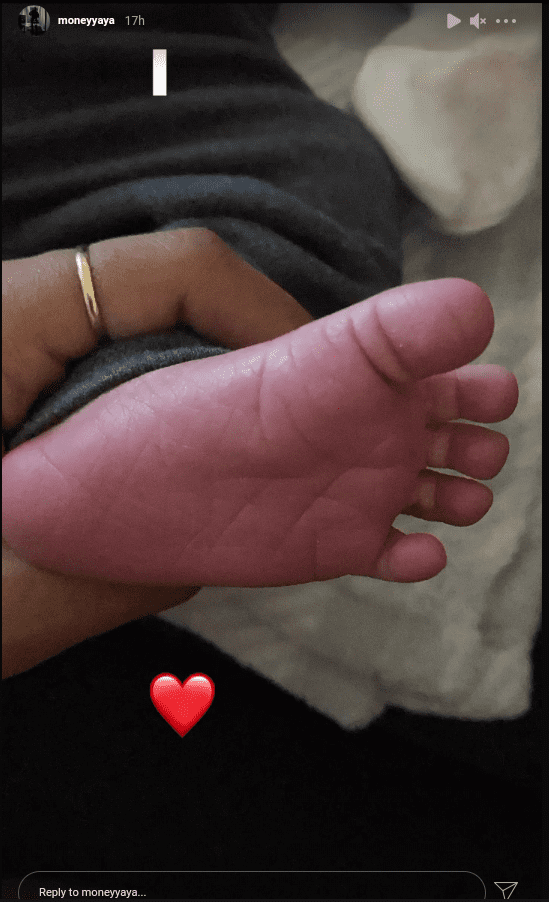 A BITTER FIGHT
Yaya's relationship with NBA YoungBoy hit a roadblock in April 2020. She was arrested after assaulting the rapper's ex-girlfriend Lapattra Jacobs with a deadly weapon.
The altercation between the social media celebrity and Jacobs happened at the rapper's home in Houston. Yaya reportedly turned violent and stabbed Jacobs.
Jacobs, who has a child with NBA YoungBoy, suffered injuries and was hospitalized. After police arrest, Yaya was released from jail on a $30,000 bond.
NBA YoungBoy had a string of crimes in the past. In September last year, the rapper was among the 16 people arrested on drug and firearms charges in an abandoned site in Baton Rouge, Louisiana. 
Despite the rapper's past brushes with the law, Floyd seemed to understand his side. He said he couldn't be upset at the rapper and blamed it on his upbringing and immaturity.