Niecy Nash Posts Cool Pics of Look-Alike Daughter Donielle as She Celebrates Her 26th Birthday
American comedian and actress Niecy Nash happily celebrated her look-alike daughter Donielle's birthday with a series of stunning photos of the 26-year-old on her Instagram feed. 
Niecy Nash's beautiful look-alike daughter Donielle recently turned 26, and the proud mother could not be any happier. To commemorate the special day, the actress took to her Instagram feed to share a series of gorgeous photos. 
They were snapshots of the birthday girl impeccably dressed in different outfits as she posed for the camera. In the first slide, she was clad in a lovely brown top with a low neckline, sparkling headpieces, and elegant makeup.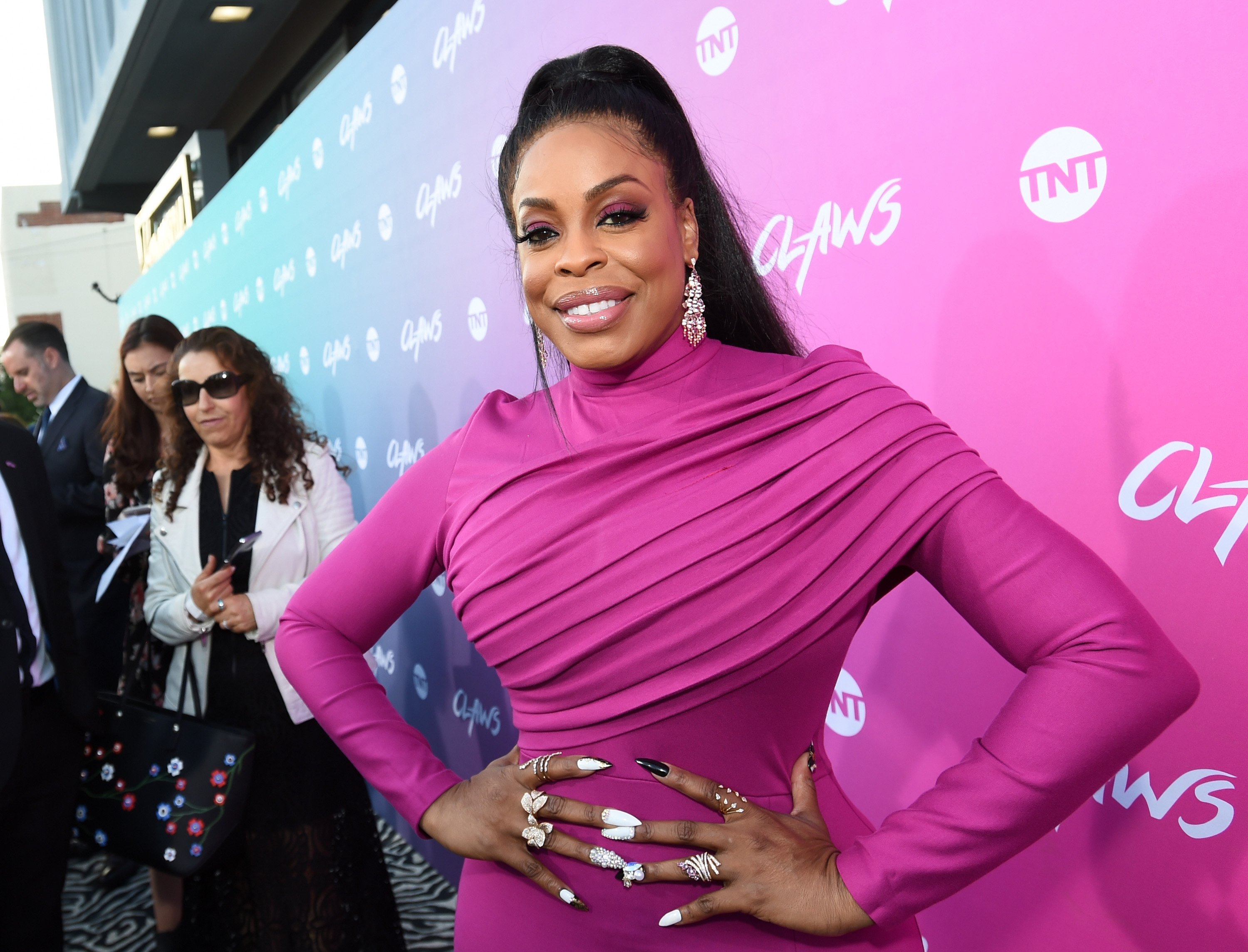 In the image, the plus-sized beauty posed with a small cake, a savory muffin, and a fork in hand. In the second slide, she had on a black print shirt, ripped blue jeans, and lovely makeup with her dark hair falling to her sides. 
The last shot showed Donielle sitting in front of a mirror dressed in an elegant pink robe, with her curly hair framing her well made-up face. In posing, she placed both hands beneath her chin and gave a little pout as the camera clicked away. 
The post comes a few weeks after she took to her own Instagram feed to post a stunning photo of herself clad in a green cropped sweater, blue jeans, and perfect makeup. Her wavy dark hair was styled to the side, and she had on simple accessories to finish the look. 
A few months before that, Donielle put her love life on display when she shared a photo of her and her beau locked in a sweet pose as they smiled into the camera. It was met by positive reactions from fans who could not get enough of the adorable pair. 
Of her love life, Nash also disclosed that all her children were supportive of her marriage to Jessica Betts in August.
She is, however, not the only family member fond of sharing photos of loved ones on social media. She certainly takes after her mother in that aspect, as Nash has never failed to do so over the years. 
Last May, the actress shared a series of wholesome family photos of her and her three kids Dominic, Donielle, and Dia, having a swell bonding time during different moments in their lives. 
In maintaining that close bond, the star once revealed that she goes on different dates with them, be it movie nights, cookouts, and many more. She also added that she implemented a rule for her kids to see her once a week. 
Of her love life, Nash also disclosed that all her children were supportive of her marriage to Jessica Betts in August. However, she explained that though it was a blessing to have their support, she did not particularly need it as she was going to do whatever she wanted. 
It is clear that the actress and Betts have a unique bond as the pair celebrated their first Christmas together with a series of sweet photos and thoughtful gifts. Nash was gifted a doll replica of their wedding day while she gave her heartthrob a fancy car. 
The couple also put their love on display when a few weeks before, they had a swell time getting crafty with their HP printed Christmas cards. With such a deep connection and several moments of laughter, it is safe to call the pair a perfect match!