Alex Trebek's Adopted Daughter Nicky Pays Tribute to Her Late Dad with a Heartwarming Message
Alex Trebek's daughter Nicky's recent media share was an emotional one as she paid a warming tribute in honor of her late dad and the great game show he anchored for years.
The death of game show host Alex Trebek came as a shock to many of his fans, family, and friends. Many have since taken to different social media platforms to honor the memory and legacy of the legendary host.
The television personality's adopted daughter, Nicky Trebek, is the latest among those to pay tribute to the late host's legacy shortly after his final "Jeopardy!" episode aired last week.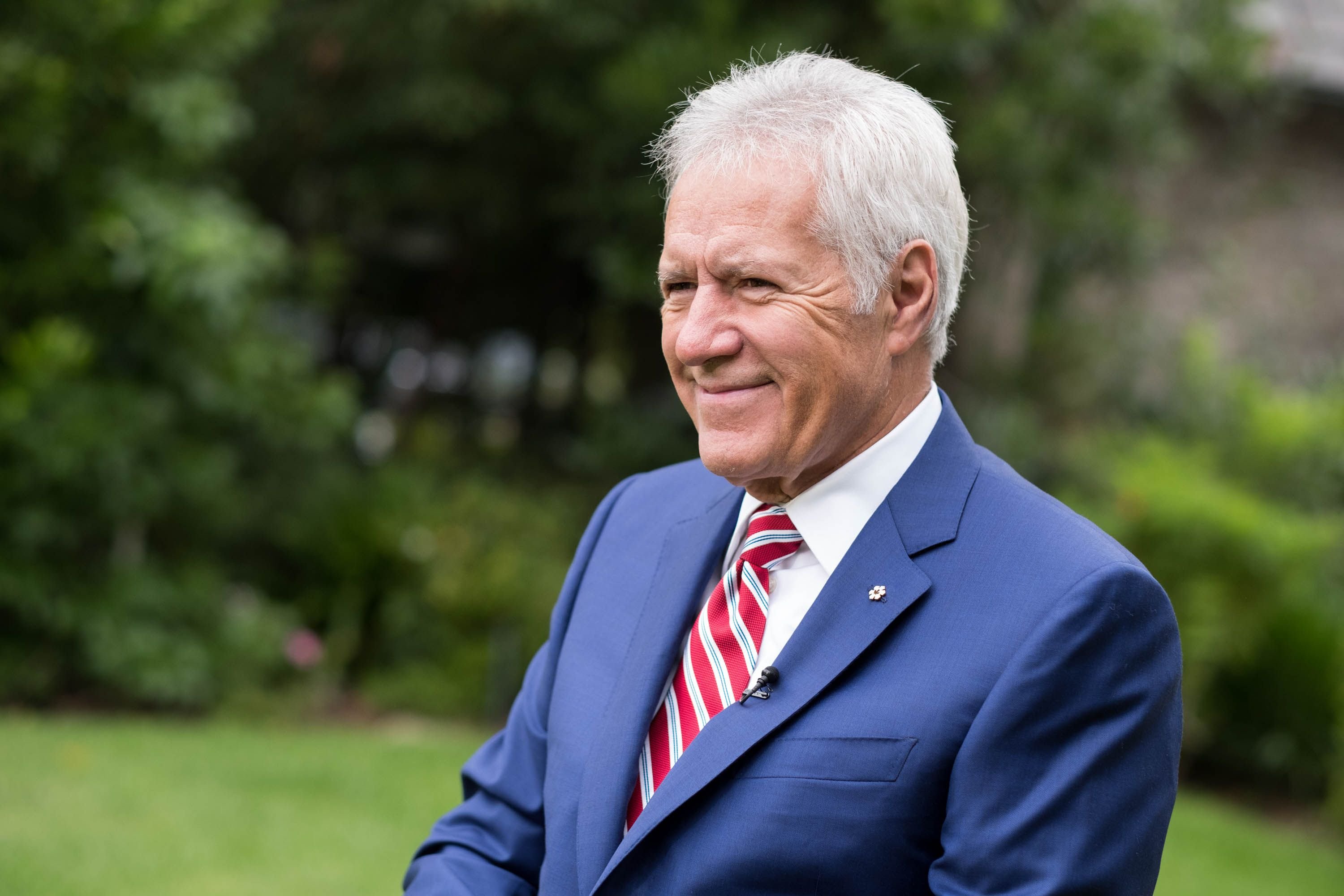 On her Instagram page, Nicky posted a screenshot of her tweet where she noted that "Jeopardy!" was forever. During his lifetime, Alex anchored the show for decades and laid down a perfect legacy.
The star also prepared content for the show leading up to his death, making sure the showrunners would not run out of ideas before a new host comes on. Nicky captioned the post:
"@jeopardy #jeopardyforever #wemissyoudad… You were extraordinary…"
Nicky's heart-melting post came a few days after Alex's last "Jeopardy!" episode aired. The young lady, Nicky, is Alex's daughter from his previous marriage to Elaine Trebek Kares.
Nicky worked as a production coordinator on "Jeopardy!"
The game show's network also shared a montage detailing all of Alex's stints from the beginning. On her Instagram story, Nicky shared the montage, while stating how much the family missed the star. 
Last Monday, NBC started airing the last five episodes of "Jeopardy" as was planned in 2020. In the first episode, Alex had asked fans to make the festive season a period of giving amid the COVID-19 pandemic. 
The star host passed on in November 2020 leaving behind his long-time spouse, Jean Currivan Trebek, and their two kids, Emily and Matthew. Nicky is Kares' daughter, but she and Alex formed a lovely bond and she took his last name.
When Alex married Kares, Nicky was six years old, and over the years, their bond strengthened. She also took after her dad and picked a cue from his career. Nicky worked as a production coordinator on "Jeopardy!"
In weeks leading to his death, Alex was quite optimistic, letting fans know that he had three more years signed to "Jeopardy," and he would keep being healthy to appear on the show.