Diane Von Furstenberg, 74, Poses for Mirror Selfie in a Swimsuit — See Her Inspiring Message
Diane Von Furstenberg proved she is not only an iconic fashion designer but also a woman who is not afraid to embrace her age with a powerful post on Instagram.
Diane Von Furstenberg is best known as the founder of the famous fashion company with the same name and the moniker DvF. The icon recently flaunted her body on Instagram alongside an inspirational message.
The 74-year-old uploaded the selfie on January 3 that was taken in front of a full-length mirror. The image captured the designer in a green one-piece swimsuit, accessorized with a silver necklace, a leather watch, and bracelets.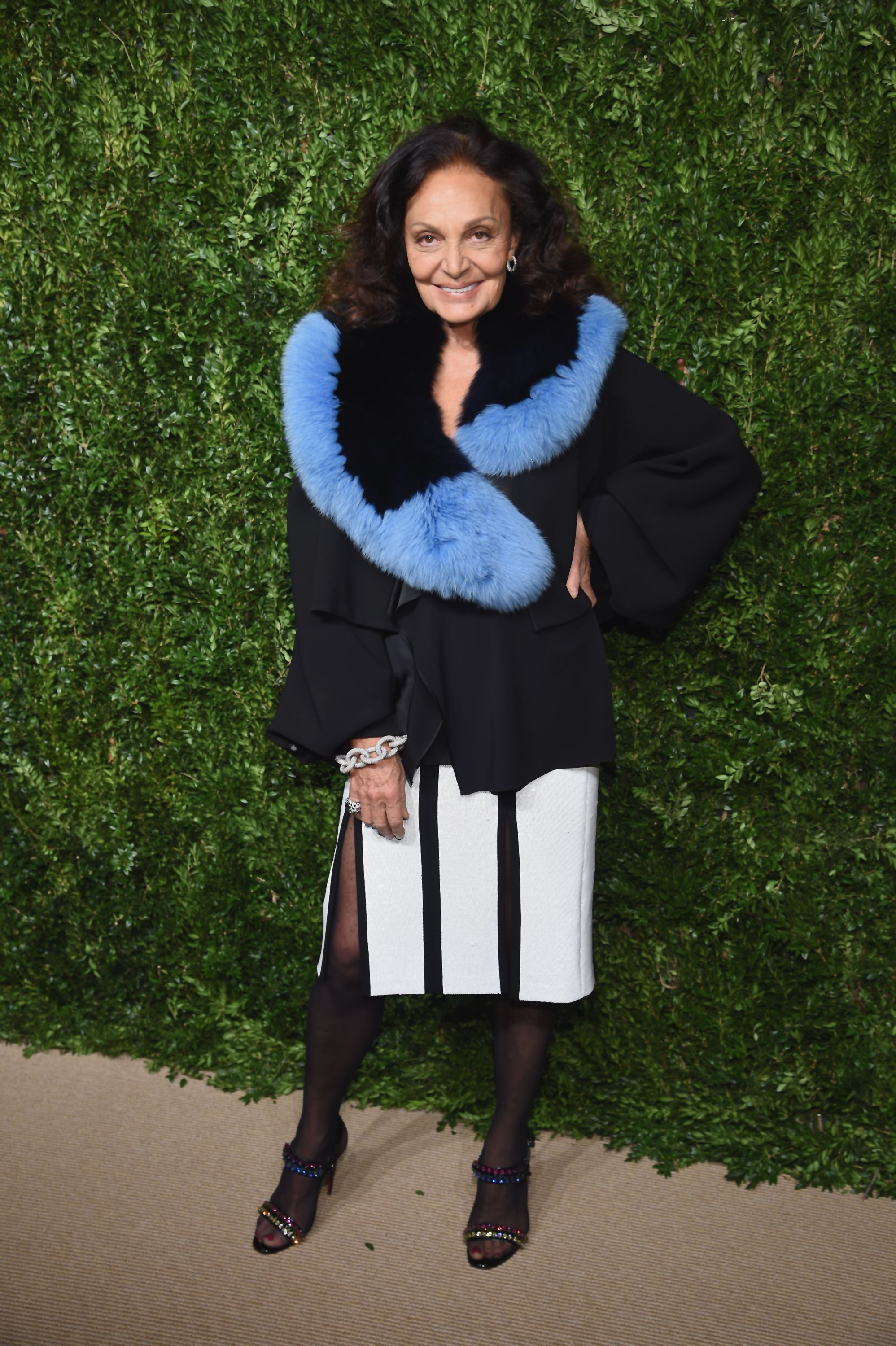 This post gained a lot of impressions from her fans and followers who were impressed by the designer's courage. As earlier stated, the mother-of-two captioned the post with a powerful message that read: 
"Am I crazy to post this ? Own your age ....it's a proof you have lived ! Love to everyone."
This inspiring caption also received the support of Furstenberg's celebrity friends such as the reality TV star Kris Jenner who described the 74-year-old as "beautiful" and her sentiment was shared by model Lily Aldridge.
[Furstenberg] began her successful career in the '70s after she was encouraged by Vogue's editor Diana Vreeland.
Last year, the icon disclosed during an interview at the Female Founders Fund CEO Summit that she wished to use her "experiences, knowledge, and connection" to help every woman become the woman she longed to be.
Over the years, the author of "The Woman I Wanted to Be" has succeeded not only in her career but also in helping women across the world gain confidence through her signature wrap dresses and empowering movements.
Furstenberg works to inspire women to become the best version of themselves and even shared beauty tips for those between 28 and 35. These tips include; the regular use of sunscreen, practicing yoga, and quitting bad vices like smoking.
The iconic designer began her successful career in the 70s after she was encouraged by Vogue's editor Diana Vreeland. The mother-of-two took New York's fashion industry by storm with her wrap dresses.
DvF rose to prominence with these outfits that were available in various patterns and colors. These wrap designs were also worn by various celebrities including the actresses Cybill Shepherd, Kate Hudson, and Michelle Obama.