Gabrielle Union Bickers with Her Daughter as She Refuses to Share Her Pasta in a Hilarious Clip
Gabrielle Union and Dwyane Wade's daughter Kaavia James is not big on sharing her food it seems. The tot refused to share her pasta with Union in this hilarious video that has her fans rolling over.
Kaavia James Union Wade, the youngest member of Gabrielle Union and Dwyane Wade's family, does not play around when it comes to food. And it looks like she would come after anyone who comes in between her and her pasta.
In a delightful new Instagram video, Union attempted to convince her sassy baby to give her some pasta. Kaavia, who was busy minding her own business of pasta eating, was not amused.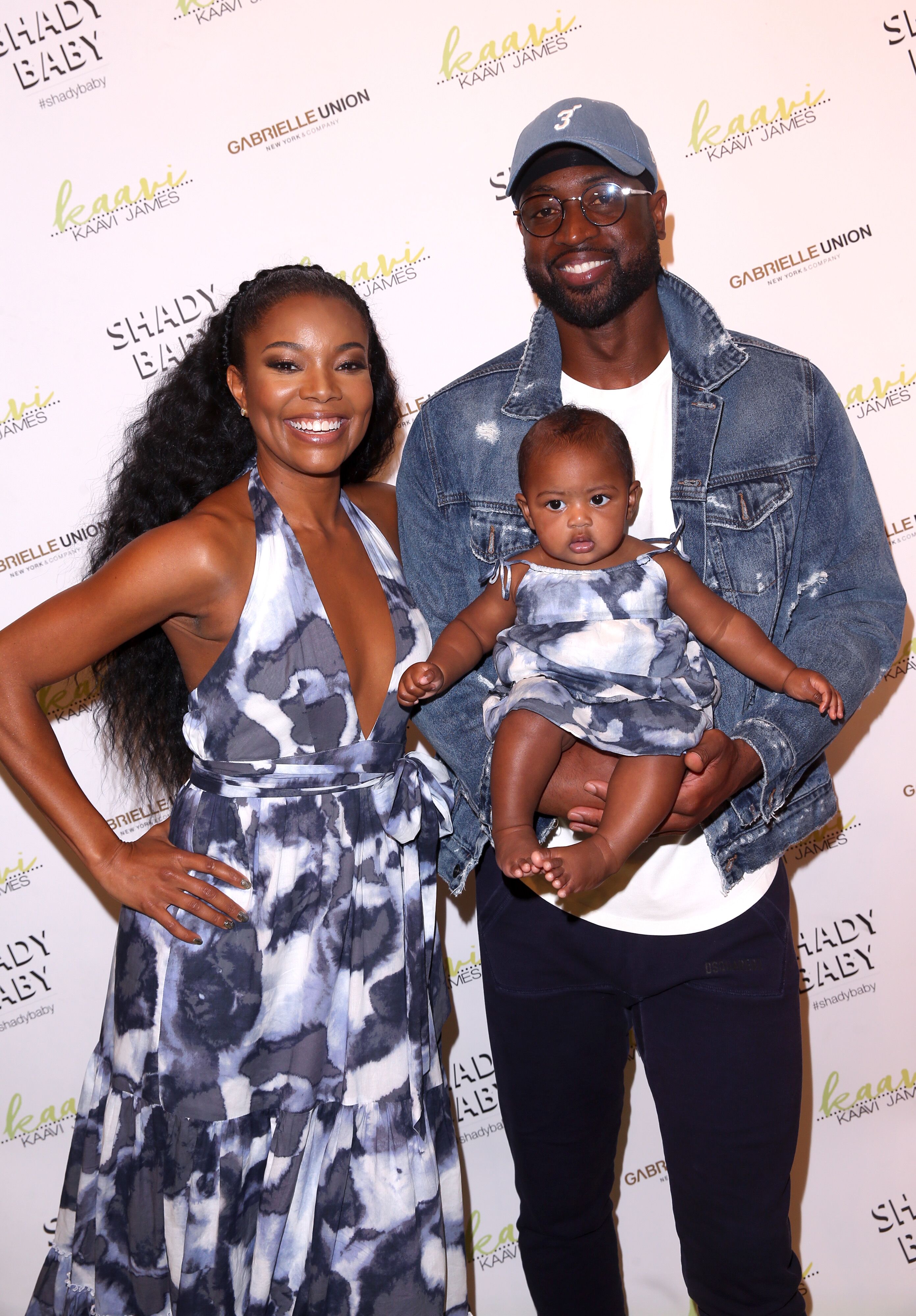 In the midst of having her entire face deep into the delicious bowl of carby goodness, Kaavia was nudged by her mom, who was drooling over her food. Union greedily tried to pull the bowl away, begging for some pasta. 
Kaavia might not have shared her food with mom, but she did share her snacks with her father a few weeks ago.
But Kaavia was having none of it. She refused to let go of her bowl, letting out an angry cry in the process. Union got away from her for a second, only to come closer and keep up her bickering. 
With only three pieces of creamy penne left in the bowl, Union asked if she could at least have one. With a quick move of her hand, she successfully managed to take one. 
The slick move was met with a thundering "No!" as Kaavia grabbed her pasta and put it back into her bowl. "Why can't mom have any pasta?" Union asked, only to be silenced by Kaavia's babbles. 
"You sound like a Hollywood producer [saying], 'No pasta!'" Union exclaimed before digging her finger into the bowl again. The video abruptly ended then, but we are pretty sure Kaavia protected her pasta with all her might. 
Kaavia might not have shared her food with mom, but she did share her snacks with her father a few weeks ago. That happened when she was spending some quality time with Wade as they enjoyed watching a game. 
As her fans could see in the December 13 Instagram video, Kaavia did share the snacks with her dad, but when he kissed her after eating a piece, she gave him a death stare. 
Just because the internet's favorite shady baby does not share food with her mom does not mean they don't do anything together. In fact, Union loves sharing twinning moments with her. 
The "L.A's Finest" star never thought she would be the kind of mom who loves wearing the same outfits as their kids, but now she is all for it. A glance at her Instagram is enough to tell she is very much into it.