Late 'Black Panther' Star Chadwick Boseman's Brother Posts 2020 Christmas Photo of Their Family
Chadwick Boseman's older brother Kevin recently shared a Christmas family photo with two adorable babies while adding that the late actor was greatly missed.
Kevin Boseman, the brother of late "Black Panther" star Chadwick Boseman gave fans a glimpse into what Christmas looked like in their family.
Taking to Instagram, Kevin shared a picture of himself posing alongside his older brother Derrick, and their parents, Leroy and Carolyn Boseman.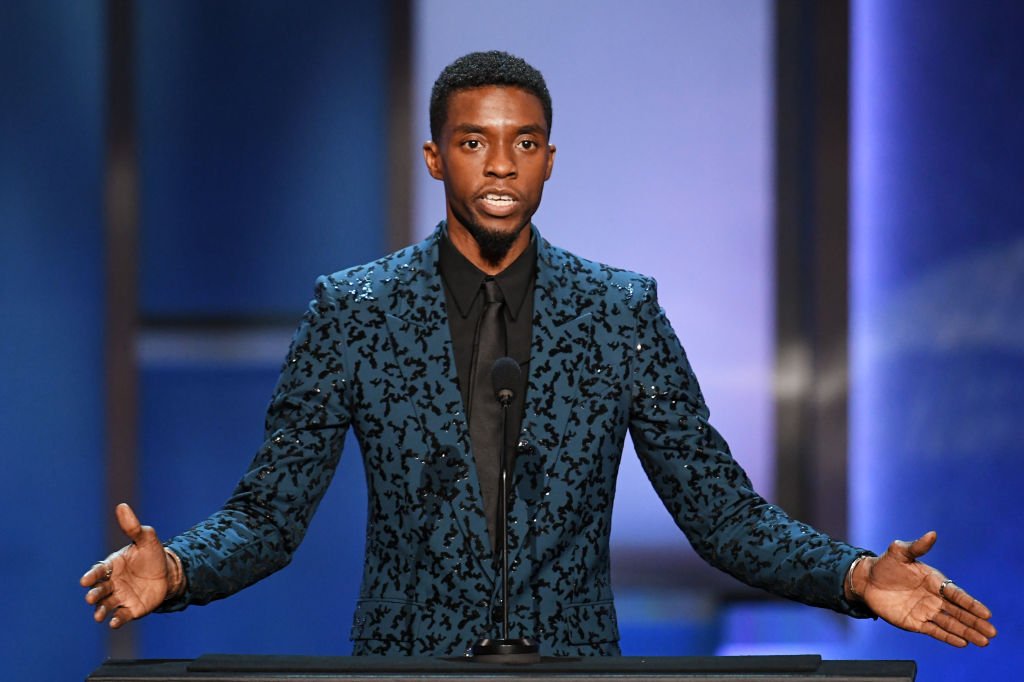 The image also featured Derrick's wife and their kids, as well as a woman whom Kevin described as one of his "sister-in-love's sisters and her family." He captioned the photo writing:
"Christmas 2020, the whole family together with our two new angels."
Kevin also noted that his nephew Max Bolden and his family were absent in the family photo. He concluded by writing that even though they miss Chadwick, they are still very full of joy and gratitude.
He accompanied the caption with hashtags including #fbf #christmas2020 and #flashback Friday. So far, the post has garnered over one thousand likes.
Kevin revealed that he was in remission from cancer and had been free from the disease for two years.
In addition to the likes, Kevin's post also racked up several comments from fans and followers who gushed about how beautiful their family was, with many others adding that Chadwick is indeed greatly missed.
Chadwick passed away suddenly in his Los Angeles home in August 2020 after a long battle with colon cancer. He was aged 43. 
Since his death, fans across the world have continued to honor him, with Kevin also paying tribute to his late brother in cryptic ways.
On what would have been Chadwick's 44th birthday in November, Kevin shared a photo of white flowers while adding that it was a good day to give someone their flowers.
Chadwick's colleagues in the entertainment industry were a little more direct with their tributes. Rapper Common took to Twitter, describing the late actor as a king while wishing him a happy birthday.
Some of Chadwick's co-stars in "Blank Panther," including Michael B. Jordan and Lupita Nyong'o, also paid sweet tributes to the late star.
While Chadwick might not have won his battle against cancer, his family still has a lot to be thankful for. In October, Kevin revealed that he was in remission from cancer and had been free from the disease for two years.
Chadwick's loss was undoubtedly difficult for the Boseman family, but it appears they have chosen to look forward to the brighter days ahead of them.