Ice-T's Wife Coco Austin Pours Her Curves into a Heart-Printed Jumpsuit — See the New Photos
Rapper and actor Ice-T's wife Coco Austin recently dropped jaws and turned heads with sizzling hot photos of herself in figure-hugging heart-printed jumpsuit-styled pajamas.
Rapper Ice-T's wife, Coco Austin, has always been a stunner, and regardless of what she wears, she always looks stunning.
Notoriously known for her dangerously curvy figure, the model always loves to show off her curves. In a recent post on her Instagram story, She wrote: "Late night meal time."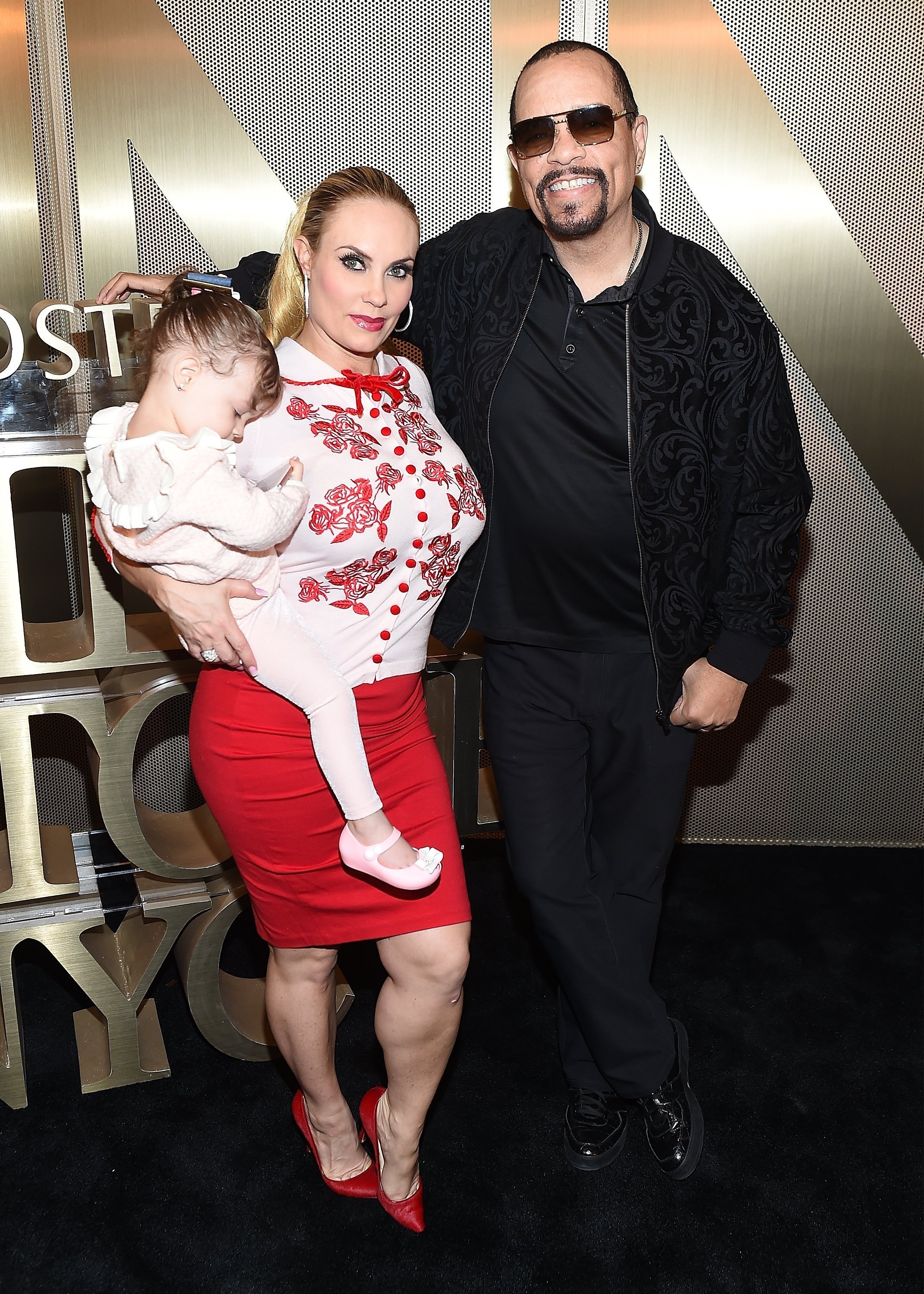 Austin shared a picture of herself looking absolutely fetching despite being dressed down and casually while concentrating on fixing up a midnight snack in the pristine kitchen of her home.
The model was dressed in ravishing skin-tight jumpsuit pajamas that clung to her curves and had no hesitations in finding them. 
The red jumpsuit seemed to match the theme of her red kitchen as it had little red and white hearts printed all over it. The racy yet casual pajamas also sported a plunging neckline aimed at showing more curves and skin.
Austin gave a closer look at her pajamas in another picture in which she was lovingly staring at her six adorable puppies all around her. It might have been an outfit for sleeping, but she sure made it looked runway-ready.
Despite how perfect all might seem, they have weathered storms too, most recently including Austin's family's brush with COVID-19.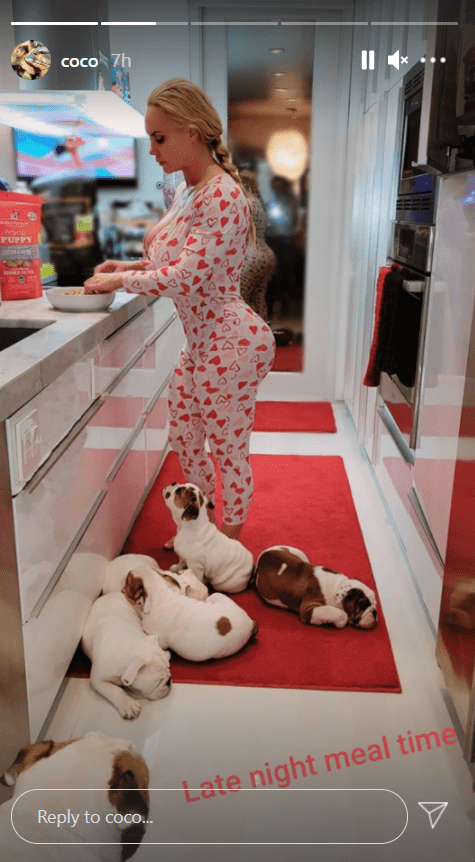 Avid fans and followers of Austin on social media are more than used to having her serve the most peculiar looks, and many times, her young daughter, Chanel, joins in on the fun.
Austin and Chanel often show up on social media looking like the most fabulous duo in twinning outfits. In June, the 41-year-old brought out her inner little girl to match floral dresses with Chanel. She wrote:
"Feeling flowery today...we love our matching purses by @bellbeachwear."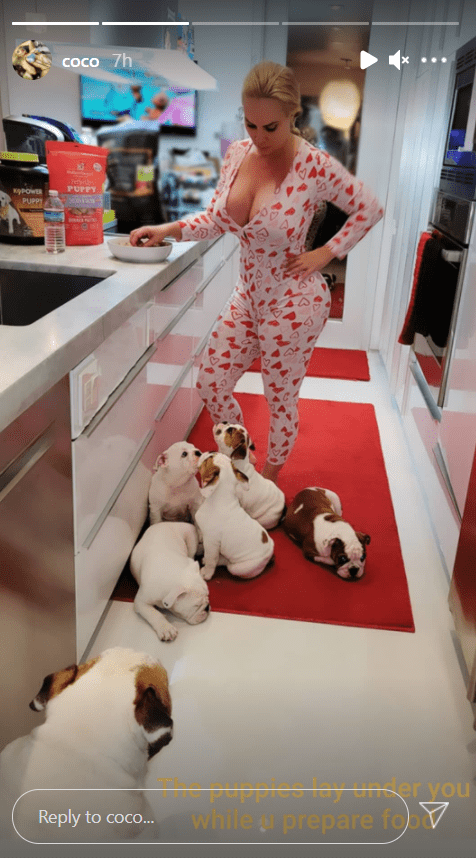 Both mother and daughter appeared in two pictures, wearing the cutest floral outfits in one photo and in the next, flaunting their matching Hermes Birkin purses. Fans were delighted with the cuteness.
Austin shares her only daughter with her husband of almost two decades, rapper Ice-T, and the two share an interesting marriage. 
Since they first met in 2001 and got married the following year, the power couple has continued to shock many with how outrageous yet fun their lifestyle seems to be. 
Despite how perfect all might seem, they have weathered storms too, most recently including Austin's family's brush with COVID-19. In July 2020, she opened up about her father's battle with COVID-19, revealing how heavily it was taking a toll on him.
Today, fans are delighted to see that Austin and her family are doing well now, and she is fully back to the business of flaunting those notorious curves.