Mirka Federer Is Roger Federer's Wife and Mother of Their 4 Kids — inside the Tennis Star's Family
Tennis champion Roger Federer and his wife Mirka met while they were both competing in the 2000 Sydney Olympics and have been inseparable ever since.
Roger Federer rules the courts, but one woman rules his heart: his wife Miroslava Vavrinec Federer, best known to friends and fans as Mirka. The couple met in 2000, while they were both representing Switzerland at the Sydney Olympics.
At the time, Mirka was engaged, but she quickly fell in love with the handsome tennis player. Nine years later, they would marry and are now the proud parents of four children.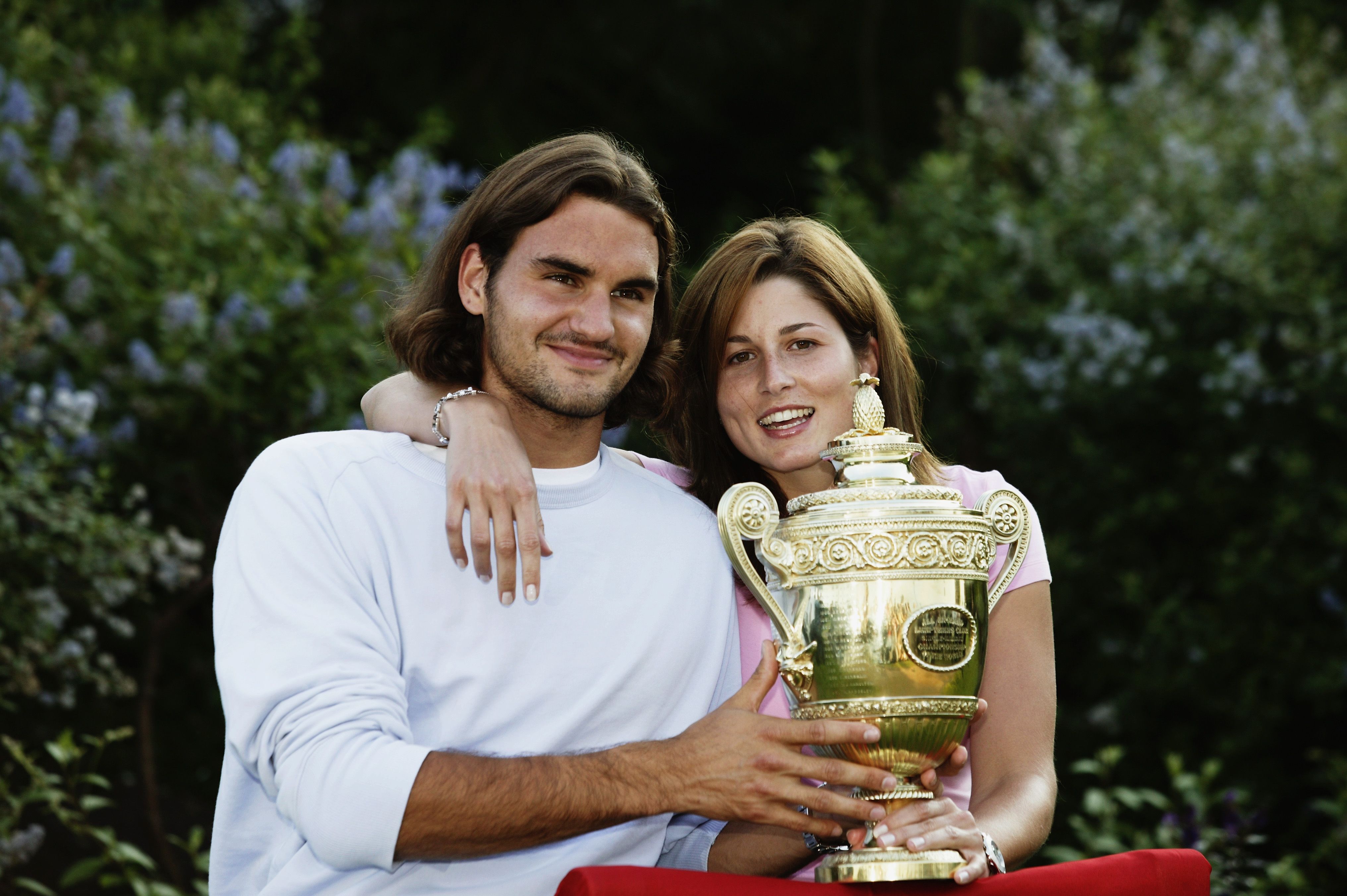 A SHARED PASSION
It was tennis that brought Roger and Mirka together 20 years ago. Both were brilliant young players at the beginning of their careers, and Roger was already a rising star.
The two shared their first kiss on the last day of the 2000 Sydney Olympics and started dating on their return to Switzerland. But while Roger's career went from strength to strength, Mirka was plagued by an injury.
Roger has won an incredible record of 20 Grand Slams, which includes eight wins at Wimbledon.
INJURY
An injury to Mirka's foot in 2002 never healed properly, and she decided to retire from tennis, lend all her support to Roger, and focus on advancing his promising career.
The next year, 2003, Roger won the prestigious Grand Slam singles title at Wimbledon — his first — and he was just 21. By 2004, Roger was the best player in the world and on his way to becoming a legend.
MARRIAGE
In 2009, the couple tied the knot, and that same year welcomed their first children — identical twin girls — Myla Rose and Charlene Riva. Apparently, twins run in Roger's family, and his sister Diana also has twins.
Then, five years later, tennis' golden couple announced that they were growing their family. And surprisingly enough, it was another set of twins, boys this time, whom they named Lenny and Leo.
LOVING FAMILY
Despite his constant traveling to compete in tennis championships around the world, Roger is dedicated to his family and cherishes each moment he spends with them — and is teaching them to play tennis.
He is particularly devoted to his wife Mirka and has revealed that he always sleeps by her side, even when the children are weepy. For Roger, Mirka comes first, and he has said that he would give up his career for her.
ALL THANKS TO MIRKA
Roger has stated that he owes his success to Mirka's selfless devotion — if she had continued with her career, their relationship would never have survived the constant separation.
Mirka Federer, who was once a top-100 tennis player, became her husband's public relations manager, his greatest fan, and his biggest supporter. Whenever Roger plays, Mirka is somewhere in the crowd.
HANDS-ON DAD
But being a champion doesn't mean Roger doesn't do his share of parenting duties. The Swiss champ admits that he has changed thousands of diapers over the years, but he would do it all over again for Mirka.
Where Roger goes, his family goes too, which means that the Federer kids are already world-class travelers, flitting from country to country and continent to continent with their famous dad.
Roger celebrated his 39th birthday on August 8, 2020, and like his friend and fellow tennis champion Serena Williams, also 39, he is rewriting history as far as the longevity of athletic careers goes.
Roger has won an incredible record of 20 Grand Slams, including eight wins at Wimbledon and two Olympic medals for doubles — and still hopes to score the Gold for men's singles.
GIVING BACK
According to Forbes, Roger is the highest-paid sportsman in the world with a net worth of US$450 million. The tennis champion also scores big with multi-million dollar endorsement deals with brands like Rolex, Barilla, and Wilson Sporting Goods.
Roger, whose mother is South African — he holds dual Swiss and South African citizenship — has donated large sums to help at-risk children in Africa. More recently, he is helping Swiss families affected by the COVID-19 pandemic.