Scott Sveslosky Is Danica McKellar's Second Husband — What Is Known about Him?
Actress Danica McKellar and her husband Scott Sveslosky have been married for more than six years now, and according to the "The Wonder Years" star, it was love at first sight for her.
McKellar and Sveslosky have a beautiful love story. McKellar often posts sweet and adorable messages about her husband on her social media accounts, revealing how happy she is to be with him and how much he means to her.
Before she found this new happy relationship, Danica McKellar was previously married to composer Michael Verta, and they tied the knot in 2009.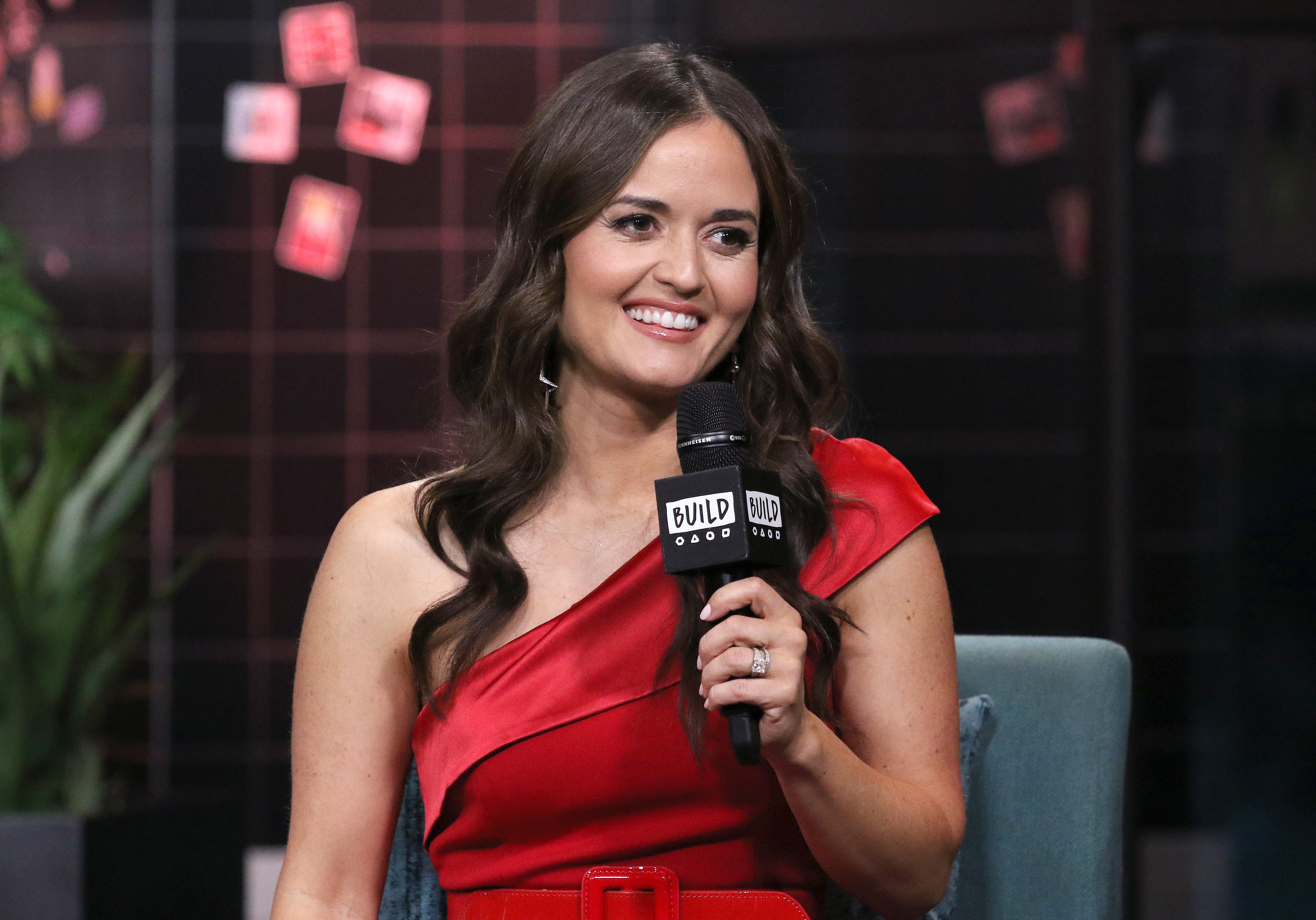 DIVORCED AND REMARRIED
The former couple had a son together, Draco, who was born shortly after their marriage. In 2012, McKellar and Verta got a divorce, and according to E! News, the couple cited "irreconcilable differences" as the reason for their split.
McKellar and her new man, Los Angeles-based attorney Scott Sveslosky got engaged two years later, and they also tied the knot in Hawaii later that same year.
After she was given her engagement ring, the actress took to Instagram to share the good news with everyone. She posted a picture with a big smile on her face as she pointed to the beautiful ring on her finger. She wrote underneath the post:
"So, can you guess what my big news is?"
LOVE AT FIRST SIGHT
On McKellar and Scott Sveslosky's wedding day, the actress couldn't hide her excitement, and she took to Instagram to post that she was going to walk down the aisle at 6:30 a.m. 
McKellar told Closer Weekly that she and her husband had tried to have a child together but couldn't.
The wedding was a small and simple one, with just a total of 17 family members from both sides present to celebrate with them. The Hallmark actress, McKellar opened up to Country Living about their romantic first meeting, and it's practically a real-life fairytale.
According to "The Wonder Years" star, she met her husband through the parents of someone her son goes to school with, and she agreed to meet him after they told her that he is a nice guy, a quality she wanted in a partner. 
After exchanging many phone calls, she revealed that she couldn't believe how lucky she was the first time she met him. She was speechless, and all she could do was giggle. She immediately fell in love.
The couple has now been together for more than six years, and McKellar has revealed that the secret to their successful marriage is that they never stop working on their marriage. According to her, married life is not always easy, and it is definitely not perfect.
McKellar advised people to make their partner feel happy and special. She also added that going through a divorce has played a big part in helping her appreciate her marriage so much more.
SVESLOSKY IS AN ATTORNEY
Sveslosky is an attorney and partner at Sheppard Mullin in Los Angeles. According to his LinkedIn page, he is on the Global Hunger Foundation board and is a professor at Woodbury University.
HE ALSO USED TO MODEL
According to what McKellar told Country Living, he also used to be a model. Sveslosky was married for two years before McKellar and had a son, Hunter, from his previous marriage. 
Hunter and Draco happen to get along very well, and their parents are pleased with the way their friendship keeps growing day in day out. According to McKellar, the boys play and have so much fun together, which is a blessing for the family.
THEY TRIED HAVING A CHILD
McKellar told Closer Weekly that she and her husband had tried to have a child together but couldn't. However, the actress is fine with the fact that she might never give birth again.
She often jokes that maybe they should open a foster home just in case. The lovebirds celebrated their anniversary in November, and for the special occasion, McKellar and her man wore special outfits.
A HAPPY COUPLE
The Hallmark star wore the same dress she was wearing years ago when she got engaged, and Sveslosky wore the same tie he wore to propose to her.
She shared a picture of herself in her husband's arms, both of them with a smile on their faces. She ended the post with a sweet caption that befits the occasion, and one can see that the second time is the charm for McKellar.