See Ayesha Curry's Son Canon's Reaction in Cute Video as He Watches His Dad Playing Basketball
Basketball player Steph Curry's wife and cookbook author Ayesha Curry, recently had fans giggling and smiling with a clip of their son, Canon, watching Steph and his teammates during a game.
There is nothing sweeter than a parent being a role model for their little ones, and Steph Curry clearly has that in abundance. In a recent clip shared on Steph's wife, Ayesha's Instagram, fans saw how taken their son Canon is with basketball. Ayesha wrote:
"It's been so dope getting to see Canon actually interested in watching his uncles and daddy hoop!!! What a dream."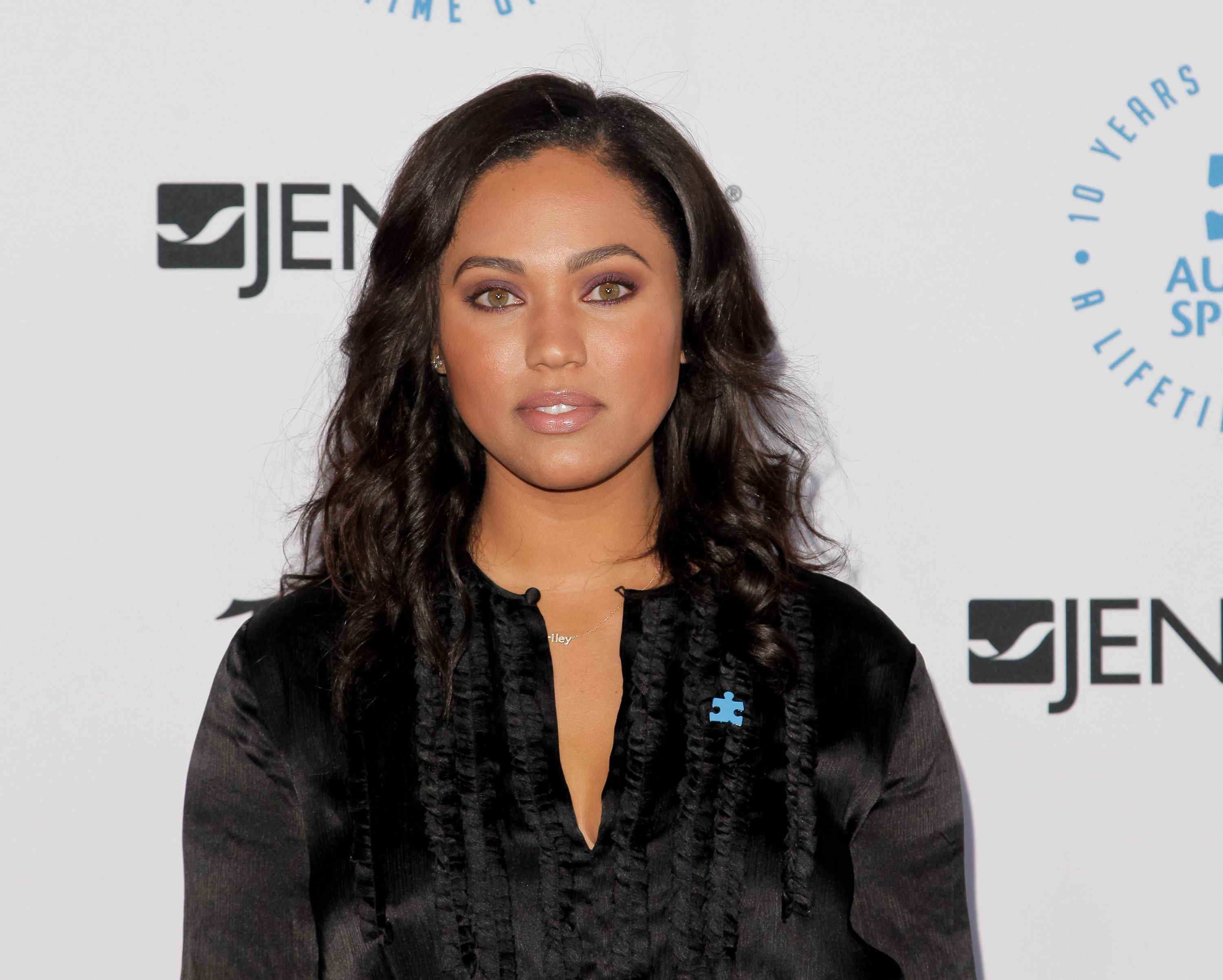 In the cute video which Ayesha shared after the Warriors vs Raptors game, Canon was seen nearly exploding with excitement as he watched the game. 
Although the game was not particularly a big night for Steph, his team member, Damion Lee, who Ayesha often referred to as one of Canon's uncles, completed a career milestone of 1000 points – complete with a Euro-step. 
The clip captured little Canon repeating the Euro-step after Ayesha prompted him. The sight of the toddler moving around in such an adorable manner while repeating the word multiple times had fans in an adoring frenzy.
The cute video absolutely melted the hearts of Ayesha's fans and followers as they all trooped to the comments to coo and aww at the precious little boy and his undeniably magnificent Euro-step.
While he has very quickly become a fan favorite, Canon is not the only Curry child who appears in the most amusing videos.
At two years old, it would be safe to say that the adorable and hilarious Canon is no stranger when it comes to stealing hearts by the minute. His cute Euro-step video was, in fact, not his first rodeo.
During the holidays, Ayesha shared a special gift from her young son to her millions of fans. The doting mom, who is known for flooding her social media with glimpses of her kids, shared a clip of Canon rapping to wish fans a Merry Christmas. She wrote:
"Happy Holidays" from Canon Jack! ?."
The video was taken at the Christmas with The Curry's charity food and toy distribution in Alameda, CA. While holding on to his mom, the toddler sang along to the beat of a Christmas song playing in the background. He rapped the words "Happy holidays" along with the rhythm. 
While he has very quickly become a fan favorite, Canon is not the only Curry child who appears in the most amusing videos.
Last August, the 2-year-old's older sisters, Riley and Ryan, had their mothers' fans grinning from ear-to-ear after she shared the most beautiful video of them dancing to the Beyoncé song, "Already."
When the kids are not busting out their best moves or doing their rendition of the Euro-step, they might be found doing some reading as Ayesha revealed that she and her husband, Steph, have been doing their best to homeschool their kids.
This is a family filled with positivity, happiness, and everything nice although Steph and his teammates might have to watch out for Canon and his quickly budding basketball skills, especially that notorious Euro-step!