Check Out Simone Biles' Chic Nails as She Accessorizes with a Diamond-like Ring on Her Finger
Simone Biles' stylish show-off had her giving fans some acrylic inspo on her media update, flaunting her well-manicured fingers and a piece of simple jewelry. 
Olympic champion Simone Biles' Instagram update included an expressive photo of her fingers, vibrantly painted and well-manicured. In the photo shared on her story, Biles seemed to have been sitting in a car.
She spread her fingers atop the steering wheel, presenting her short nails and a color splash of blush pink, black, and white acrylic paint. The colors were expertly painted to form appealing shapes on her fingers.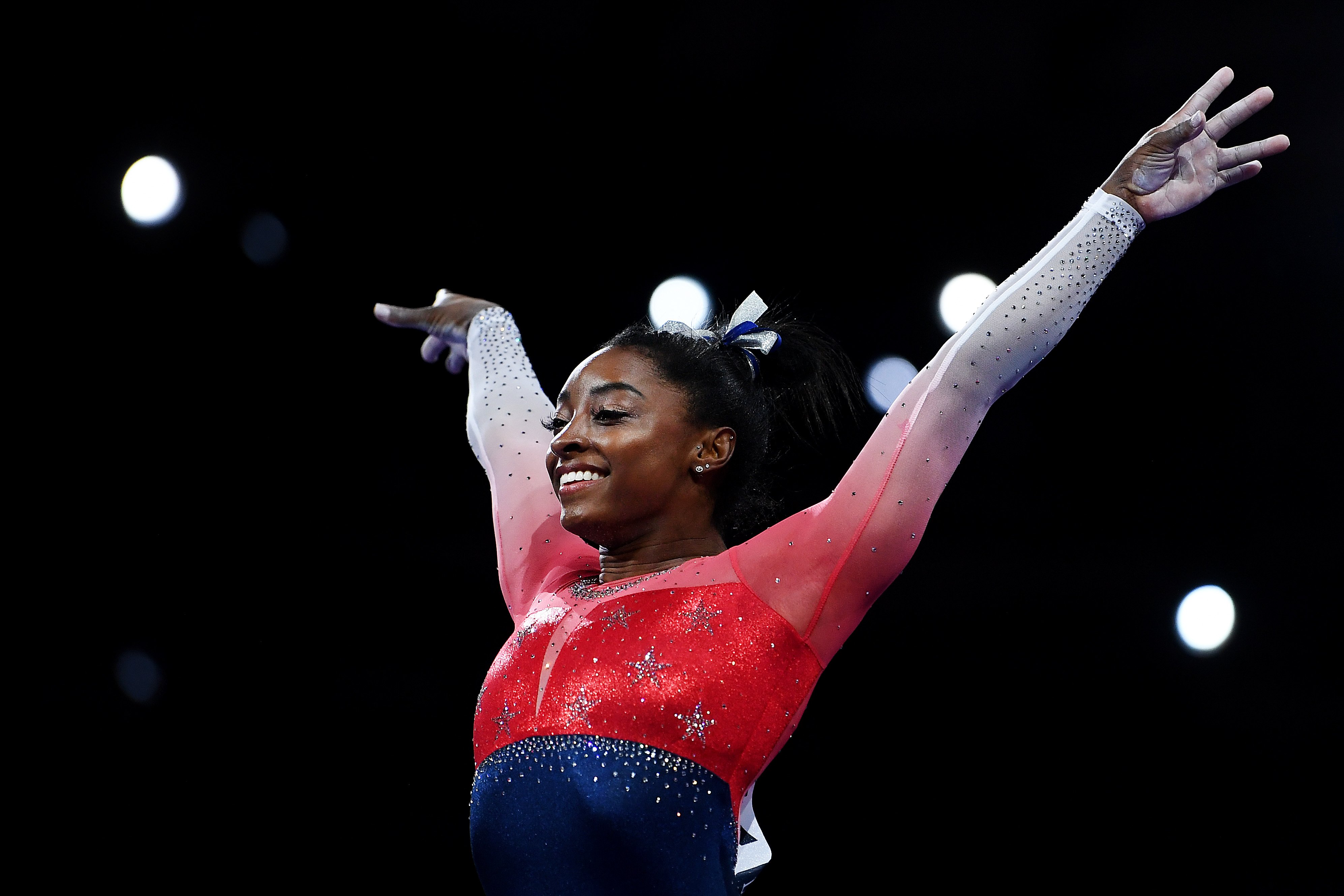 Sitting on Biles' index finger was a tiny diamond-like ring while the hem of her black leather jacket peeped from her wrist area. The previous news update about the star gymnast pointed to her new romance.
Just recently, Biles was all about her man, Jonathan Owens, on Instagram, where she celebrated his third year in the NFL. The romantic post included a sweet photo of her and Owens cozying up. 
It's been five months since the pair first went public with their love life. The Olympic gold medalist made their romance Instagram official with two photos while attaching a romantic caption.
Following this, there was a flood of romantic snapshots and moments from the duo. When Biles' presented the freshly minted PlayStation 5 to her man, she documented his excitement on her Instagram story. 
Owens gave his girlfriend a piggyback ride while the duo flashed their perfect dentition.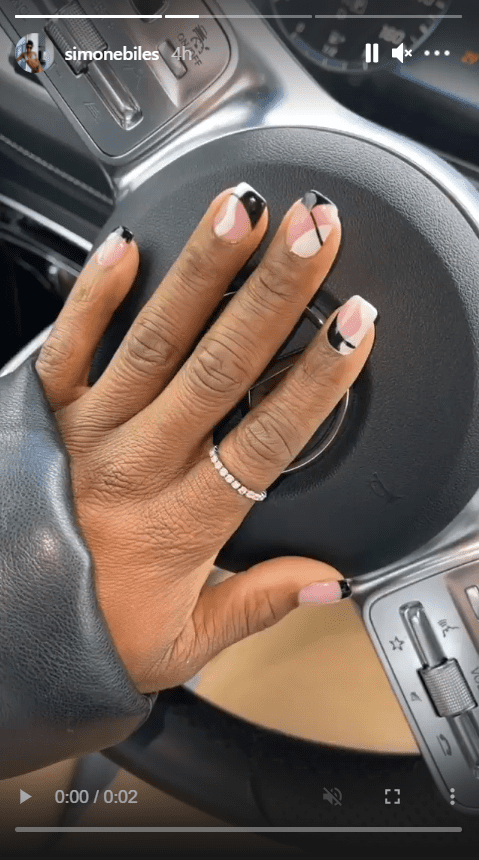 When Biles, 23, is not keeping up with her athletic expertise or gearing her moves for future competitions, she makes sure to spend quality time with her NFL star lover. 
The pair never run out of cute couple Instagram pictures, matching outfits, date nights, hangouts, and indoor chilling, while they keep giving off couple goal vibes.
Owens and his girl had social media users gushing over their young love during the Yuletide after they showed up in matching Christmas-inspired pajamas.
The gleeful photos had the lovers rocking white T-shirts with the words, "Dear Santa, they are the naughty ones," written in bold letters. They matched their long-sleeved shirts with black and green checked flannel pants. 
In the first photo, Owens gave his girlfriend a piggyback ride while the duo flashed their perfect dentition. The next slide showed Biles cuddling her lover while he placed one hand around her backside. 
On his own Instagram page, the football star shared images that showed the matching pajamas glam was a family affair as he displayed his family members rocking the same wear and posing with his girlfriend.