Dwayne 'The Rock' Johnson Puts His Work on Hold So He Can Play with 2-Year-Old Daughter, Tiana
Dwayne "The Rock" Johnson recently warmed hearts with an adorable video of him playing with his 2-year-old daughter Tiana. The doting father declared that spending time with his baby girl was a priority over his work.
Dwayne Johnson has cemented his status as the father of the year with a recent heart-melting video shared on his Instagram page. Yesterday, the renowned actor gave fans a glimpse into his playtime with daughter Tiana.
The clip began with The Rock's youngest daughter handing her macho father a little stuffed white kitten toy, telling him that it's his favorite toy named "Pubbles." The actor was confused and sweetly asked, "Pubbles, not Bubbles? But Pubbles?"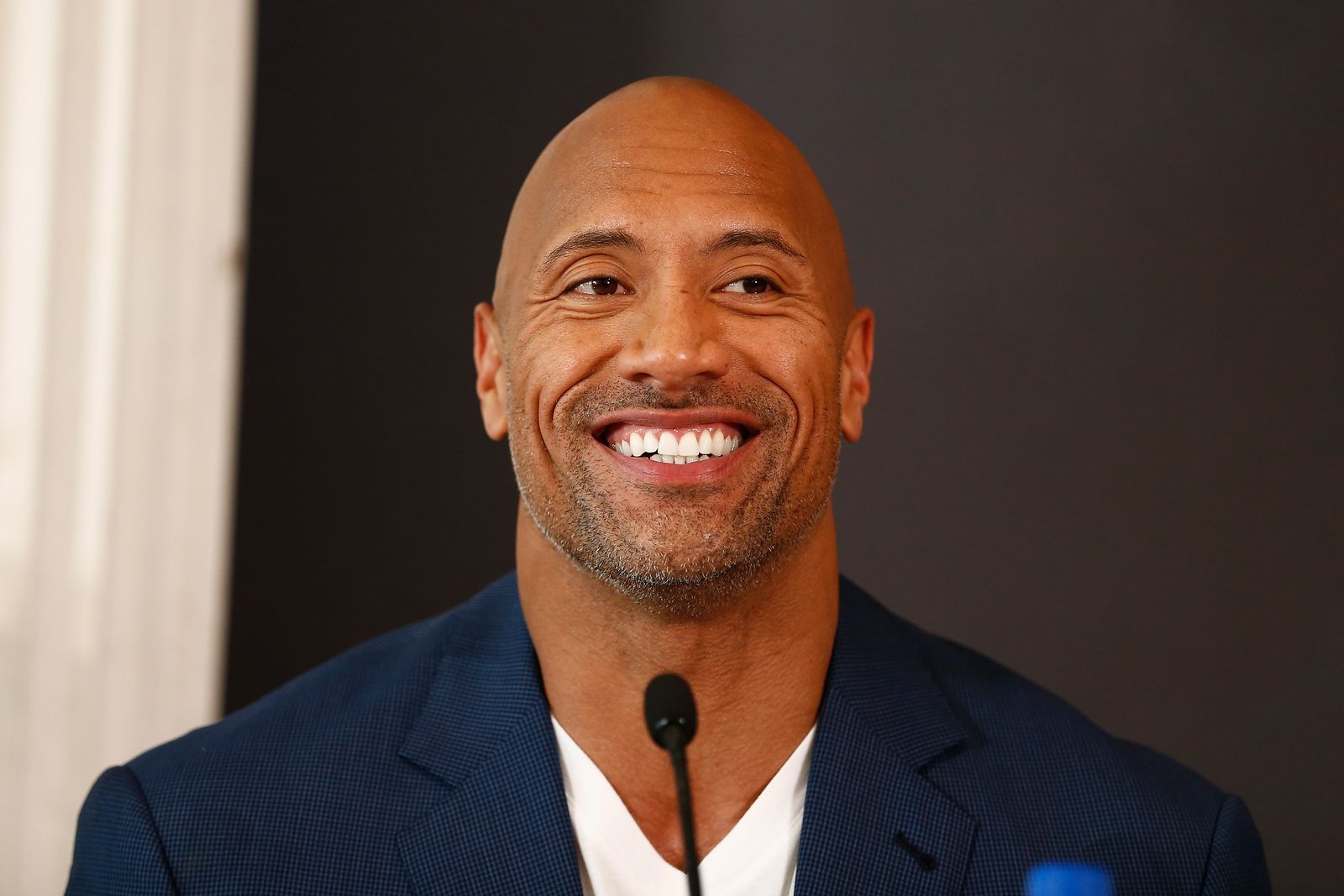 The adorable toddler proceeds to place an orange eye mask over her father's eyes, assuring him that it would look perfect on him. The 2-year-old assertively instructed her dad to sit still for 20 minutes.
The former wrestler opened up about being present in the delivery room for the births of all his daughters
After sitting for a while, the "Jumanji" star asked his daughter if he was done, and the little girl told him no as she still needs to clean his muscle. The Rock then quipped, revealing that he prefers mommy to clean his muscles.
The sweet clip ended with the adorable girl cleaning her dad's tattooed arm with a scraper and telling him about the germs on it. In the accompanying caption, The Rock explained how much he loved the moment with his daughter, writing:
"Just love that regardless of how busy we all may be - moments like this makes time slow down to a crawl. Hey, I'll take it... my business can wait."
He concluded, appreciating his beautiful daughter for giving him a favorite toy to snuggle with before wishing his followers a happy Sunday. Despite being one of the most-desired actors in Hollywood, Johnson never fails to put his family first.
During a recent interview, the former wrestler opened up about being present in the delivery room for the births of all his daughters - Simone Alexandra, 18, Jasmine Lia, 4, and little Tiana. The doting dad explained that he is that kind of present dad.
The 48-year-old is often vocal about being a "girl dad" and proudly gushes about his daughters at any chance he gets. He once spoke about being the only man among women, recalling his childhood with a tough father.
He noted that his dad was hard on him, so there was a lot of testosterone growing up, but with his wife, Lauren Hashian, and three daughters, there is enough estrogen around to give him the needed balance in life.
Johnson welcomed his oldest daughter during his first marriage to Dany Garcia from 1997 to 2008. Jasmine and Tiana were born from his current wife. The lovebirds have been together since 2007 and tied the knot in August 2019.