Matthew McConaughey's Name Was Inspired by Biblical Apostle — inside His Relationship with God
Actor Matthew McConaughey, best known for "Dallas Buyers Club," has been very open about his relationship with faith. Even his name was inspired by the Bible.
In 2015, Matthew McConaughey launched a clothing line to raise money for his charitable foundation, Just Keep Livin. ABC went to the event and chatted with the actor about a few things, including his name.
He pointed out that he preferred to be addressed as Matthew instead of the shorter and informal "Matt." It was his mother, Mary, also present at the event, who explained why.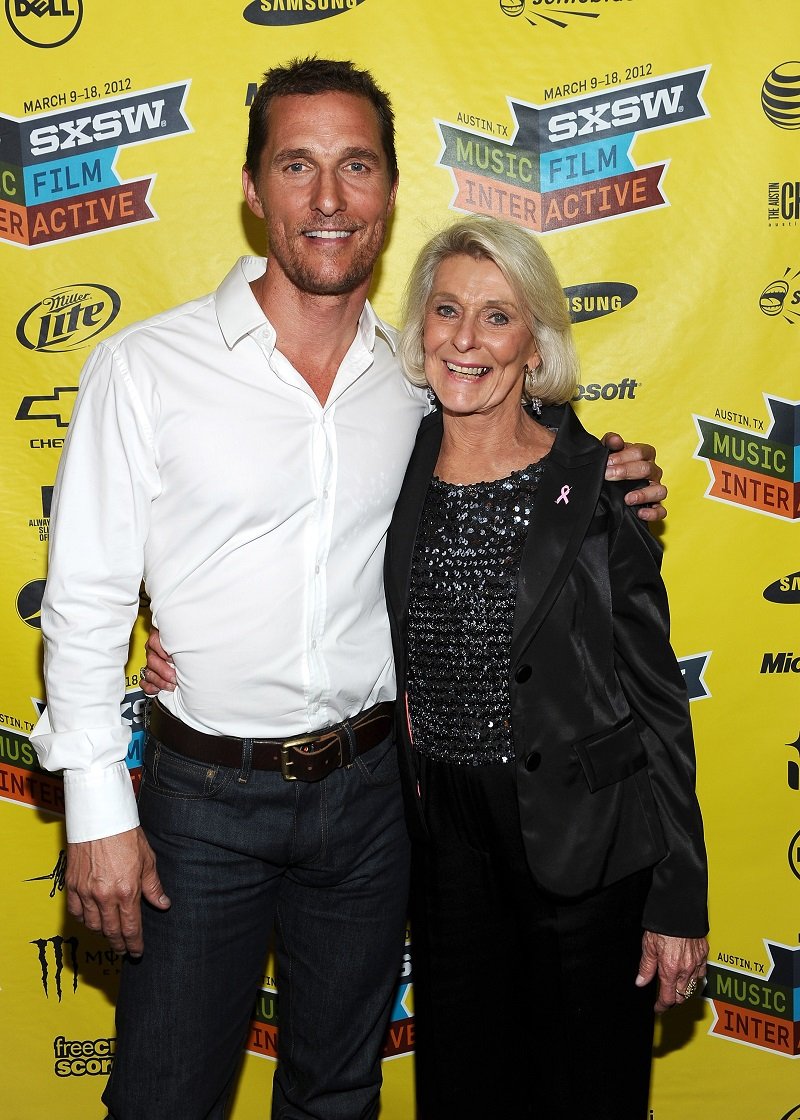 MATTHEW MCCONAUGHEY'S MEANINGFUL NAME
According to Mary, when she and her husband, James, were in the hospital for McConaughey's birth, they couldn't agree on a name, so they opened the Bible and went to the New Testament.
The name "Matthew," which means "Gift of God" according to Mary, appeared right in front of her, and she couldn't have picked a better name for the Oscar-winning actor!
Matthew McConaughey's mom pointed out that he was indeed a gift because she was not supposed to have any more children. However, "he appeared 16 years later."
The "Dark Tower" star took his cue from his mother and named his eldest son, Levi, after his favorite Bible verse, Matthew 6:22, which reads: "If thy eye be single, thy whole body will be full of light."
During an interview with Michael Strahan, McConaughey explained that Levi was another name for Matthew in the Bible and that it was one of the six names that he and his wife, Camila Alves, chose for their son. He explained:
"An hour [after the baby was born], the doctor comes up and he hands you that card to fill out: 'Blank was born at 6:22 p.m.' So, we went, 'It's Levi.'"
BACKLASH AFTER OSCARS SPEECH
As we previously mentioned, Matthew McConaughey has been very open about his faith throughout the years, and unfortunately, he has been criticized in the past for talking about God.
Back in 2014, McConaughey took home his first Academy Award for Best Actor for portraying Ron Woodroof, a man diagnosed with AIDS in the mid-1980s, when treatments were under-researched.
[McConaughey and Alves] didn't take marriage lightly.
The first thing that the actor did during his acceptance speech was to thank God for gracing his life with opportunities, something reasonably rare at the Oscars, according to Time.
While most people were thrilled about having a vocal Christian in Hollywood, a few others criticized him because the movie he won the Oscar for includes some morally-questionable actions.
According to Melissa Edgington, author of "Your Mom Has a Blog" and the person who started the backlash against McConaughey, the film "poisons the hearts and minds of our men, women, and young people."
Fortunately for the actor, people didn't take Edgington's accusations seriously, and he didn't either. At the moment, he is in a loving relationship with his wife and focused on raising their children together.
MATTHEW MCCONAUGHEY'S WIFE AND KIDS
Speaking of Matthew McConaughey's family, he has been married to Brazilian-American model and designer Camila Alves since 2012, and the couple didn't take marriage lightly.
According to the actor, who once said that mankind ruined religion, he and his wife talked to people who had divorced, who were happily married, and even to their pastor before deciding to tie the knot.
In the end, they made a "covenant" with God and each other and have been together ever since. Nowadays, they share three children, sons Levi, 12, and Livingston, 8, and daughter Vida, 10.
Although Matthew McConaughey and his wife are not on the same page about having more children (he once joked that he wanted eight more), they are doing their best to raise creative kids.