Kelsey and Camille Grammer Went through a Vicious Divorce — Quick Recap of the Family Drama
Kelsey Grammer and his third wife, "RHOBH" alum Camille Grammer, went through a bitter and contentious divorce in 2011 after 13 years of marriage.
Nine years ago, Hollywood witnessed yet another no-holds-barred vicious celebrity divorce between "Frasier" star Kelsey Grammer and his third wife, model and actress Camille Grammer.
Kelsey and Camille's divorce was made even more bitter by their tussle over the custody of their two children, son Jude and daughter Mason, now and 16 and 19 years old, respectively.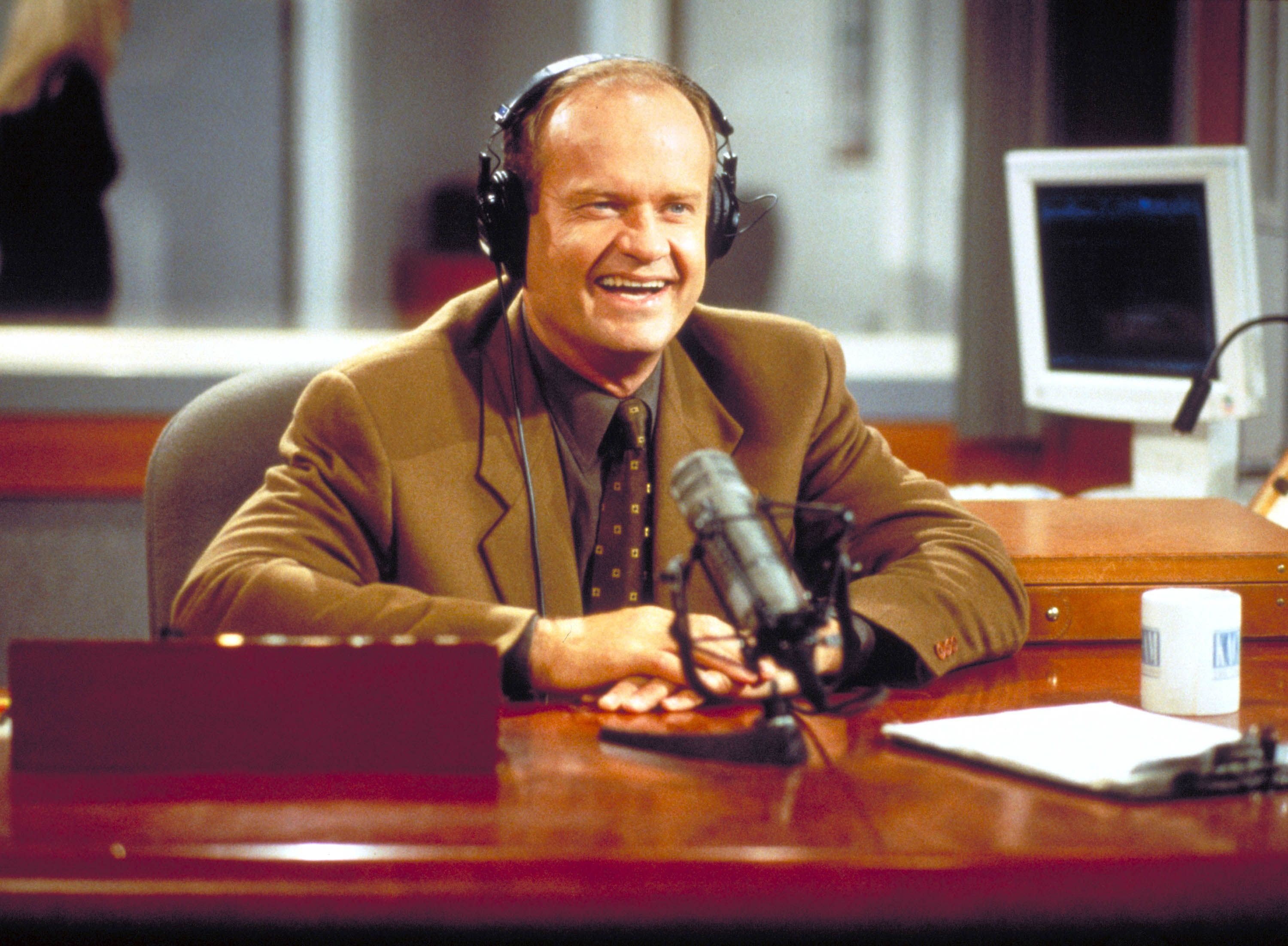 KELSEY GRAMMER'S THIRD DIVORCE
Camille was definitely third-time unlucky for Kelsey, who had previously been married to dance instructor Doreen Alderman, with whom he shares daughter Spencer Grammer, 37.
His second foray into marriage was with Leigh-Anne Csuhany, who was physically abusive. The marriage lasted just one year, and they divorced in 1993. Four years later, he went on a blind date and met model Camille Donatacci.
According to Kelsey, who labeled his ex as "pathetic," on the day of his mother's funeral Camille started an argument with him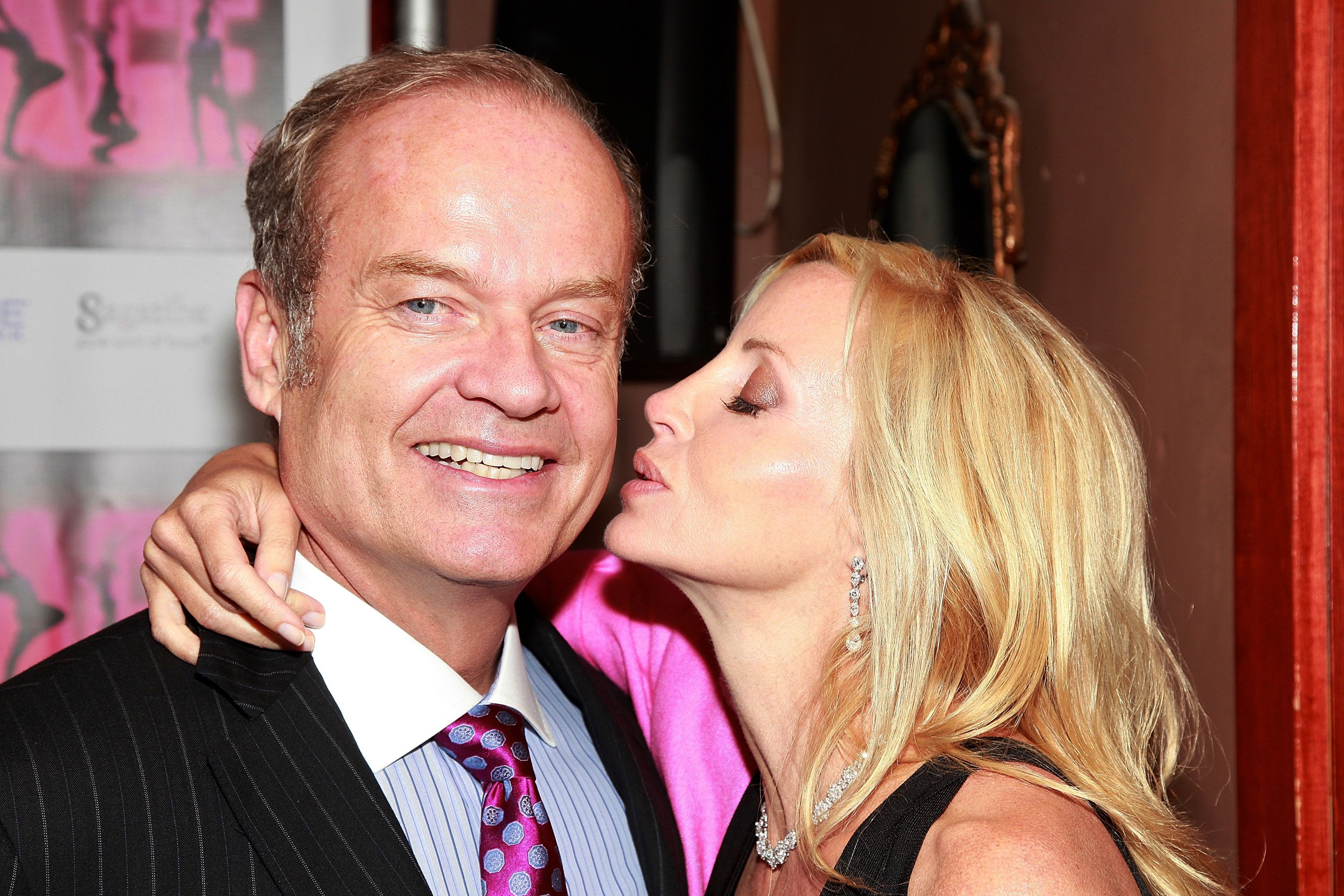 At first, it seemed that the "Frasier" star had finally met the perfect woman, and in 2001, the couple welcomed their first child, daughter Mason, via surrogate. Three years later, Kelsey and Camille welcomed son Jude, also through surrogacy.
Kelsey, who had battled with alcohol and substance abuse, would later reveal that his relationship with Camille was deeply troubled and that he had been subjected to emotional abuse for years.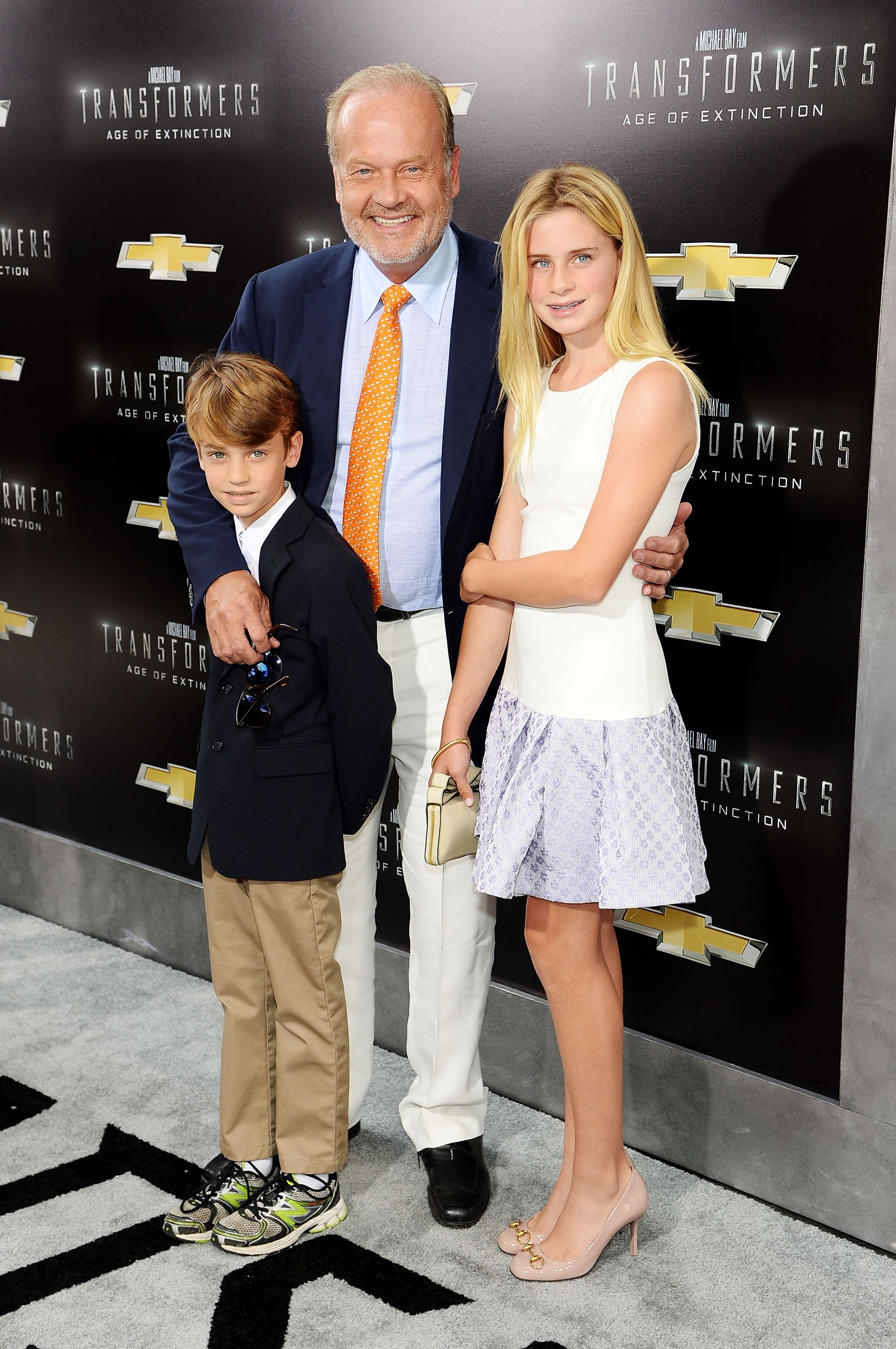 HEART ATTACK
In 2008, Kelsey had a heart attack while on holiday with Camille in Hawaii. Although he announced it as "not serious," the heart attack was severe and nearly cost the actor his life.
Just one month after his heart attack, Kelsey suffered a harsh blow. His mother, Sally Grammer, passed away at the age of 80. Sally had been Kelsey's one remaining relative, after the brutal deaths of his father in 1968, and his only sister Karen in 1975
HIS STORY
According to Kelsey, who labeled his ex as "pathetic," on the day of his mother's funeral, Camille started an argument with him, in the course of which she angrily told him she wanted to end the marriage. Kelsey said:
"I realized at that moment that I was done with her, that I was not going to end up in this relationship for much longer. (,,,) I was done."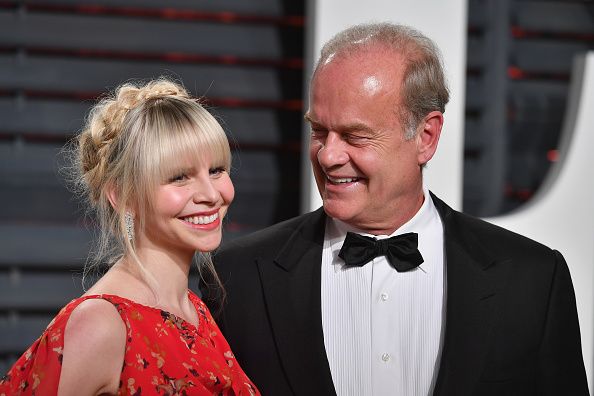 HER STORY
Camille denies Kelsey's story and claims that on the day the family heard of Sally's death, her parents were with them in the Hamptons and had helped her console the actor. She said:
"We consoled him and flew back to LA to make arrangements for her funeral. It's unfortunate that he is rewriting history."
THE CHEATING GAME
Camille has a very different reason for why the actor wanted a divorce. According to the "RHOBH" alum, Kelsey was already having an affair with producer Kayte Walsh, whom he married just two weeks after the divorce was final.
Walsh is 26 years Kelsey's junior, and he describes her as the most mature woman he knows. The couple has welcomed three children together: Faith, 8, Kelsey Jr., 6,  and Auden, 4.
Walsh, a flight attendant when she met Kelsey, admitted that she regrets the way their relationship started and that the actor was still married when they had their first date.
After the divorce settlement, Camille and Kelsey seem to have come to terms as far as their children are concerned and have agreed to share the expenses for Mason and Jude's education and other related expenses.
MOVING ON
In 2018, Camille found love again in the arms of handsome attorney David C. Meyer, and their lavish wedding was featured on Season 9 of "Real Housewives of Beverly Hills."
But despite being happy in their lives, Kelsey and Camille don't speak to each other and have apparently never gotten over their bitter divorce after all these years.