Snoop Dogg's Daughter Cori Broadus Is All Smiles Posing with Her Boyfriend in This Cute Photo
Cori Broadus, the rapper Snoop Dogg's daughter, posted a cute picture of herself flashing a wide smile while standing next to her boyfriend.
Snoop Dogg's only daughter Cori Broadus shared a sweet picture of herself and her boyfriend hanging out at the birthday party of her nephew, Zion.
Cori made the post on Instagram, and the image showed her standing next to her boyfriend, whose name is Wayne Deuces.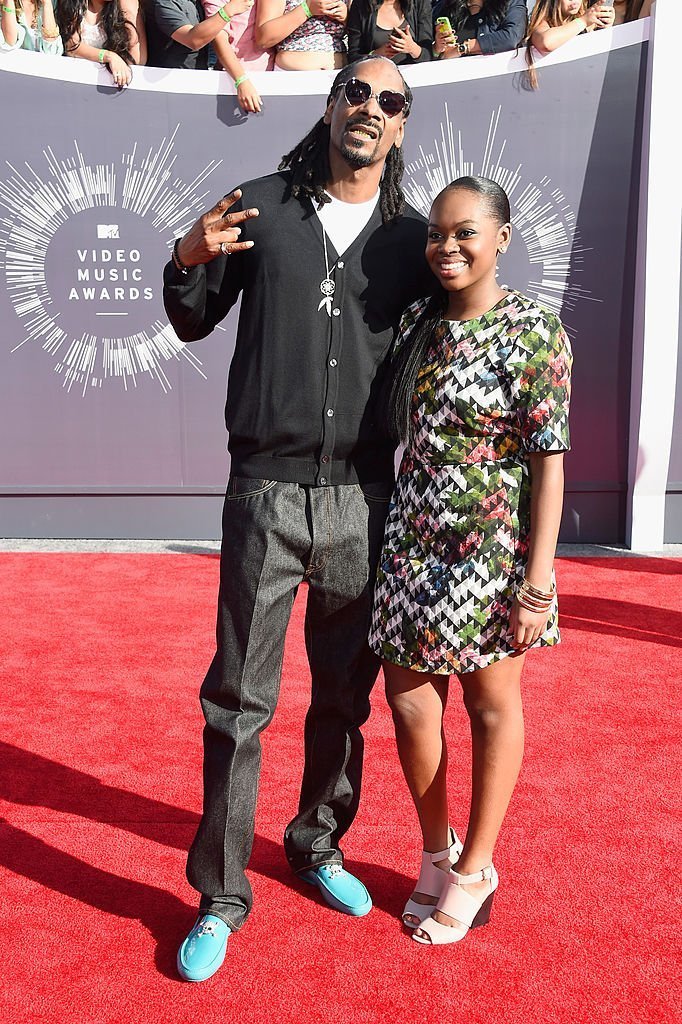 Cori wore a white inner T-shirt and an overall white jacket. She paired the top with blue jeans. The entire outfit was made complete with her patterned footwear.
Just like his girlfriend, Wayne had on an inner white shirt. He wore a checkered long-sleeved shirt on it and black trousers. He had on Nike kicks for footwear.
Both Cori and Wayne wore huge smiles, and the camera captured their pearly whites as they posed for the shot. She captioned the post,  "aww, me and my boo??."
Since the post was made, it has generated many likes and various comments. Some of the comments praised their relationship, while some admired the love they shared.
Similarly, Wayne took to his Instagram account to share a picture of himself and Cori. The image was similar to the one Cori posted, but his caption was "4 life ?."
Wayne loves to share his and Cori's images with sweet captions accompanying his posts. He once shared a picture of both of them with the caption:
"It's all you."
Cori is the last of Snoop Dogg's children and the only daughter of the rapper who is from the West Coast. Like her father, she is also interested in music and has some songs to her name.
In 2017 when she finished high school, Cori released a song titled "Sittin In My Room," which was an ode to Brandy's "Waiting to Exhale." Interestingly, Snoop Dogg and Brandy are first cousins.
Aside from that, she also has another song titled, "Outside." And amazingly, she has the support of her entire family to pursue her passion for music like her dad.
Cori has always been a certified Daddy's girl, and while Snoop Dogg might look to have a tough persona, he is a supportive father to his kids: Cordell, Corde, Cori, and a loving husband to his wife of over two decades, Shante.