David Hasselhoff Got Full Custody of His Daughters — Recap of Legal Battle and Divorce Drama
Veteran actor David Hasselhoff has enjoyed a successful career spanning more than three decades. However, his widespread fame was nearly overshadowed by his messy custody battle and divorce drama.
David Hasselhoff was nicknamed "The Hoff," and he achieved great success throughout his career. At some point, he set a Guinness World Record as the most-watched man on television.
That is just a testament to how much fans adored Hasselhoff, who first gained recognition while portraying Dr. Snapper Foster on "The Young and The Restless," from 1975 to 1982.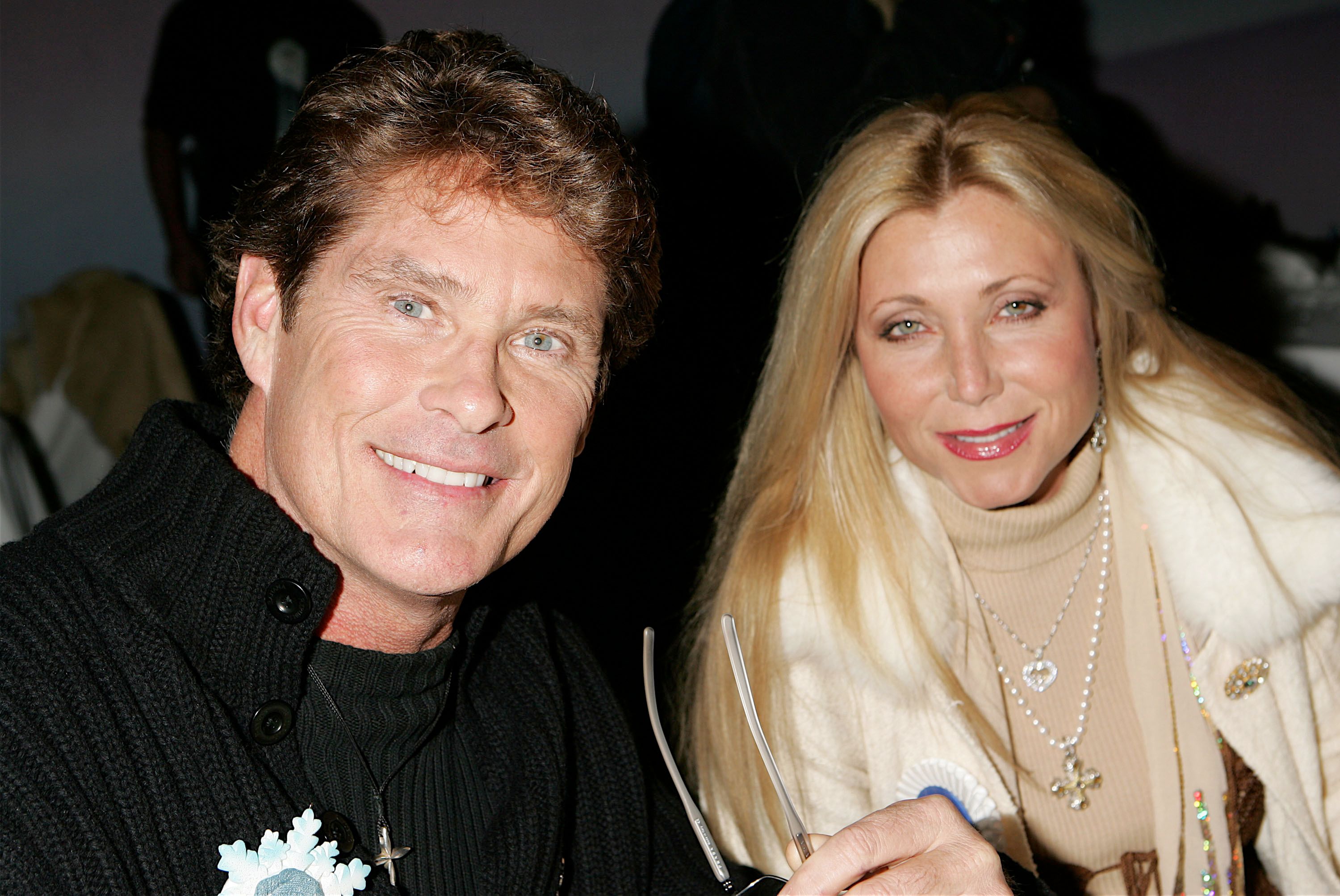 Throughout the 80s down to the early 2000s, Hasselhoff was a "man on fire," as he landed lead roles on popular television series "Knight Rider" and "Baywatch."
In fact, the girls did not realize how big their dad was until they were in their teenage years.
However, things quickly went sour for the actor following his divorce from his wife of 16 years, actress Pamela Bach in 2006. Over the next decade, Hasselhoff's personal life became public as he locked horns with his ex-wife in a series of legal battles.
DAVID HASSELHOFF'S MARRIAGE 
David Hasselhoff and Pamela Bach tied the knot in December 1989. Before his marriage to Bach, Hasselhoff was married to actress Catherine Hickland and had only finalized his divorce from her on March 1, 1989.
Few months after their wedding, Hasselhoff, and Bach welcomed their first daughter, Taylor-Anne Hasselhoff, on May 5, 1990. Two years later, the estranged couple welcomes their second child, daughter, Hayley Hasselhoff, on August 26, 1992.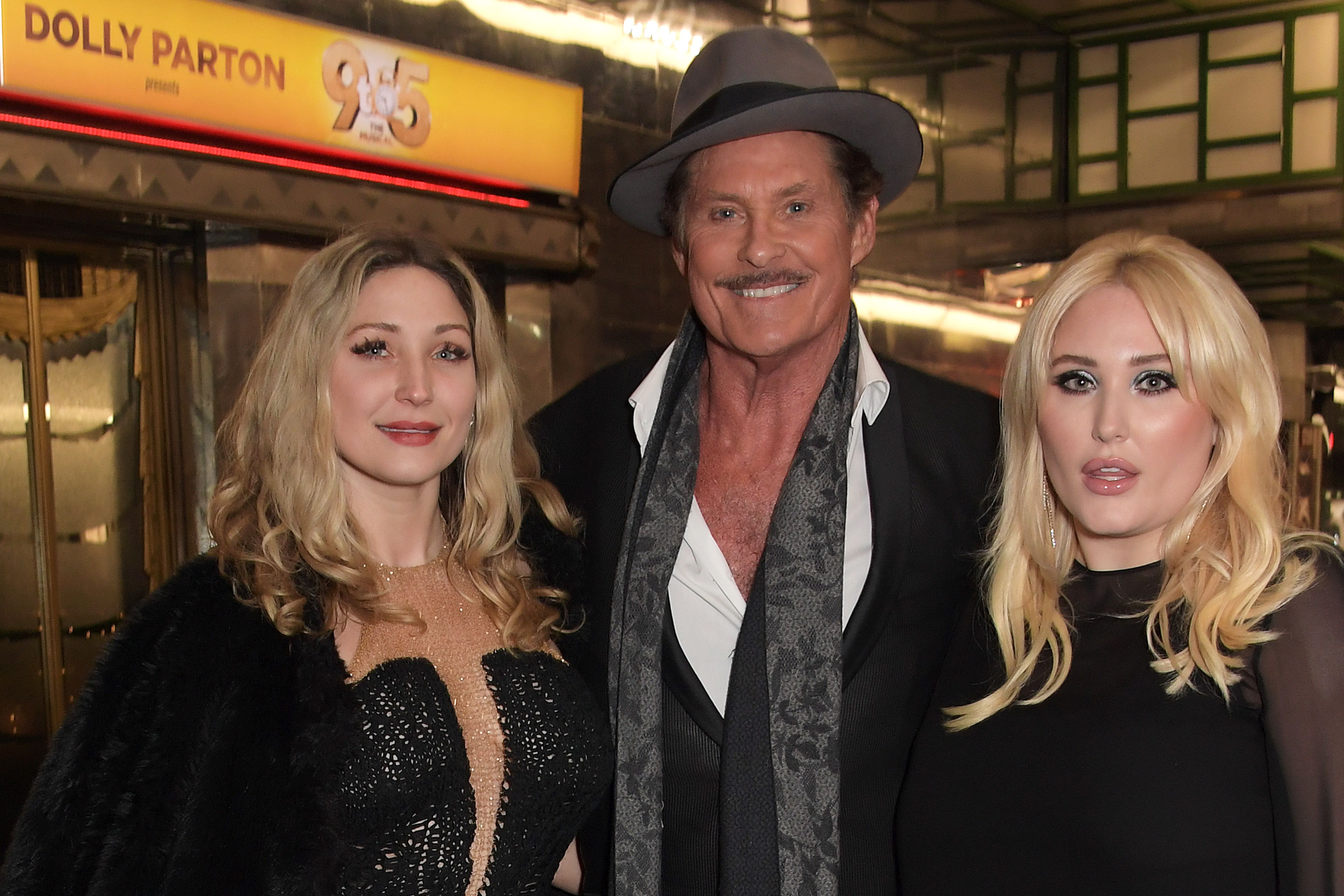 Hasselhoff and Bach raised their daughters together for more than a decade until things began to go south between the couple. While Hasselhoff struggled with alcohol addiction, Bach also allegedly abused prescription and illegal drugs towards the end of their marriage.
On January 12, 2006, Hasselhoff filed for divorce from Bach, citing irreconcilable differences. The next day, Bach filed her own divorce petition, also citing irreconcilable differences.
At the time, each camp claimed the split was amicable, and they both agreed to the temporary custody of one of their daughters. It is not known how their daughters were shared at the time, but things quickly turned ugly between the estranged couple.
HASSELHOFF AND BACH'S MESSY DIVORCE
In the months following the announcement of their divorce, things got heated up between the former couple, and their divorce proceedings quickly turned into a media debacle.
At some point, Bach filed for a restraining order against her ex-husband, and court documents revealed that she had accused Hasselhoff of both verbal and physical abuse.
Hasselhoff denied his ex-wife's allegations and fired back, claiming that she had been abusing prescription and illegal drugs during the last few years of their marriage, which caused her to behave in a volatile and erratic manner.
Later that year, damning details from the couple's divorce found their way to the public for the second time. While reacting to the leaked documents, Hasselhoff's attorney Melvin Goldsman expressed the actor's anger. He said:
"We're all outraged. This was a horrible mistake on behalf of the court. David would never intentionally release anything that would be hurtful to his children."
In May 2007, the actor's custody battle with his ex-wife got a new twist after a videotape was released, which showed a drunk Hasselhoff being chastised by his oldest daughter, Taylor-Anne.
After the tape was released, Hasselhoff issued a statement to apologize for his behavior and affirm his commitment to seek help. Following the leaked clip, Hasselhoff lost visitation privileges with his daughters for two weeks.
However, he was eventually awarded primary physical custody and full legal custody of the two girls. Unfortunately, that did not bring an end to his legal battles with his ex-wife.
Hasselhoff and Bach continued to feud over spousal support. The former claimed he was broke and could no longer afford the original alimony payment agreed. In 2016, the duo agreed to slash his monthly alimony payment to $10,000 from $21,0000.
DAVID HASSELHOFF'S FATHERHOOD EXPERIENCE
Since he was awarded full custody of his kids, the father of two dedicated his life to being the best dad for his daughters. Even with his busy schedule, Hasselhoff still managed to develop a close bond with his daughters.
Hasselhoff also did his best to give his daughters a normal childhood by shielding them from the spotlight. In fact, the girls did not realize how big their dad was until they were in their teenage years. While speaking about raising his daughters, Hasselhoff said:
"When my daughters, Taylor-Anne and Hayley, were growing up, we tried to keep life as normal as possible. When I was at home, I was Dad."
Meanwhile, Hasselhoff's daughters are all grown now. His oldest daughter Taylor-Anne currently resides in Los Angeles, and she is a luxury estate agent. She has also appeared in reality TV shows "Rich Kids of Beverly Hills," and "The Hasselhoffs."
David Hasselhoff's daughter Hayley has followed in her father's footsteps by pursuing an acting career. She has featured in several movies, including "More than Puppy Love," "Why Women Kill," "Fearless," and more.
Even though the family's reality TV show "The Hasselhoffs" was not a success, Hasselhoff's inseparable bond with his daughters has been a joy to watch. And the father of two has certainly enjoyed the journey barring his legal woes.