Man Lets Sister Adopt His Unborn Baby Instead of a Friend That Desperately Wants a Baby
A 19-year-old man recently recurred to the Internet to ask about fellow users' opinions regarding a family dilemma on which he saw himself involved unexpectedly.
Arthur's problems started when he and his girlfriend of the same age found themselves with an unwanted pregnancy (despite having used protection, allegedly). He had to find the best solution available.
As Arthur explained, he was basically raised by his older sister Sandy, now 33 years old, since their parents were mostly absent during both siblings' childhoods, and their older brother Thomas looked after both of them.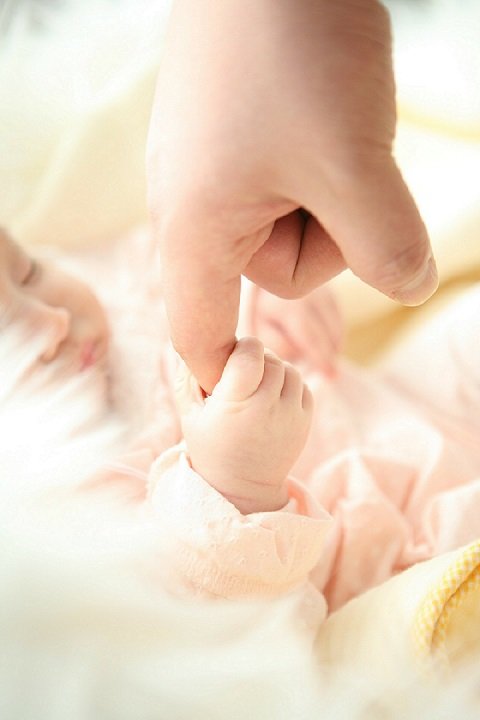 As proof of Sandy's strong role in his life, Arthur calls her "mom." According to Arthur's story, the feeling is clearly mutual with his sister, even calling him her "firstborn."
Arthur's sister is the legal mother of three adopted sons that he considers his younger brothers, whom he loves to death. So, when his girlfriend Ariel got pregnant, his sister was the first person to talk about it.
Arthur shared that his sister tried to calm him and his girlfriend down as she explained to them what their options were. Being parents was not an option for the couple, but Ariel didn't want to go through an abortion.
After being indecisive on whether or not to have the pregnancy stopped, the couple received a call from the man's sister telling them that she was willing to adopt the baby if they didn't go through the abortion.
Three months later, Ariel's pregnancy was evident, and as their close friends started to ask about baby names, they had to let them know that they were not going to keep the baby.
After the couple revealed the difficult news, a friend of the two named Sam contacted the man and his girlfriend to ask what they were planning to do with the baby. Sam, 22, had tried in vain to conceive with her husband for two years.
As an answer, Arthur told Sam that his sister was going to adopt the baby. But, maybe out of desperation, Sam angrily argued that his sister already had three children while she was yet to have her first.
Arthur explained that his sister had adopted her children when they were older, so she had never had the opportunity to raise a baby from the start, and they also wanted to keep the baby within the family.
A few days later, Sam and another common friend messaged the couple again to ask them to reconsider, but Arthur had no alternative but to insist that his sister adopt his and his girlfriend's child.
In a final attempt to change Arthur's mind, Sam messaged him yet another time, telling him, more or less, that she was having trouble finding a white baby to adopt and once again begged him to reconsider.
At this point, Arthur, who is biracial but passes as white, unlike his sister, who is unmistakably a black woman, got really angry, and he told Sam that he didn't want his child to be stripped of his culture and sent away.
Since then, Arthur and Sam's mutual friends have been divided on the subject of whether he should let her adopt his child or not. While some believed that Sam was actually a racist, others thought she was acting desperate.
As for Arthur's sister, she told him that it was completely their decision to give their child for adoption, and she said that her home was always going to be open for the child anyway.
While Arthur still believes that the baby should go to his sister, Ariel has become really affected by Sam's reasons. She questions whether she should allow Sam to see her dream of becoming a mother fulfilled.
This certainly sounds like a very divisive subject, and we can only imagine what it would be like to be in Arthur and Ariel's shoes right now, with such a big decision haunting them. What would you do? 
If you liked this #storyoftheday, you might want to click here to read another true story about a man that chose to buy an expensive car instead of helping with his brother's surgery.