Mike Epps' Daughter Bria Turns Heads Posing in a Burgundy Top & Nude Skirt with a Slit (Photo)
Mike Epps' daughter Bria proved she doesn't need to be going anywhere to dress up. The beauty delighted her fans in a fashionable earthy ensemble that she put on just for Instagram.
Bria Epps, the eldest daughter of comedian and actor Mike Epps, may not be very active on social media, but when she does post, she shows up and shows out.
Recently, she delighted her fans with a photo as she dressed up just for no other reason than to share it on her Instagram page.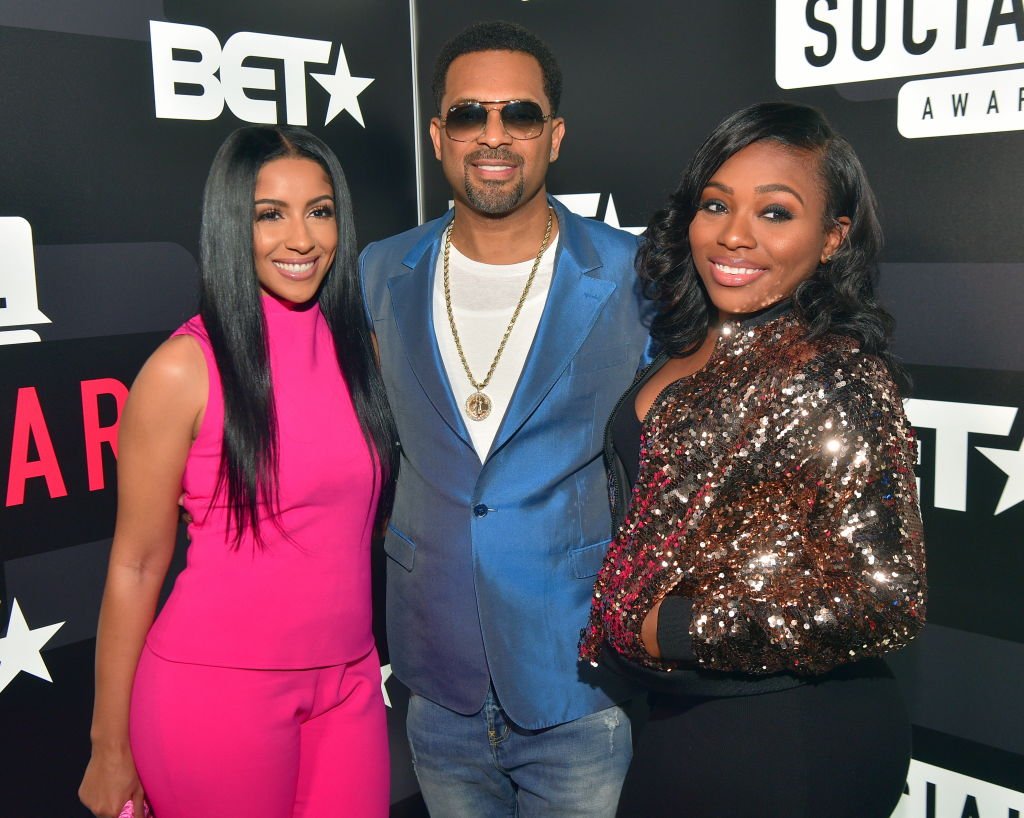 In the photo, Bria was pictured posing outside a red-bricked home, with the wooden door behind her open to show part of the home. She captioned:
"Them: Bria, where you going? Me: ... Instagram."
Bria looked stunning while rocking her signature dark curly hair, which shaped her intense poised face. She was clad in a long-sleeved burgundy crop top that showed off a little of her flat tummy.
She completed her outfit with a nude skirt that had a high slit, teasing her thigh as she posed with one leg lifted to show off the textured brown knee-high boots.
Bria's fans were thrilled to see her latest post and filled her comments section with compliments as one fan called her America's next top model.
Her fans also related to her post, adding that they also dress up for fun. One fan quipped, "Yessss! ? girl I be doing this when I take out the trash(sic)."
TEENAGE DRAMA
Like most teenagers, Bria had a strained relationship with her dad when she was in her teens. In 2012, an argument between her and Mike resulted in her filing a police report against him.
She claimed that the "Friday" actor had allegedly threatened to harm her physically. However, sources told TMZ that the fight was about money, as Mike had refused to give her a lump sum for her college tuition.
ONE MAN AND FIVE DAUGHTERS
Bria, 28, and her dad eventually patched things up as Mike told People in 2016, "They're all No. 1 in my eyes," referring to her and his other daughters Madison, Moriah, and Makayla.
Although the "All About The Benjamins" actor really wanted a son, fate was not on his side as he welcomed a fifth daughter, Indiana Rose, in March 2020.
WELCOMING INDIANA ROSE
Mike, 50, and his second wife, Kyra Robinson, tied the knot in a heavenly ceremony in June 2019, and that December, the couple announced that they were expecting their first child.
After Indiana was born on March 12, the proud parents couldn't wait to share her with the world and soon shared pics and videos of the tiny baby girl.