'SWAT' Star Shemar Moore Announces He's COVID-Free in Unbuttoned Shirt Exposing Rock Hard Abs
"S.W.A.T." actor Shemar Moore has revealed that he has recovered from COVID-19 while sharing a photo of himself in an unbuttoned shirt. Fans could not help but swoon at the sight of his taut abs.
Shemar Moore delighted fans when he announced that he was COVID-free. He rewarded his supportive fans with a picture of himself in an unbuttoned shirt. He captioned the snap:
"Now it's time to go back to work!"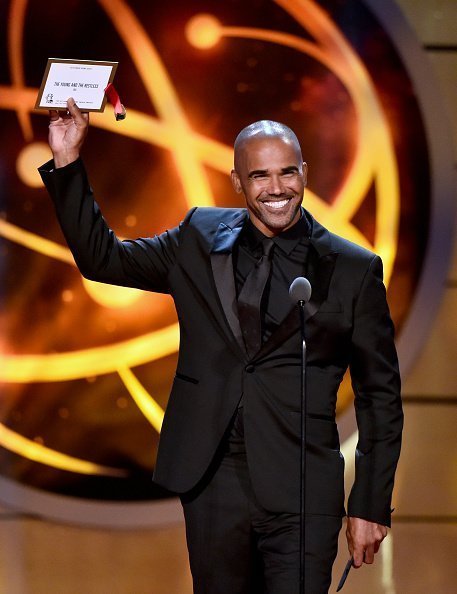 SEXIEST MAN ALIVE
The photo, taken in the evening, showed the actor lounging in what looked like a pool area. He wore a dark polo shirt which he unbuttoned, exposing his toned chest and ripped abs.
The 50-year-old actor also put on a stylish light brown hat and eyeglasses with transparent rims. He flaunted his light mustache and beard as he pulled off a serious face for the camera.
His legion of fans celebrated the good news in his post's comments section while also taking notice of his stunning looks. One fan called him the "sexiest man alive." Another adoring follower wrote:
"Praise God you're feeling better and COVID free."
HIS COVID-19 DIAGNOSIS
Moore had initially thought that he had food poisoning before a test confirmed that he got the much-dreaded coronavirus. He shared the alarming news on Instagram but assured he was feeling fine.
The heartbroken actor shared memories with his mom on his Instagram.
REMEMBERING HIS BELOVED MOTHER
The past year had been challenging for Moore, who lost his beloved mother, Marylin Joan Wilson-Moore, in early 2020. He broke the news on social media with a tribute to his mother.
He said that he always got his strength from her and that he did not know life without her. The heartbroken actor shared memories with his mom on his Instagram.
Moore is one of the most sought-after actors of his generation. He stars on the hit police procedural series "S.W.A.T." as Hondo. Before "S.W.A.T.," he played Derek Morgan for 11 seasons on "Criminal Minds."
Aside from his acting chops, the acclaimed actor is also famous for his good looks and toned physique. At 50, he has maintained a ripped body by always hitting the gym to prepare for his role on "S.W.A.T."