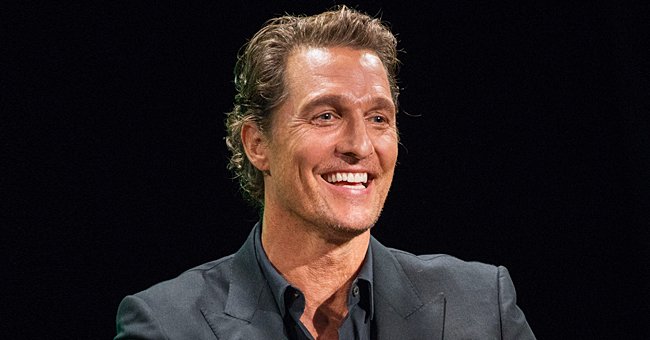 Getty Images
'True Detective' Star Matthew McConaughey Teases about Wanting to Join the WWE

Actor Matthew McConaughey is a lifelong fan of the WWE, but during a recent interview, the 51-year-old alluded to the possibility of getting into the ring himself.
Matthew McConaughey and the three kids he shares with his wife, Camila Alves, all love the WWE and watching it together, but the actor might be getting into the ring himself.
Speaking to Maria Menounos on her "Better Together" podcast, the 51-year-old actor said he would like to take his love for wrestling a step further.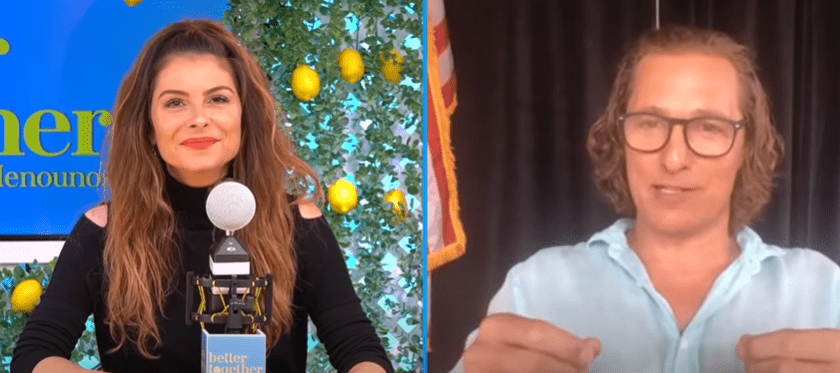 Matthew McConaughey appearing on the "Better Together" podcast, on January 12, 2021. | Source: YouTube/Maria Menounos.
YES, PLEASE
Various actors stepped into the WWE ring in the past, and McConaughey would like to follow in their footsteps. Even though the actor couldn't divulge details, he said:
"I'll say not too much 'cause as you know, can't say too much about these things. But it is something that interests me."
HOOKED
A dedicated fan, McConaughey virtually attended a match held between Drew McIntyre and The Miz last October at WWE Thunderdome, and he's also chatted wrestler turned actor Dwayne Johnson about his experience.
"The Rock was telling me his story, about his storyline from good guy to bad guy, and how he felt it click in one night while he was there like, 'Oh I just hooked him,'" McConaughey recalled.
CELEBRITY APPEARANCES
Over the years, several actors stepped inside the ring. In 2009, Mickey Rourke wrestled Jericho at WrestleMania XXV, followed by Hugh Jackman with Zack Ryder fighting against Dolph Ziggler in 2011.
Then at 2015's SummerSlam, the "Green Arrow" actor Stephen Amell and Neville matched up against King Barrett and Stardust in a tag-team event.
Dwayne Johnson became a wrestler before he turned to acting, and the same applies to John Cena, with whom he had a feud going on in WWE before the pair hashed out their differences eventually.
Their feud started after Cena commented on Johnson during an interview, and the content didn't sit well with Johnson. However, before things could properly escalate, they worked it out.
SOMETIMES THE TOUGH GUY
Despite Dwayne Johnson's tough-guy action hero look, he is a real softy at heart, especially when at home and spending time with his daughter.
The actor's daughter, Tiana, is now 2, and he recently posted an update sharing their playtime. Declaring moments with her precious, "The Rock" said that business could wait.
Please fill in your e-mail so we can share with you our top stories!