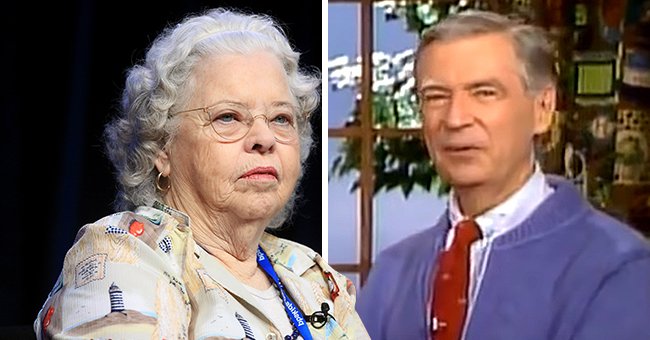 Getty Images/ YouTube/Grunge
'Mister Rogers' Neighborhood' Actor Fred Rogers' Widow Joanne Dies at 92

Joanne Rogers, the widow of "Mister Rogers' Neighborhood" actor Fred Rogers, has died at the age of 92. The Rogers enjoyed more than 50 years of marital bliss together before Fred passed away in 2003.
Fred Rogers' nonprofit organization has announced the passing of Joanne Rogers, who was 92. The announcement contained no details on when Joanne passed or what claimed her life.
In a tributary announcement, the foundation explained how Joanne assumed the role of chairperson following Fred's demise from pancreatic cancer to continue with his legacy of helping create a better world for children.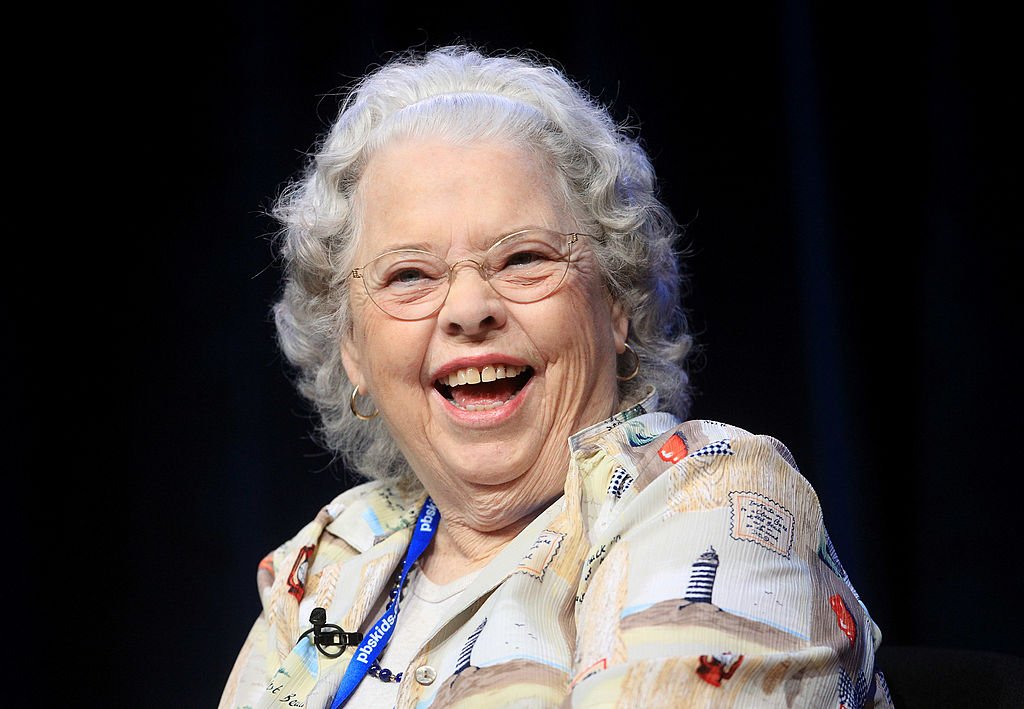 Joanne Rogers served as a panelist on the "Daniel Tiger's Neighborhood" in L.A., July, 2012. | Photo: Getty Images.
Having studied music at Rollins College in Winter Park, Florida, the foundation commended Joanne's advocacy work in the arts, describing her as a skilled musician.
The Foundation concluded their message by extending their gratitude towards Joanne for all her contributions, referencing the treasured friendship she had extended to everyone, and included in their caption:
"We extend our heartfelt condolences to Joanne's family and the thousands of people who had the privilege of knowing and loving her."
A union spanning 50 years is admirable, and as Joanne described the kind of relationship she had shared with Roger during a 2001 interview, it certainly sounds as though theirs was delightful. For starters, they both found the same things in life funny.
They also enjoyed the same activities. During their college years, Joanne asked Fred out to many of their sorority dances on account of how good he was on the dancefloor.
Joanne had the courage to give her husband permission to die, as he battled pancreatic cancer.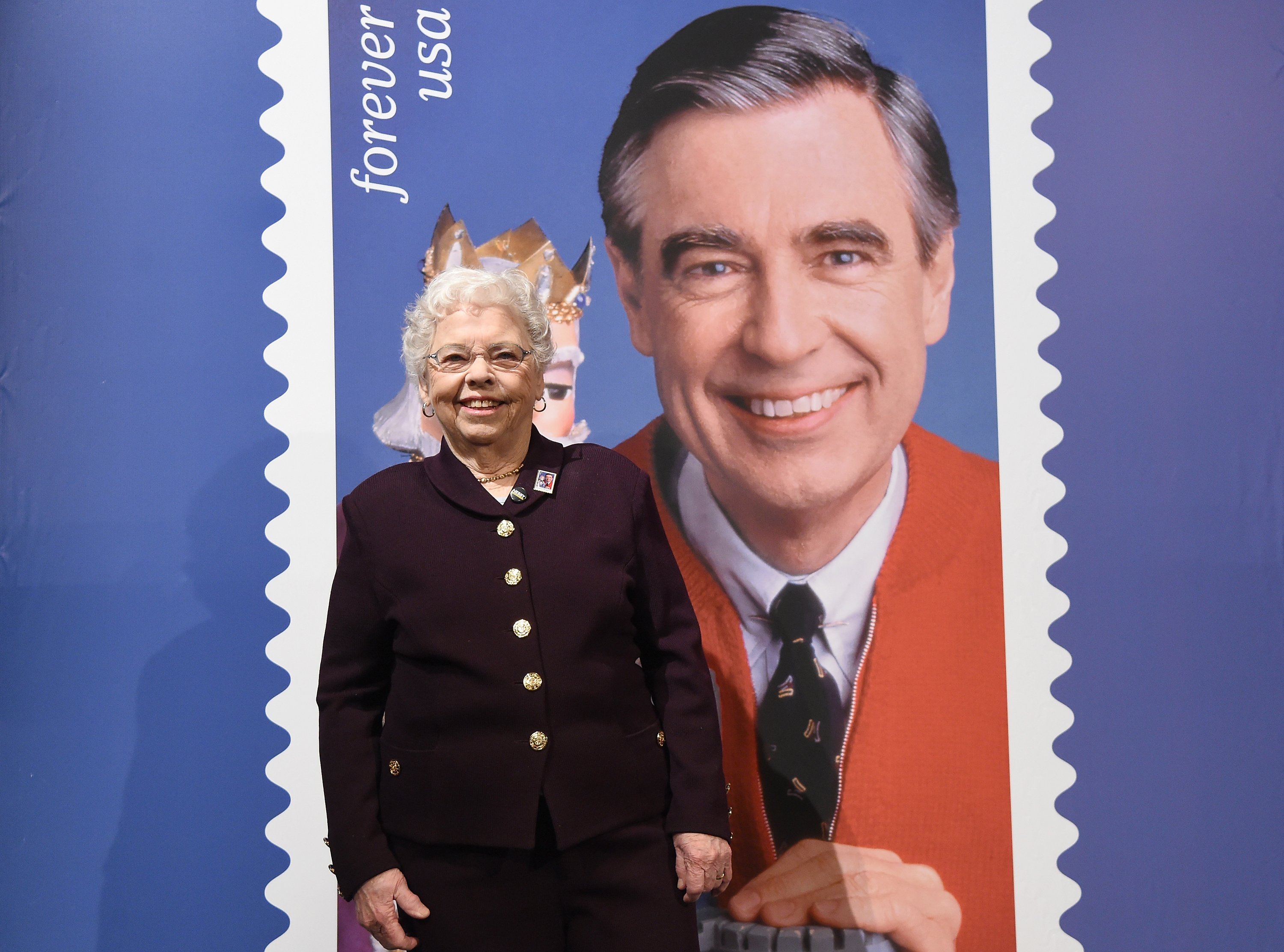 Joanne Rogers in attendance with the U.S. Postal Service honored Fred Rogers in Pittsburgh, Mary, 2018. | Photo: Getty Images.
On a much deeper level, Joanne enjoyed sharing her feelings with her husband, who could easily do the same. Fred was a sensitive soul who also didn't shy away from being moved to tears.
Following their marriage in 1952, the couple waited 7 years before planning their family. They would have two sons together, James and John. Despite her famous husband, her son revealed in a 2019 interview his mother always held her own, saying:
"She was always able to be Joanne Rogers as opposed to Mrs. Fred Rogers."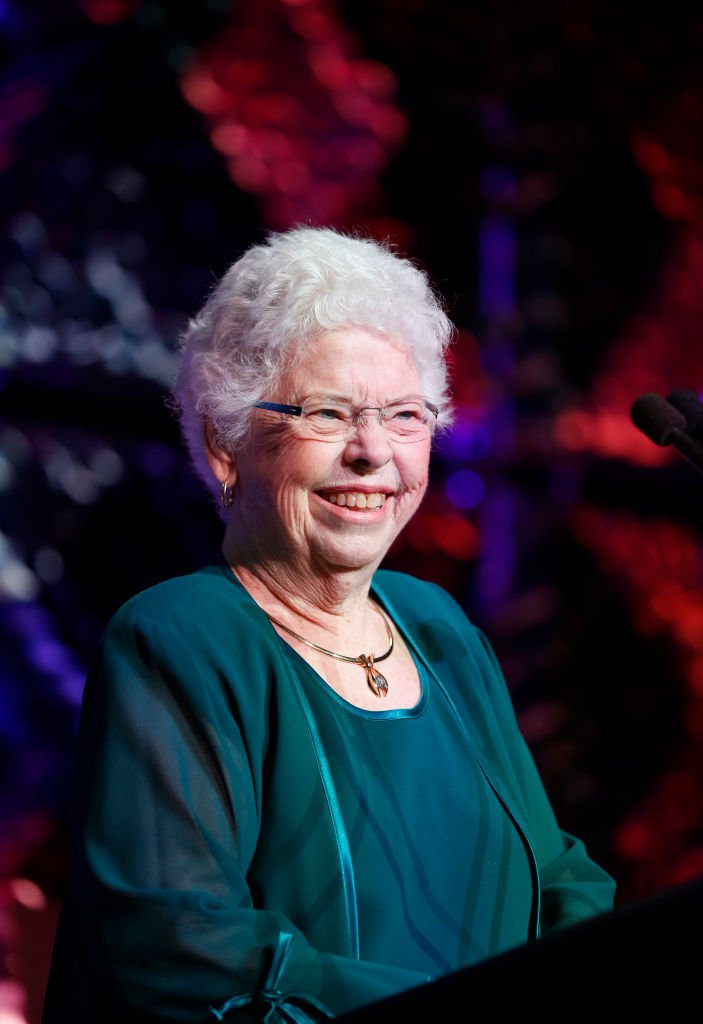 Joanne Rogers speaking at UNICEF's Children's Champion Award Dinner in Boston, June, 2017. | Photo: Getty Images.
Joanne and Fred's love story began in 1948 when a smitten Fred transferred from Dartmouth College, where the pair studied music together. Being a year ahead of him, Joanna graduated in 1951 and moved 200 miles away.
Fred went on to date other ladies, but the pair could find their way back to each other. He sent her a letter in April 1952, and the deal was sealed that July.
In her later years, Joanna appeared in "Won't You Be My Neighbor?" a 2018 documentary detailing intimate moments about her life spent with Fred.
One of those shared moments included Joanna having the courage to give her husband permission to die as he battled pancreatic cancer. She assured him she and the boys would be okay, which served as a freeing moment for them both.
Please fill in your e-mail so we can share with you our top stories!