Watch Vanessa Bryant Lip Sync to Salt N Pepa as She Spends Time with Kobe's Sister Sharia
Vanessa Bryant was seen hanging out with her sister-in-law Sharia Washington and the two women looked like they were having a lot of fun lip-syncing and playing games.
Kobe Bryant's widow Vanessa Bryant recently shared a video of herself happily lip-syncing while spending time with her late husband's sister, Sharia Washington.
In the clip shared to her Instagram, Vanessa donned a grey sweatshirt while wearing her brunette hair in a stylish side part. She opted to show off her natural beauty and had no makeup.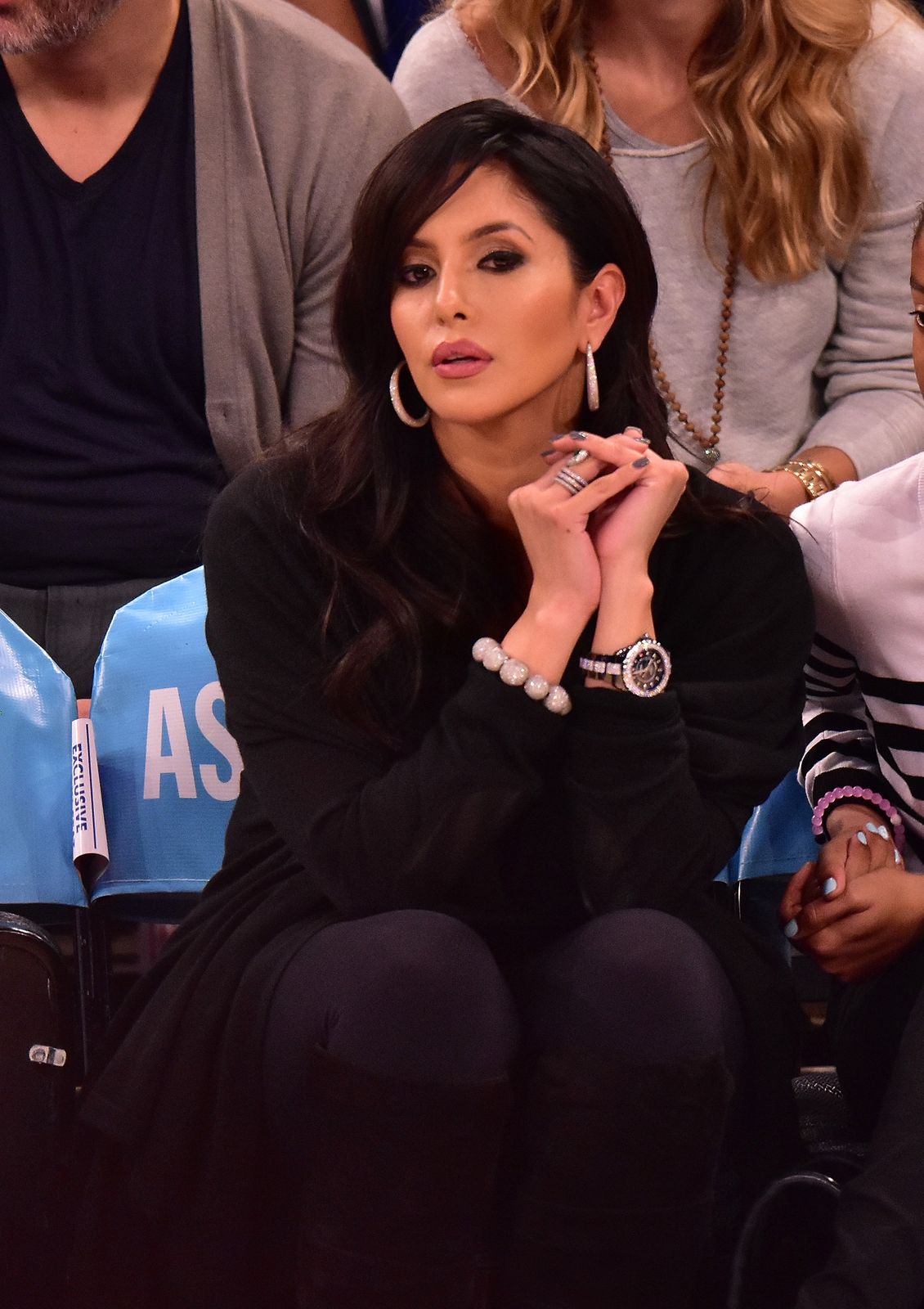 Sitting next to Vanessa was Washington, who wore a blue shirt and rocked a shoulder-length center part hairstyle. She also appeared in the video bare-faced.
The clip saw Vanessa grooving and lip-syncing to a song by the popular female music group Salt 'N Pepa. The mom of four happily sang along while Washington mostly looked on. Captioning the video, she wrote:
"Salt n Pepa shenanigans. We couldn't stop laughing. ?(yes, I was singing out loud). Laughter is the best medicine."
Vanessa continued her caption by admitting that she had been having a rough time. She thanked Washington for flying in, adding that hanging out with her was exactly what she needed.
Though Vanessa left her comments section disabled, fans and followers still showed love for the clip. The video has garnered over 290,000 likes and nearly 1.5 million views.
Vanessa's new videos come only a few days after she proudly revealed her oldest daughter Natalia's top college choices.
In a separate post, Vanessa shared a clip of herself and Washington doing the "put a finger down" challenge, an exciting game popular on TikTok. 
The video saw them putting their fingers down if they remembered or had done some things mentioned. Being an oldies edition, Washington had most of her fingers down by the end of the clip captioned:
"Old head ? with my sis @shariawash. ?♥️"
Just like the previous video, this post garnered several likes and views. So far, the clip has racked up over a million views and over 200,000 likes.
Vanessa's new videos come only a few days after she proudly revealed her oldest daughter Natalia's top college choices, in another Instagram post.
The mom of four revealed that New York University is one of Natalia's top schools while adding that she would do her best to keep the teenager in California just like she kept Kobe.
A few days before that, Vanessa paid tribute to her late husband in a post where she expressed her love for the NBA star and their daughter Gianna.
Kobe and Gianna died in a January 2020 helicopter crash which claimed seven other lives. While it has indeed been a painful ordeal, Vanessa has continued to look forward while making new memories with all those who love her.