Rihanna & Artist Lorna Simpson Celebrate Modern-Day Beauty with This Front Cover for Essence
Barbadian singer and businesswoman Rihanna and celebrated artist Lorna Simpson both featured on the cover of Essence magazine's January/February 2021 issue.
The cover page of Essence magazine's first issue for 2021 is all about a beautiful collaboration between singer and Fenty owner, Rihanna, and renowned artist, Lorna Simpson.
For the issue, both women came together to interpret modern-day beauty, giving birth to "Of Earth & Sky," a series of original photographic collages and a 12-page portfolio.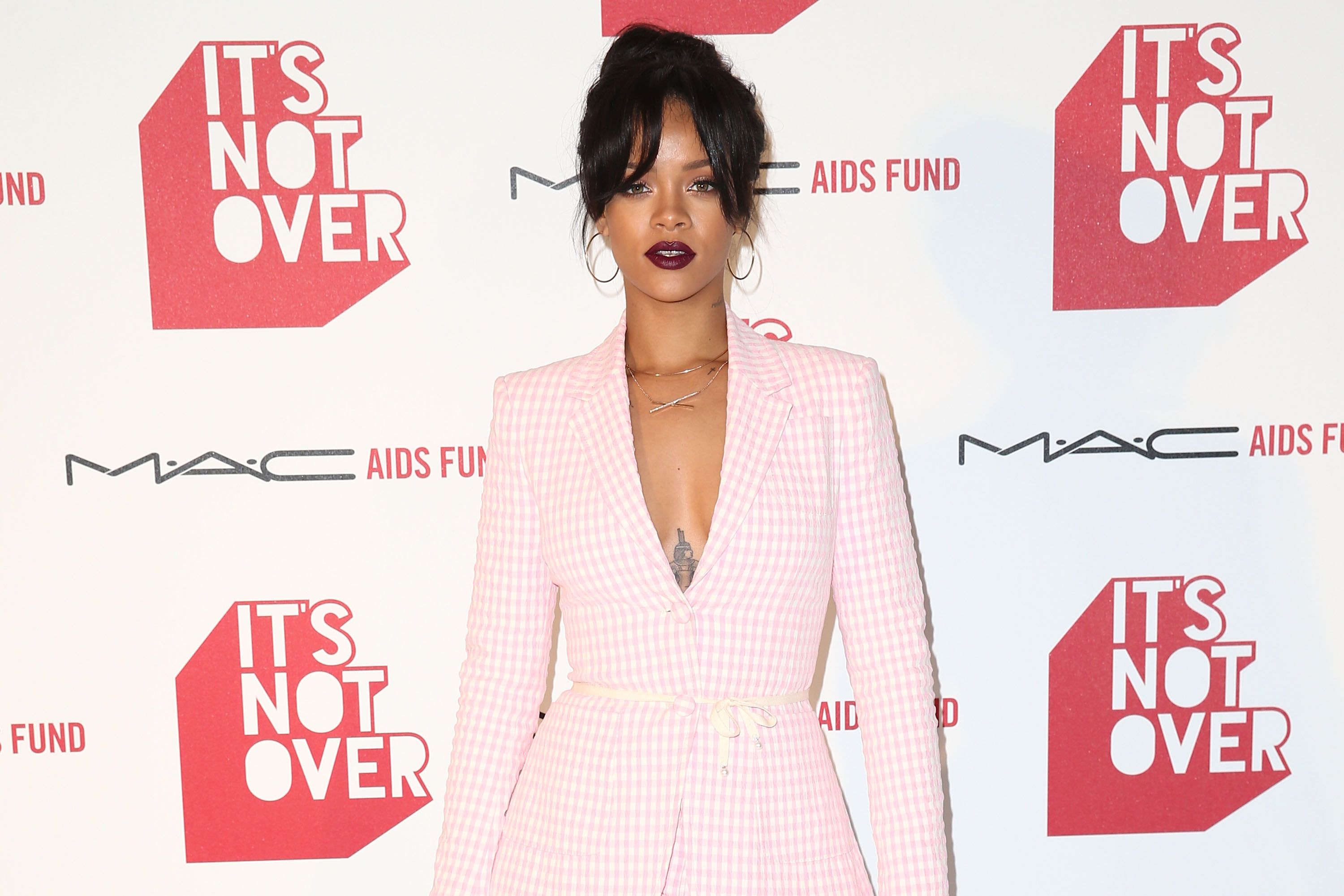 During the cover interview, Rihanna described Simpson as a legend, a description befitting of the celebrated artist, whose career has spanned three decades.
Rihanna was initially trepidatious about working with Simpson, an idea conceived with Jahleel Weaver, her creative director. The singer did not think she could get to the artist. 
However, the "Work" crooner said she likes reaching for the stars and challenging herself. Meanwhile, Simpson had nothing but praise for Rihanna and said it was incredible to work with her.
The singer's stylish look in that post added to her collection of fashionable moments through the years...
She said it was an amazing opportunity for an artist like herself who can deliver unusual images of popular and recognizable personalities. Rihanna could not agree more with Simpson's words.
She further described their working relationship as magical and a natural trifecta. The 32-year-old singer shared an image of the cover page on Instagram and mentioned everyone who contributed to it in the caption to the post.
The Essence cover appearance marks another accomplishment for Rihanna, who has been busy since the turn of the year. She recently modeled her new Savage X Fenty Valentine's Day lingerie in a sexy collage-style campaign.
In the photoshoot for the new collection, she combined latex and mesh with antique diamond and ruby jewels that cost more than two million dollars.
On New Year's Day, the singer shared a picture that showed her posing in a metallic swimsuit, gold wrap skirt, and lace-up gladiator heels as she revealed that her resolution for the year is to apply pressure.
The singer's stylish look in that post added to her collection of fashionable moments through the years since she emerged in 2005 with her debut single, "Pon de Replay."
Rihanna has followed up that single with many multiple hits and is sure to go down in history as one of the most successful female musicians to grace the scene.