See Barack Obama's Adorable Tribute to Michelle as He Celebrates Her 57th Birthday
Former First Lady Michelle Obama celebrated her birthday over the weekend with a sweet message from her husband. The post included a lovely throwback image of Michelle when she was much younger.
Former President Barack Obama, 59, and his wife, former First Lady Michelle Obama, got married on October 3, 1992. The couple is parents to two young daughters Malia, 22, and Sasha, 19.
On Sunday, January 17, 2021, Michelle celebrated her 57th birthday. Her husband made sure to honor the day by taking social media with a heartfelt tribute to his wife.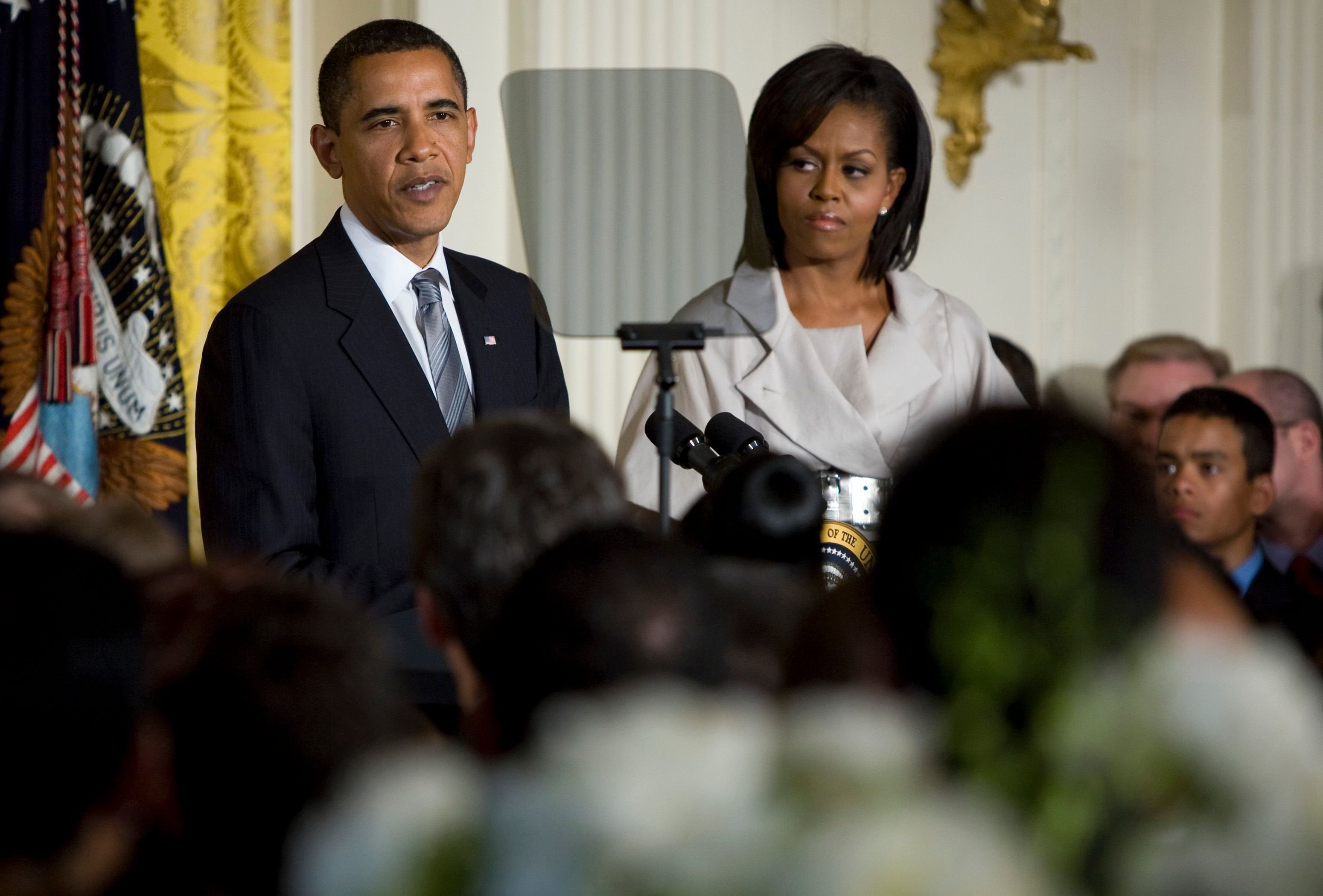 Taking to Twitter and Instagram, Obama celebrated his wife's birthday by sharing a throwback photo of her. In the image, the former first lady was seen posing alone by a fern tree.
She appeared to be makeup-free and much younger in the picture. Michelle appeared casual, wearing a yellow vest and chunky gold hoop earrings as she looked straight at the camera.

In the post's caption, Obama began his post by wishing his "love," best friend, and partner a happy birthday. He went on to share how special his wife was to him, writing:
"Every moment with you is a blessing. Love you, Miche."
Fans of the Obamas couldn't help but send their own birthday messages to the former first lady. One of Barack's follower also commented on the post showing what Michelle meant to them by adding:
"Happy birthday to the greatest First Lady in American history…"
Michelle responded to the birthday messages with a post of her own on her social media accounts. Sharing a black-and-white photo of herself with her hair hanging loose, she thanked everyone for their birthday messages.
The Obamas got all cozied up to take four adorable photobooth pictures together to mark the day.
The former first lady also noted how difficult the past year had been and revealed she hoped everyone was taking care of themselves. She concluded her post by urging people to find happiness in the smallest moments.
The former president celebrated his wife's birthday last year with a couple of stunning black-and-white images. The couple got all cozied up to take four adorable photobooth pictures together to mark the day.
Another big milestone The Obamas recently celebrated was their 28th wedding anniversary last October. The couple marked the day by sending personalized messages on social media to each other.