'Today' Co-host Savannah Guthrie Looks Radiant Wearing Cute Matching Masks with Daughter Vale
"Today" co-host Savannah Guthrie is twinning with her daughter Vale in her latest Instagram snap. The TV personality recently celebrated a quiet 49th birthday celebration earlier this month.
Broadcast journalist Savannah Guthrie wore matching pink and red face masks with her daughter Vale, 6, as shared in an adorable photo on her social media page. 
The mom and daughter duo's blonde tresses can be seen peeking through their black and pink beanies as they kept warm in the cold weather.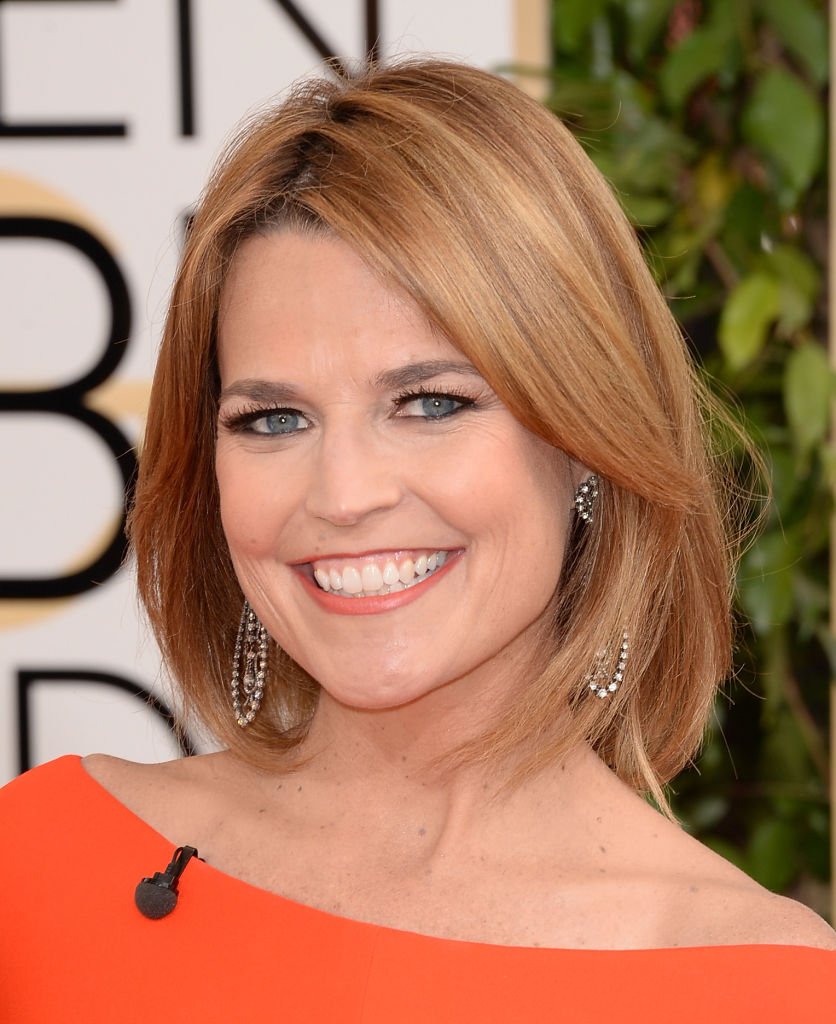 Guthrie is glowing as the two drop their face masks momentarily to reveal wide smiles for the camera. Clearly, the TV personality prioritizes keeping her family and others around her safe amidst the COVID-19 pandemic. 
Vale has amassed quite the fan base, judging by the positive comments under Guthrie's comments, which in itself was super cute, as she wrote in her caption: 
"Now you see us —> now you don't. Loving up on my little." 
Just 3 weeks ago, the wife and mom of two celebrated a quiet 49th birthday with her husband, Michael Feldman, their son, Charles, 4, and of course Vale. 
Felman delivered a sweet message complimenting his wife's mothering skills. Guthrie shared the moment she blew out her candles on her birthday cake. 
Guthrie was glad she waited 'til her 30s to have children. 
Guthrie has previously shared with fans all the different traits that attracted her to Feldman. These include Feldman being a good-natured person who expresses to strangers. Guthrie was thrilled to have him be a role model to their son and daughter. 
In addition to that, the founder and managing director of the consulting agency, "The Glover Park Group," impressed Guthrie with his ability to be handy, as she revealed last April:
 "I thought, 'Wow, here's a sophisticated guy who grew up in the city but who can actually do things.'"
The couple (who have been together 11 years) met at Feldman's birthday in 2008 and began dating following Guthrie's divorce from her first husband, March Orchard. 
Having initially desired to become a mom in her 20s, Guthrie was glad she waited till her 30s to do so, saying she was better able to prioritize motherhood on account of having a good head on the shoulders.
The NBC star seems to have struck a good balance between her demanding work and being an active mom, as she shared Instagram snaps that included the time they spent playing in the snow earlier this month.  
Guthrie and Feldman also credited each other for being a great tag-team when it came to developing new schedules that accommodated Vale and Charles' online school activities throughout the pandemic.