See Serena Williams' Daughter's Precious Smile as She Watches Shakira Dance with Doll Qai Qai
In an adorable clip shared by her father, Serena Williams' daughter Olympia was full of joy as she watched music icon Shakira dance with doll Qai Qai.
Serena Williams' daughter Olympia is fast becoming a star in her own right even at three-years-old. Her doll Qai Qai is also becoming quite a sensation.
Qai Qai is pulling as much weight as Barbie and boasts a massive following on social media. On Twitter, it has 25k followers and an impressive 220k followers on Instagram.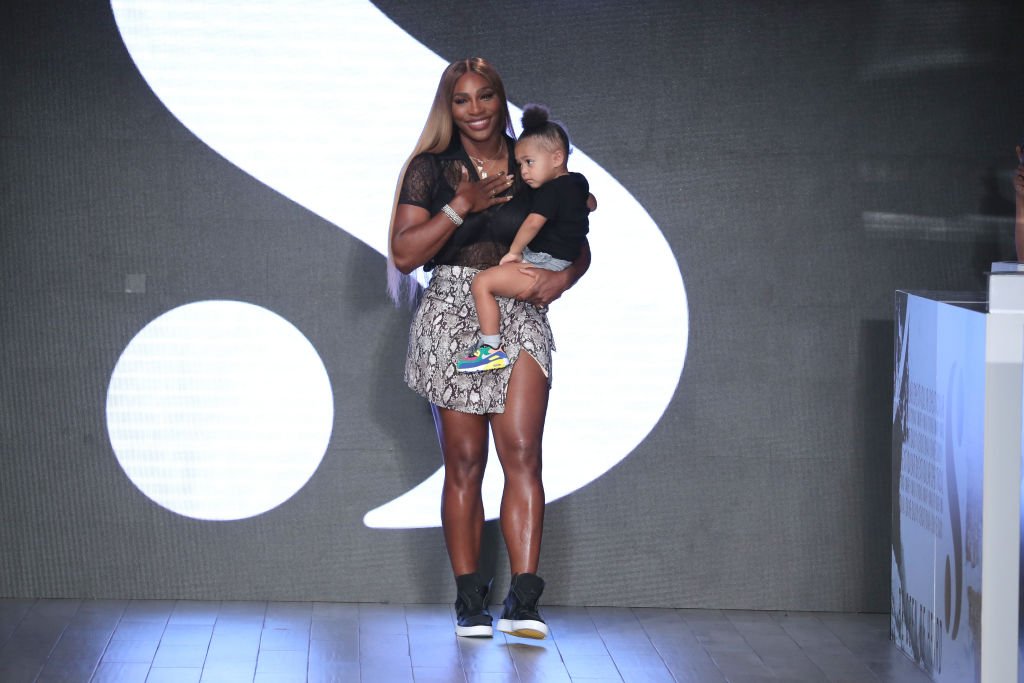 Olympia's joy knew no bounds when she saw a video a fan put together of Shakira dancing side by side with Qai Qai in her new music video "Girl Like Me."
In the video which her father Alexis Ohanian shared on his Instagram page, Olympia's face beamed with excitement as she watched her precious doll dance alongside Shakira. Alexis captioned the post:
"Not sure if @olympiaohanian fully understands the @realqaiqai phenomenon, but she sure does love the dance videos. Thanks, @shakira..."
With over four hundred thousand views and more than a thousand comments, the post became a massive hit amongst fans who dropped sweet words for the little girl.
A fan commented that Olympia looked cute with her warm smile, while a second remarked that the little girl was sure having fun with the clip.
The cute little girl seems to be following in the footsteps of her famous mom.
Shakira earlier on had reacted sweetly to the clip of her dancing alongside the doll and said that she was a massive fan of Olympia's Qai Qai doll.
Qai Qai was born out of Williams' desire to get her daughter a Black doll to play with, and in 2018, the first pictures of the doll were released. As of 2020, the beauty is reportedly on sale on Amazon.
Williams revealed that the toy started as an inside joke, but she is thrilled that it has become the beginning of a new story of toys and is glad her daughter is at the center of it.
In Olympia, the Grand Slam winner has found a mini version of herself and the cute little girl seems to be following in the footsteps of her famous mom.
The duo also seems to bond by stepping out together in similar outfits. In one of their moments together, the three-year-old looked sweet in a pink outfit and matching pom-poms.
Williams and her husband welcomed Olympia in 2017, and, since then, have not stopped showering her with all the love and attention they can muster up. For Williams, Olympia is the best thing to happen to her.