Check Out Chris Brown's Mom Joyce Hawkins' Toned Figure as She Poses in a Green Bikini (Photo)
Joyce Hawkins, Chris Brown's mother, recently showed off her perfectly toned figure in a stunning green swimsuit. The gorgeous vacation photo was posted on her Instagram feed.
The beautiful, fashion-forward mother of singer and rapper Chris Brown has certainly made it clear that time and age will not serve as a limiting factor where it concerns her spreading her youthful wings.
In the most recent post on her Instagram feed, Joyce Hawkins once again did her thing when she showed off her trim age-defying figure in hot swimwear as she enjoyed a relaxing time during a tropical getaway.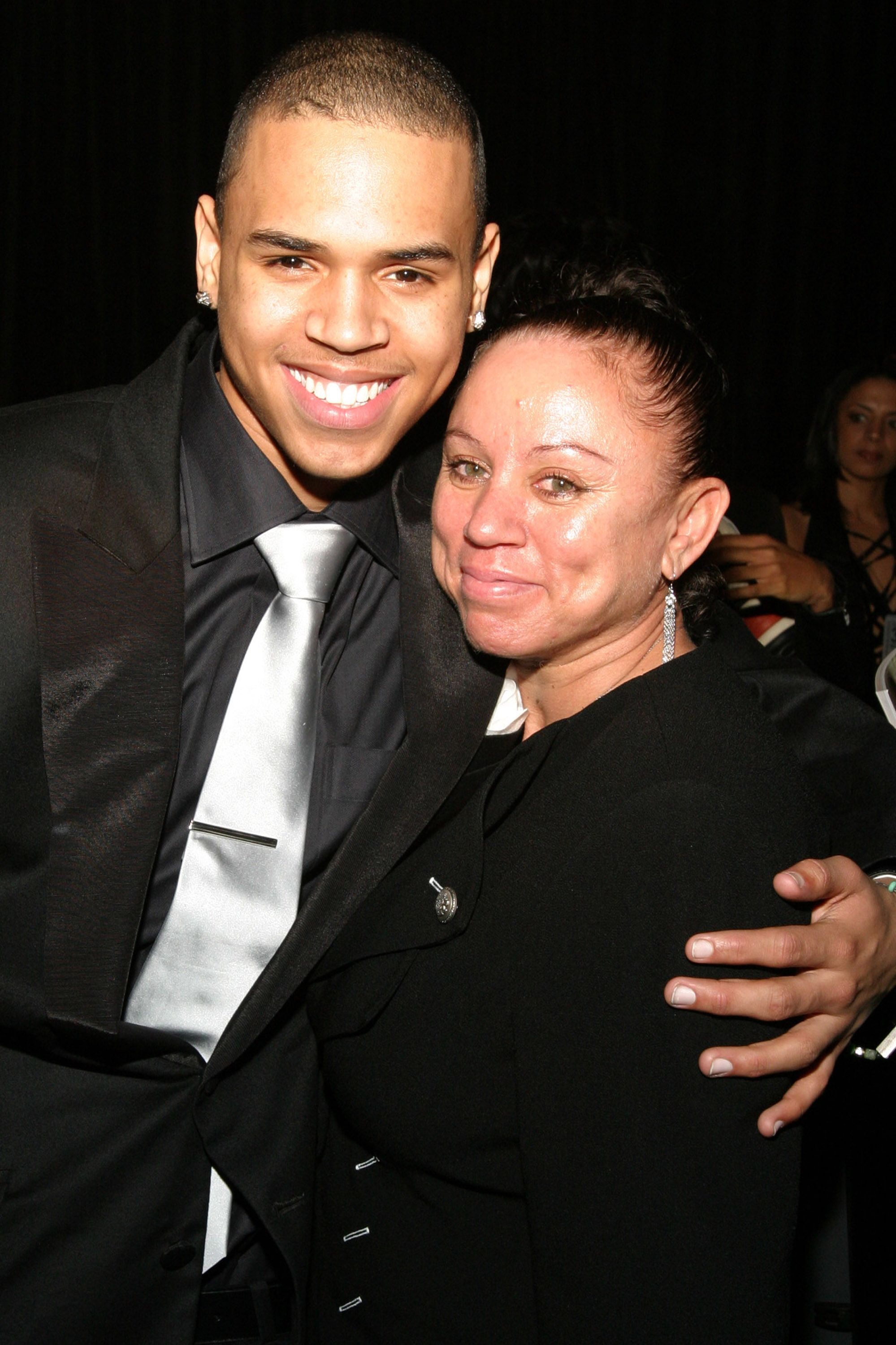 In the adorable image, Hawkins was clad in a gorgeous striped green swimsuit that perfectly hugged her mouth-watering curves. She had her hair styled into a sweeping ponytail and stood barefoot by the edge of a balcony.
The great blue sea served as a perfect backdrop for the shot, and she had one leg angled up as she posed while she leaned against a wooden post. It was taken during her vacation to Bali, and she has never looked better. 
This is also not the first time Hawkins is proving to still be young at heart despite being over fifty. Last September, she left fans stunned when a hot selfie of her quickly made the rounds.
Tongues could not stop rolling as fans remained shocked at how youthful she looked in the shot. In the image, she was seen gazing into the camera with intense eyes while her luscious brown hair framed her face and fell to her shoulders in glorious waves.
Hawkins devoted her time to being part of their growing process and made sure to be the best grandmother.
Hawkins is, however, not the only celebrity mother seemingly aging backward. Actress Taraji P. Henson is a perfect example of ageless Hollywood queens with her trim figure and a remarkable sense of style.
Another glam diva that falls under this category is "Red Table Talk" host Adrienne Banfield-Norris who once showed off her rock-hard abs in an Instagram shot. 52-year-old model Nicole Murphy has also proved to be a glam mama over the years. 
Besides being among the hottest Hollywood mothers, Hawkins has also proved to be a devoted parent to her son. Channeling all her energy into raising him, it is no surprise that they share a close bond.
Though Brown had a rather rocky career in the music industry with his scandals and jail time, she never left his side and made sure to support him through every ordeal. 
Also, when the singer welcomed his two children, Royalty and Aeko, Hawkins devoted her time to being part of their growing process and made sure to be the best grandmother to the adorable pair.
It is clear that they all share a close-knit bond as several wholesome posts from sweet moments they share never fail to make the rounds.
During the quarantine last year, she was seen enjoying a pleasant time with Royalty as they helped themselves to glasses of orange juice. 
Hawkins was also seen gushing over baby Aeko a few months after he was born in a heartwarming Instagram photo. With many more posts in the months to come, the proud grandmother has, no doubt, proved to be one happy family woman.