'Think like a Man' Star' Michael Ealy's Wife Posts Photo of Him with Their Handsome Son Elijah
Hollywood's Michael Ealy and his family looked gorgeous in a new photo his wife Khatira shared in her media update while reminiscing on parenthood. 
Michael Ealy, his wife Khatira Rafiqzada, and their son, Elijah, pulled at fans' heartstrings in a new photo shared on Rafiqzada's Instagram. Her post was a throwback to when she and her spouse had only one kid.
In the image, the trio seemed to be outdoors as they rocked protective clothes and looked radiant. Ealy donned a dark green puffer jacket and a white head warmer.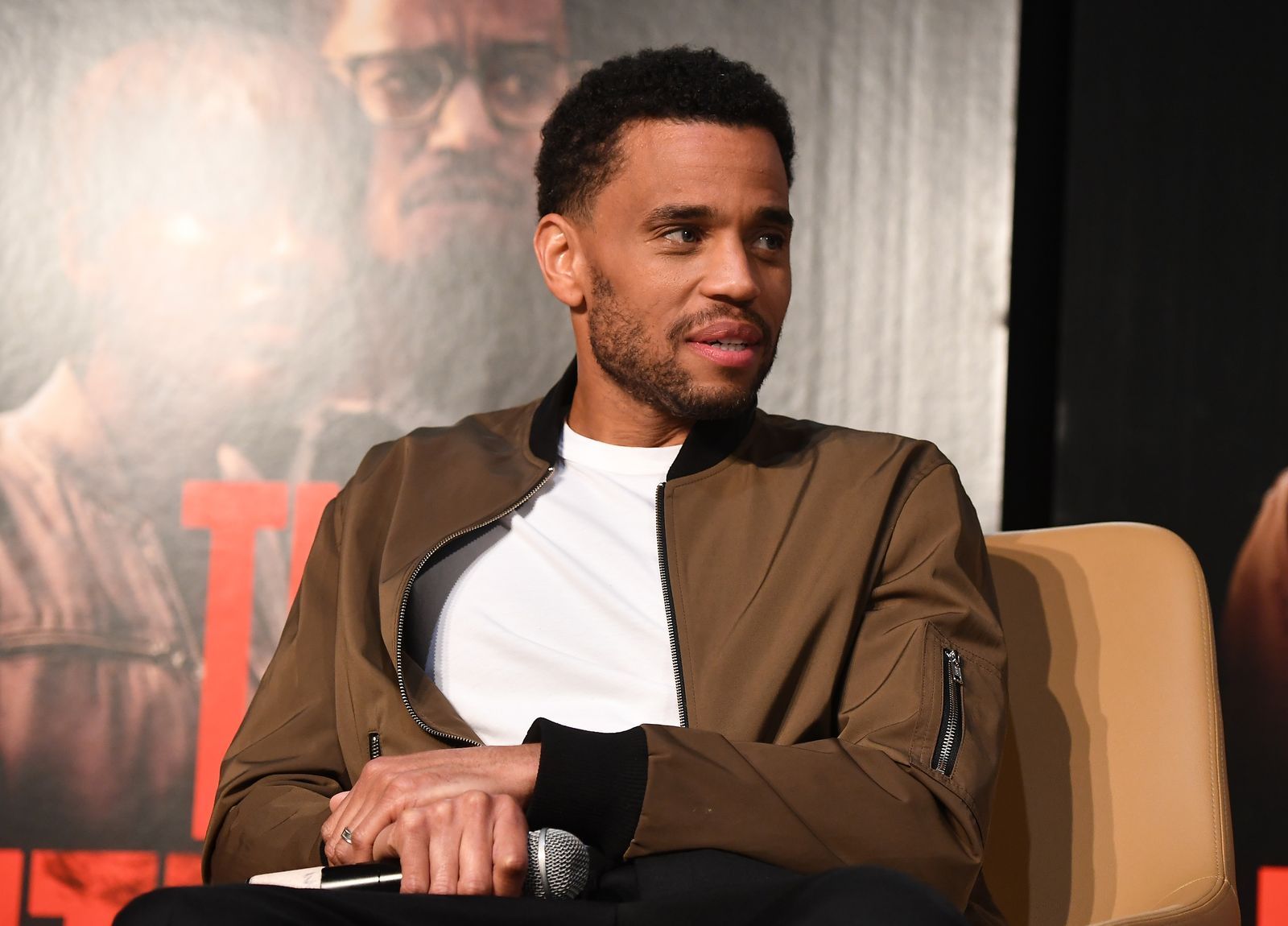 His wife matched his outfit with her jacket and a black head warmer. Little Elijah rocked a miniature jean jacket and a head warmer over his curly tresses. The little boy was the highlight as he flaunted a big smile. Rafiqzada captioned her post:
"#FBF when there[were] only 3 of us. How are the parents with one child hanging in?... you are your child's best friend right now…" 
Over the years, fans have come to recognize "Think Like a Man," star Ealy as the type of star who keeps his private life under wraps. For a long time, many were curious about the romantic aspect of his life, thinking he was single.
For Ealy, the best part of being a parent are those moments that are not caught on camera or recorded.
However, there were rumors in 2012 stating that the "The Perfect Guy" actor married his longtime girlfriend, Rafiqzada. The pair were said to have dated for four years.
In a candid 2014 interview, Ealy, 47, opened up about his family and how he managed to keep things private. The star made it known that it was not a difficult feat as he was not the type to put all his life on social media.
The 47-year-old noted that even while he was in high school, his privacy level stayed the same because he learned a long time ago that keeping things to himself helped a lot. 
With his family, Ealy keeps the same privacy policy and rarely posts images of his kids. One time when he did, many fans were in awe. At the time, the "About Last Night" actor just welcomed his second child.
The baby girl, who was born in 2017, joined her big brother Elijah, born in 2012. Once speaking about fatherhood, Ealy noted that he did not understand the need to announce his children's birth.
For Ealy, the best part of being a parent are those moments that are not caught on camera or recorded. These are the little milestones that kids attain every day. 
While he keeps thriving in the movie industry, the seasoned actor gives his wife credit for her understanding nature. The "Barbershop" actor shared that he loves how level-headed his wife can get regarding his steamy sex scenes on TV.