Brandy's Only Daughter Sy'rai Is a Carbon Copy of Her Mom Showing Her Tongue & Braids in a Pic
Brandy Norwood's musically gifted daughter, Sy'rai, recently shared an Instagram story with full makeup and braided hair.
Brandy Norwood's only daughter, Sy'rai, is following her mom's footsteps as a singer and, in 2020, released a single, "At Your Best," produced by Norwood's nephew, Aaron Smith.
The proud mom was in full support of her daughter's journey in the music industry as Sy'rai inherited Norwood's talents. However, it is not only her mother's powerful vocals that she inherited but also Norwood's beauty.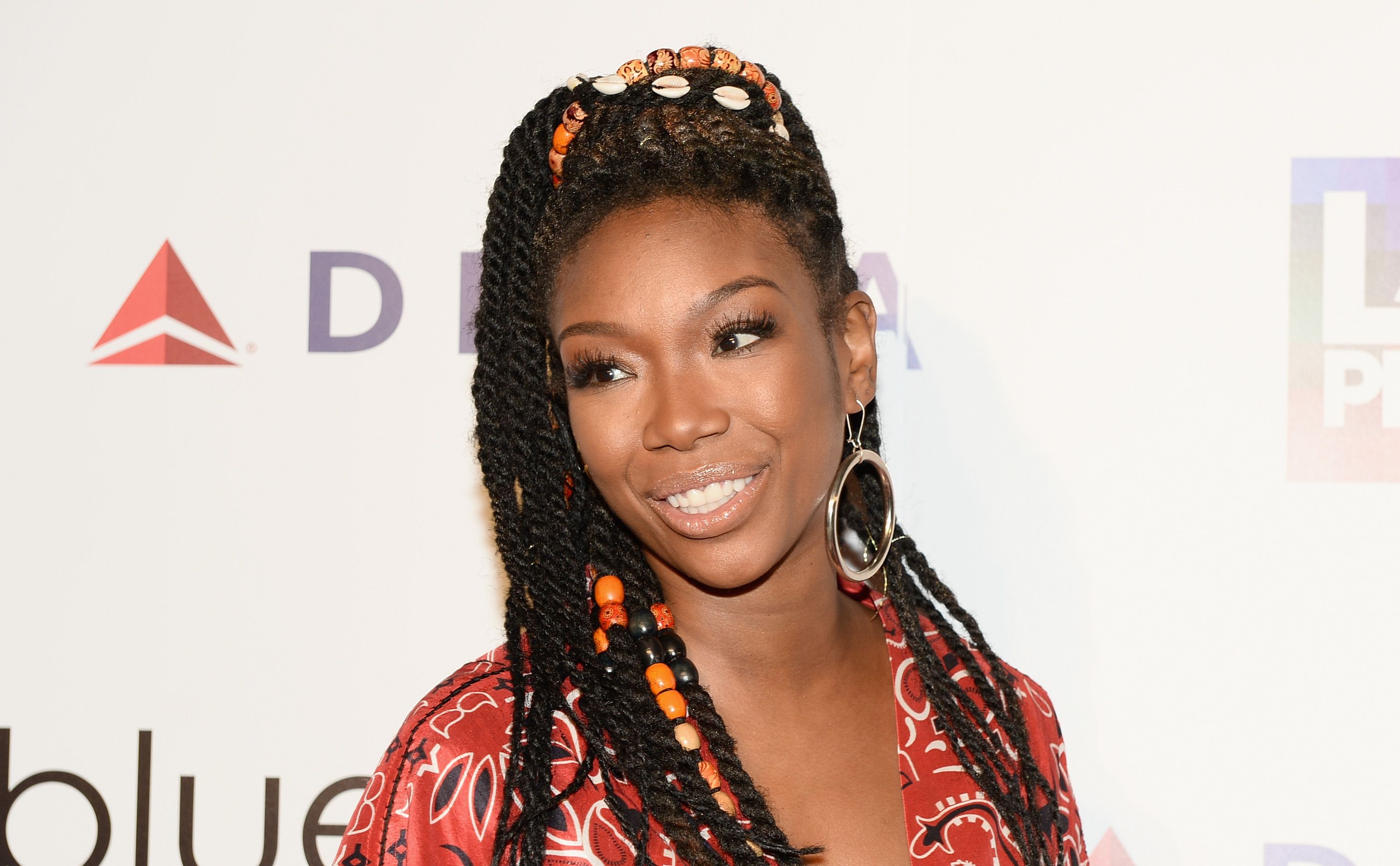 Sy'rai recently showed her fans and followers how strong her resemblance is to the "I Wanna Be Down" singer through an Instagram story.
In the snap, the budding artist looked all glammed up with full makeup and long lash extensions while flaunting her braided hair and posing with her tongue out.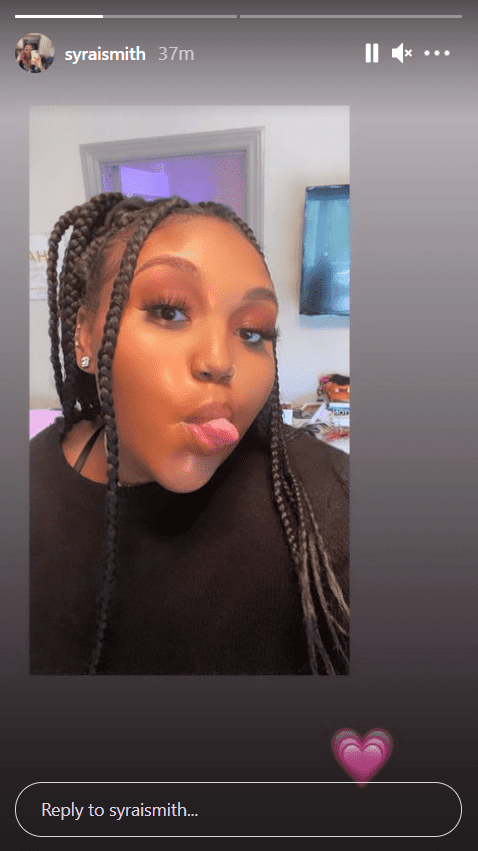 Sy'rai previously had the opportunity to duet with her mom in Norwood's comeback album, "B7," released eight years after her last. The duo collaborated on the track "High Heels," showing the 18-year-old's full potential at becoming a star.
She quickly became a crowd favorite and released her second album, "Never Say Never," soon after.
Although the Grammy Award-winning artist has listened to her daughter sing several times, her "High Heels" song was the first time they worked together. She shared:
"I'm just so proud to be her mom. Just beautiful to see her grow into this beautiful musician, this young artist that's coming into her own. I just want her to be herself."
"B7" is a special album for many reasons. Apart from it being her first album in nearly a decade and the first time the "Moesha" star collaborated with her daughter, it is also the only album she produced and co-wrote.
According to the singer, the album was her way of receiving therapy and healing from the past. "It felt different than anything I had ever done, and it's something that I felt like I needed to do," she said.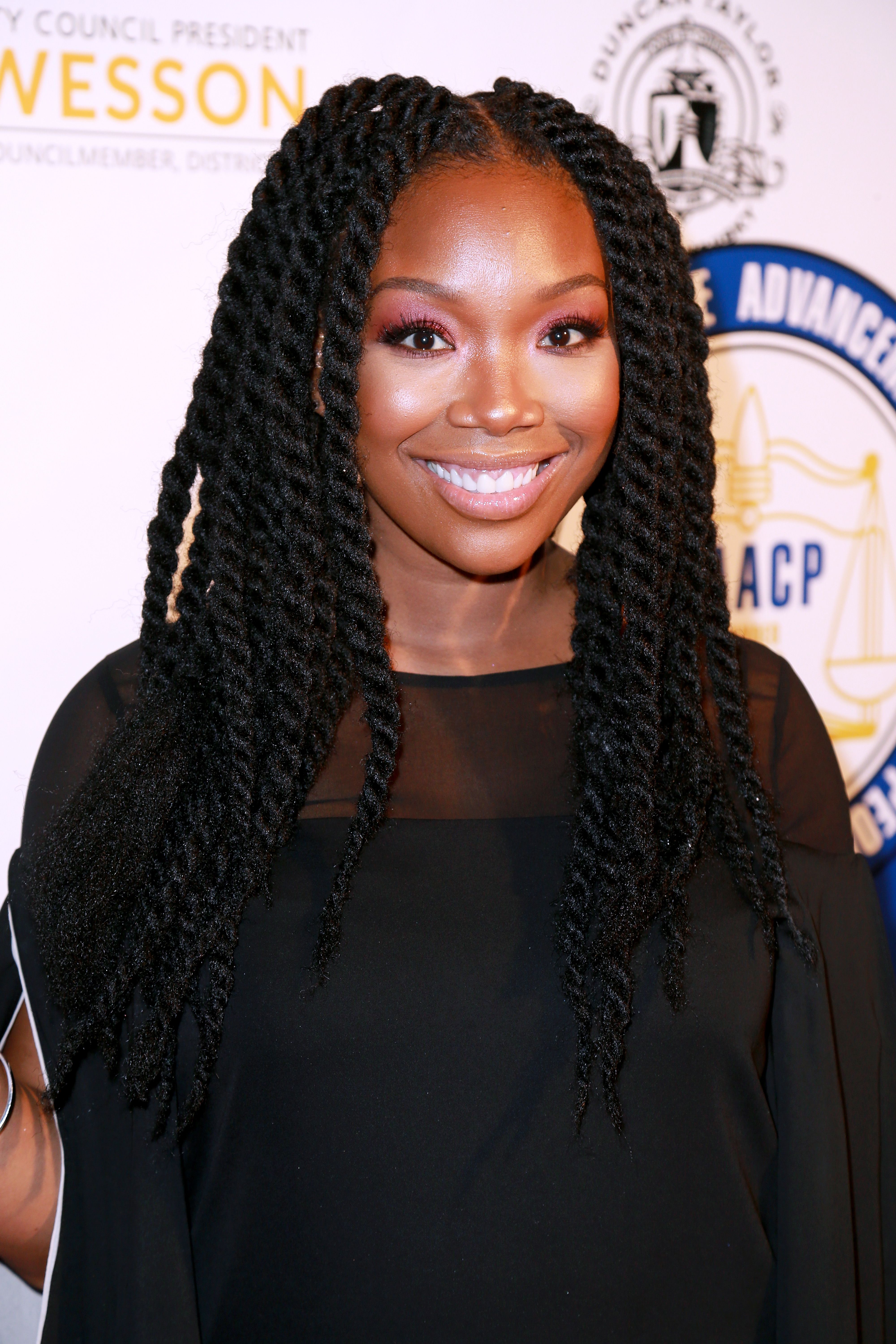 Brandy began her music career at 15, releasing her first album, "Brandy," in 1994. She quickly became a crowd favorite and released her second album, "Never Say Never," soon after.
As her fame grew, Brandy joined the film and television industry to star in the sitcom "Moesha" as the titular character for six seasons.