Diddy's Ex Cassie Puts Her Growing Baby Bump on Display in a White Jumper for a Maternity Shoot
Diddy's ex Cassie Ventura looked happy as she exuded a heavenly pregnancy glow in a recent photo from her maternity shoot. Check out the stunning post!
Diddy's ex Cassie Ventura is glowing, thanks to her bun in the oven. The singer recently shared a stunning snap from her maternity shoot where she looks like a dream. 
Taking to Instagram, Cassie shared the photo where she lay on a plush couch. She donned a white jumper while tenderly cradling her baby bump with her manicured hands.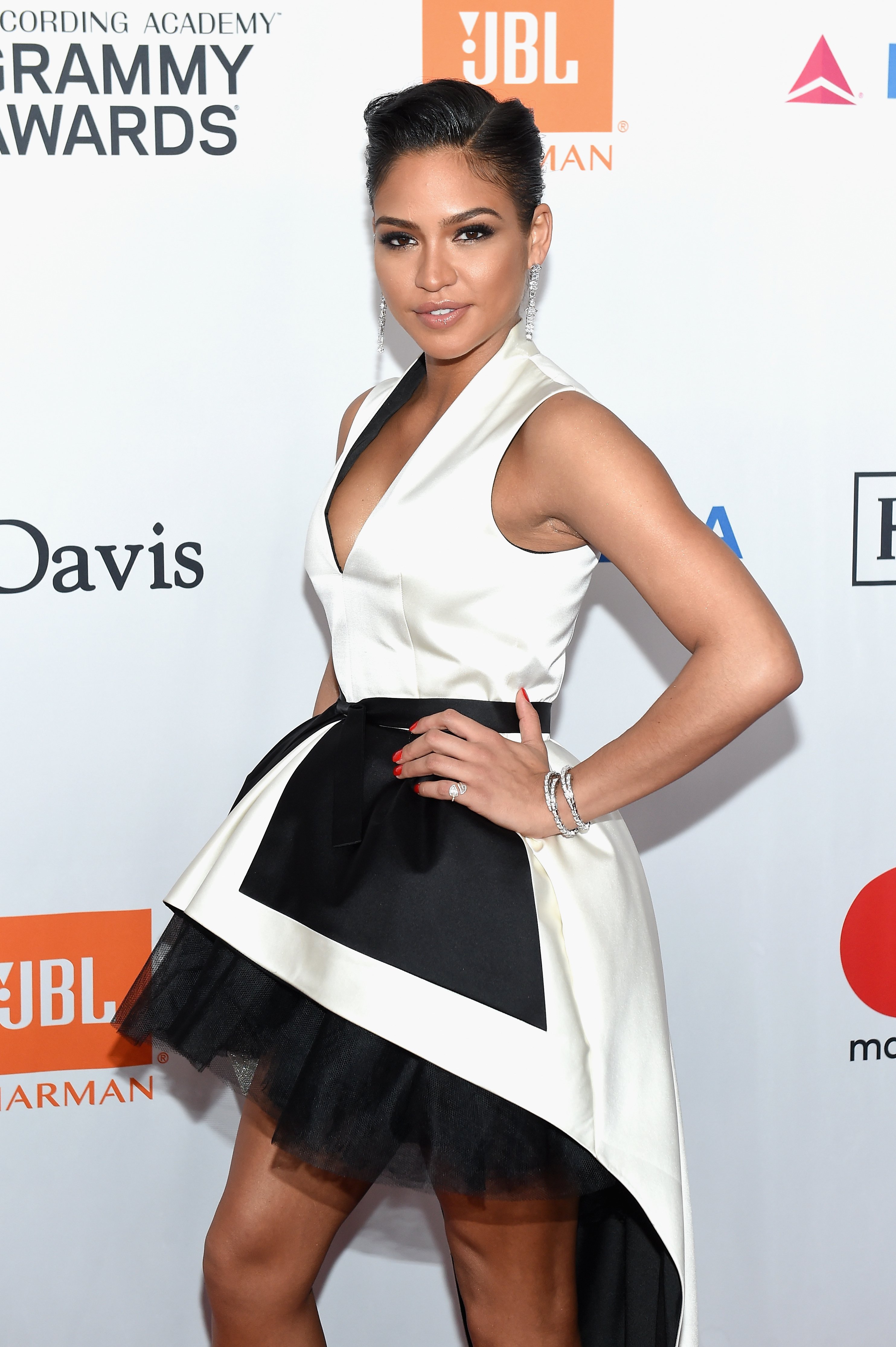 The singer smiled ear to ear as she looked away from the camera for a candid shot. Her dark hair looked a little disheveled. As always, her makeup was on fleek. 
The beautiful picture was snapped by photographer Ashley Barrett. Cassie's fans were ecstatic to see the expecting mom's precious smile and took to the comments section to show their love. 
"Happiness looks so good on my boo boo, so beautiful. You deserve it girl," one of the fans wrote. Other fans opined that Cassie looks happy because her man loves her to the moon and back. 
Cassie loves that her daughter Frankie is going to have a sibling so close in age.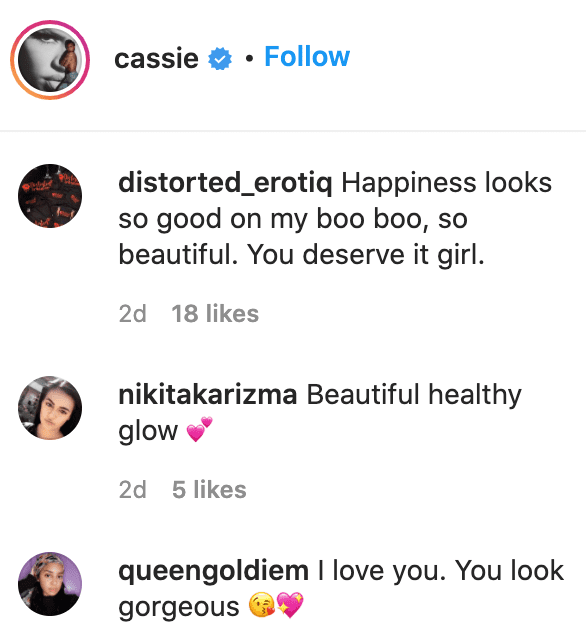 Cassie is excited to welcome a new baby, but the pregnancy was not planned. According to her, she and her husband Alex Fine were not even thinking about having another baby any time soon. 
The singer welcomed her first child on December 6, 2019. With the new baby on the way, she feels like she has been pregnant for nearly three years! 
In an interview, the 34-year-old revealed there was a four or five-month window between the two pregnancies. She recalled how she was drinking wine and then went back to being pregnant. 
Cassie was casually talking to her doctor about birth control before the pandemic, but after the stay-at-home order came into effect, she did not feel like stepping out of the house and did not visit her doctor. 
Cassie loves that her daughter Frankie is going to have a sibling so close in age. And the timing turned out to be ideal, after all, since the singer and her husband have been used to taking care of a baby. 
After her second child's birth, however, she intends to get her body back and give it some rest before even thinking about having another one. Unless it turns out to be unplanned, of course!