L&HH's Rah Ali Shows Her Daughter Rocking a Burberry Outfit & Diamond Necklace from Nicki Minaj
"Love & Hip Hop: New York" star Rah Ali treated her fans to a heavy dose of cuteness with a video of her baby girl napping in her seat while wearing a sparkly "Queen" chain gifted by Nicki Minaj. 
Nicki Minaj recently sent a beautiful bling-bling over to her pal Rah Ali. The "Love & Hip Hop: New York" star wasted no time to show it off to her fans in a cute way on Instagram. 
In her post, Ali shared a video of her baby daughter Anaiá napping in her seat while wearing the icy "Queen" chain around her neck. The little munchkin looked precious in a Burberry dress with a white top.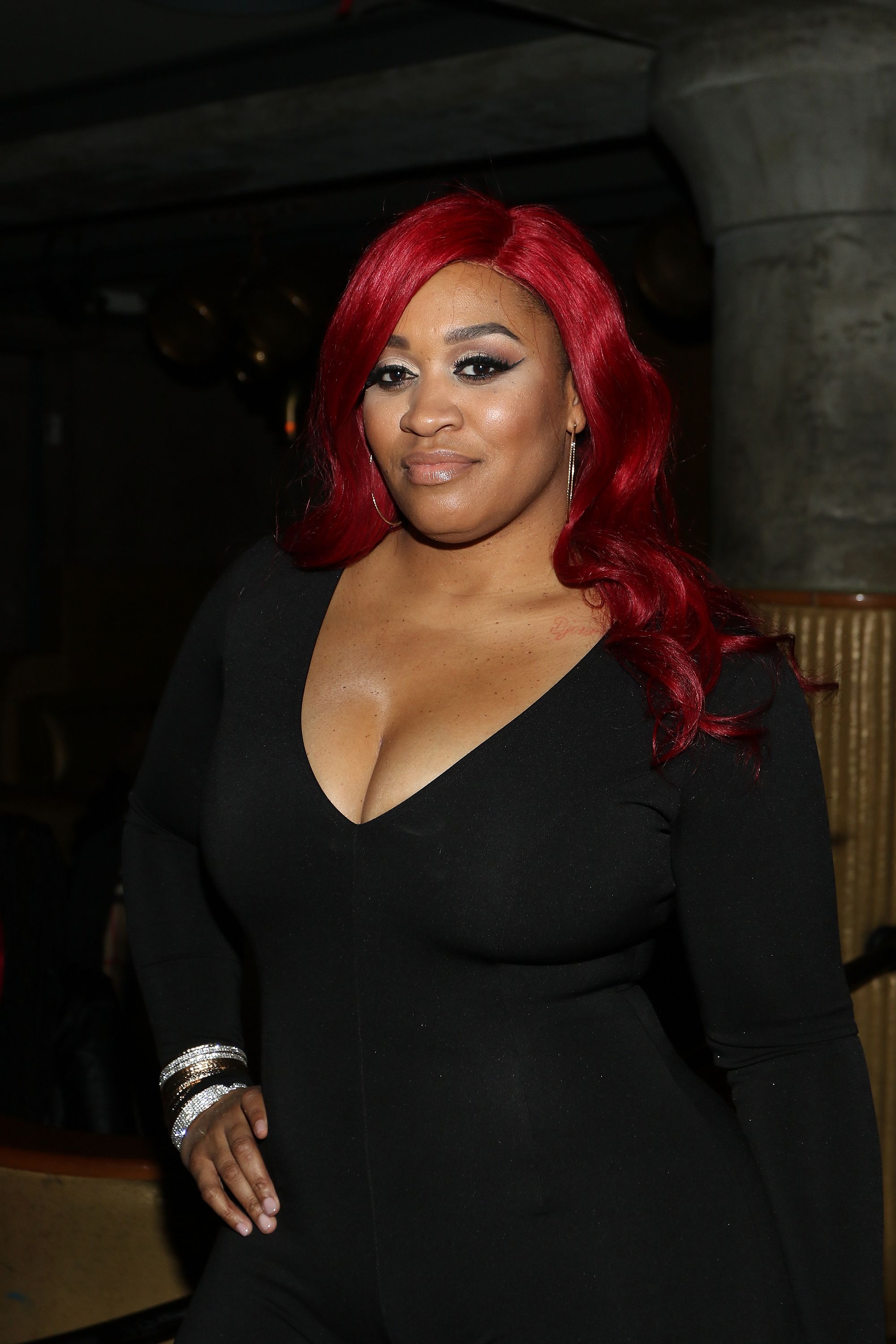 Anaiá wore a white headband with a small bow. The baby girl is growing up to be so beautiful, just like her mom. In the caption, Ali thanked Minaj for the gift. 
"This is so beautiful. Thank you so much [Nicki Minaj] for mama's custom QUEEN chain. We loveee it," she wrote. Not only Ali but her fans loved the chain as well. 
Rumor had it that Minaj and Ali were no longer friends after getting into a fight, but that does not seem to be the case. In the comments, fans talked about how the rumors were untrue. 
Losing her unborn child was the worst experience of Ali's life.
Ali welcomed her baby girl with her husband on November 11, 2020. Anaiá is the couple's first child. They gave her an Arabic name which means "protected."
The pregnancy came a little over a year after the reality star suffered a miscarriage at five months gestation. So when she found out that she was pregnant with her baby girl again, she could not believe it. 
In June 2019, Ali talked to People about the loss of her unborn daughter. She was forced into labor after her cervix opened and her water broke. It took a long time for her to bounce back from the gut-wrenching pain. 
Ali felt like she had lost her soul when she had the miscarriage. She thought the cramps she had that morning were normal side effects of pregnancy. But as the pain got worse, she called for an ambulance. 
Losing her unborn child was the worst experience of Ali's life. In the wake of the loss, women who had lived through similar experiences reached out to her and extended their support.
Ali will forever be grateful for all the love she got back then. Now, she is totally focused on being a good mother to her daughter and cannot stop doting on her.