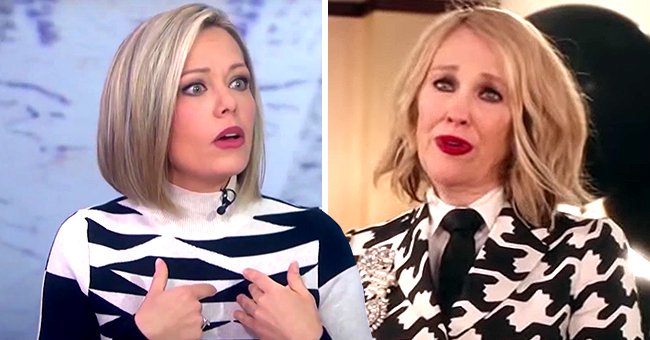 YouTube/whatzever | YouTube/jdotproductions
'Today's' Dylan Dreyer Responds after Her Outfit Is Compared to Moira Rose on 'Schitt's Creek'
In a recent post on her Twitter feed, NBC News' meteorologist Dylan Dreyer responded to a viewer who compared her outfit to Moira Rose's from the Canadian show "Schitt's Creek."
Dylan Dreyer might be a weather anchor, but she sure knows how to put her best foot forward when it comes to the world of fashion. With her appealing sense of style, she undoubtedly keeps viewers glued to the screen.
This was made clear when she rocked a gorgeous outfit during yesterday's "Today" show. She was clad in a lovely black and white turtleneck dress with long sleeves that stopped just below her knees.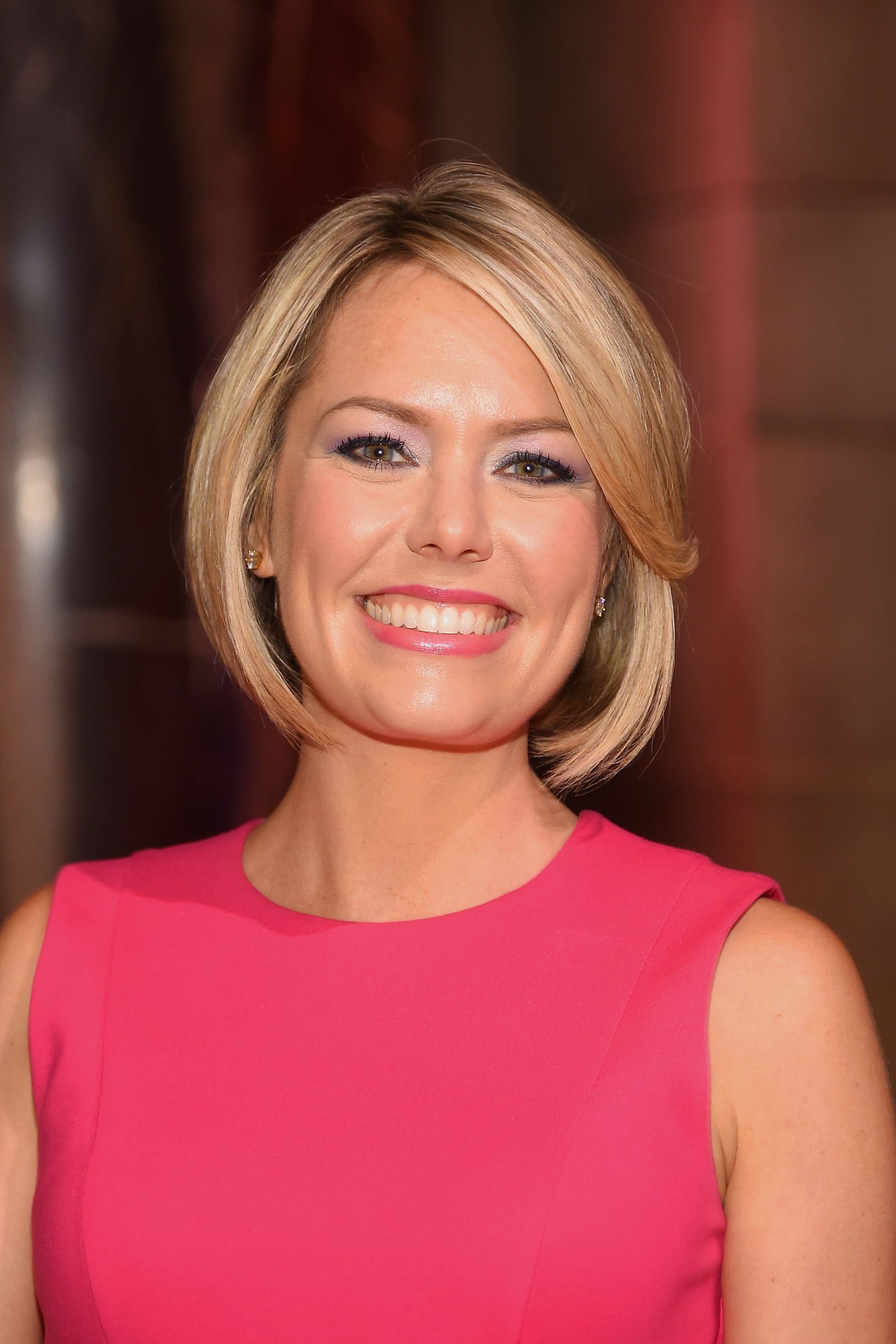 Dylan Dreyer at the 42nd Annual Gracie Awards Luncheon at Cipriani 42nd Street on June 27, 2017 in New York City | Photo: Getty Images.
It was combined with her signature cropped blonde hair and simple makeup that accentuated her features. The whole ensemble had been striking, and some fans admitted that it called to memory a character from the TV show "Schitt's Creek."
A fan revealed on Twitter that with her outfit, she perfectly channeled the character, Moira Rose. She followed this train of thought with a side by side comparison of both women, showing Dreyer's dress alongside two other similar outfits from Rose.
Seeing them together, it is no surprise viewers assumed that the television character had inspired the TV anchor's outfit. It was definitely a dress that the eccentric Rose would wear any time, any day.
Another Twitter user also agreed that the fit was a spot-on imitation of "Schitt's Creek's" main character. The tweet eventually caught Dreyer's attention, and she responded that though it had not been her intention to emulate Rose, she definitely nailed it.
Dreyer revealed that they had to postpone the baptism for months due to the pandemic, thinking that things would get better.
Also, besides the said imitation, several fans still praised the 39-year-old. An enthusiastic viewer gushed that even though she always looked good, the outfit she wore the previous day was fabulous.
However, it goes without notice that the dramatic events played out roughly two weeks after the fashionista celebrated her son Ollie's first birthday with a series of sweet Instagram posts.
She shared a wholesome video montage of one-second clips of the adorable tot. She also posted two more photos of the boy and gushed about her undying love for him.
Dreyer and her husband, Brian Fichera, welcomed the bundle of joy on January 2nd, 2020, and the proud parents were more than happy to add him to their beautiful family of three.
The couple never failed to keep their fans updated on little Ollie's growth process through the year. In more recent news, the tot was baptized last December, and the proud mother posted a family photo from the socially distanced occasion.
It was a shot of them at the church all fully dressed for the special occasion with huge smiles on their faces. Dreyer revealed that they had to postpone the baptism for months due to the pandemic, thinking that things would get better.
Since it did not, they were forced to go on with the ceremony, perhaps with the hope that 2021 would usher in the change they needed.
Please fill in your e-mail so we can share with you our top stories!