Martin Lawrence's Ex Pat Smith Reunites with Daughter Jasmin in Sweet Video after a Year Apart
It was a heart-melting moment between mother and daughter when Martin Lawrence's ex-wife, Pat Smith, and his daughter, Jasmin, reunited for the first time after a year apart. 
The coronavirus pandemic has affected millions of people worldwide, with families being separated for months at a time, including the rich and famous.
Pat Smith, the ex-wife of actor Martin Lawrence and their daughter, Jasmin Lawrence, 25, had not seen each other in a year and recently reunited in a sweet moment that was captured on video.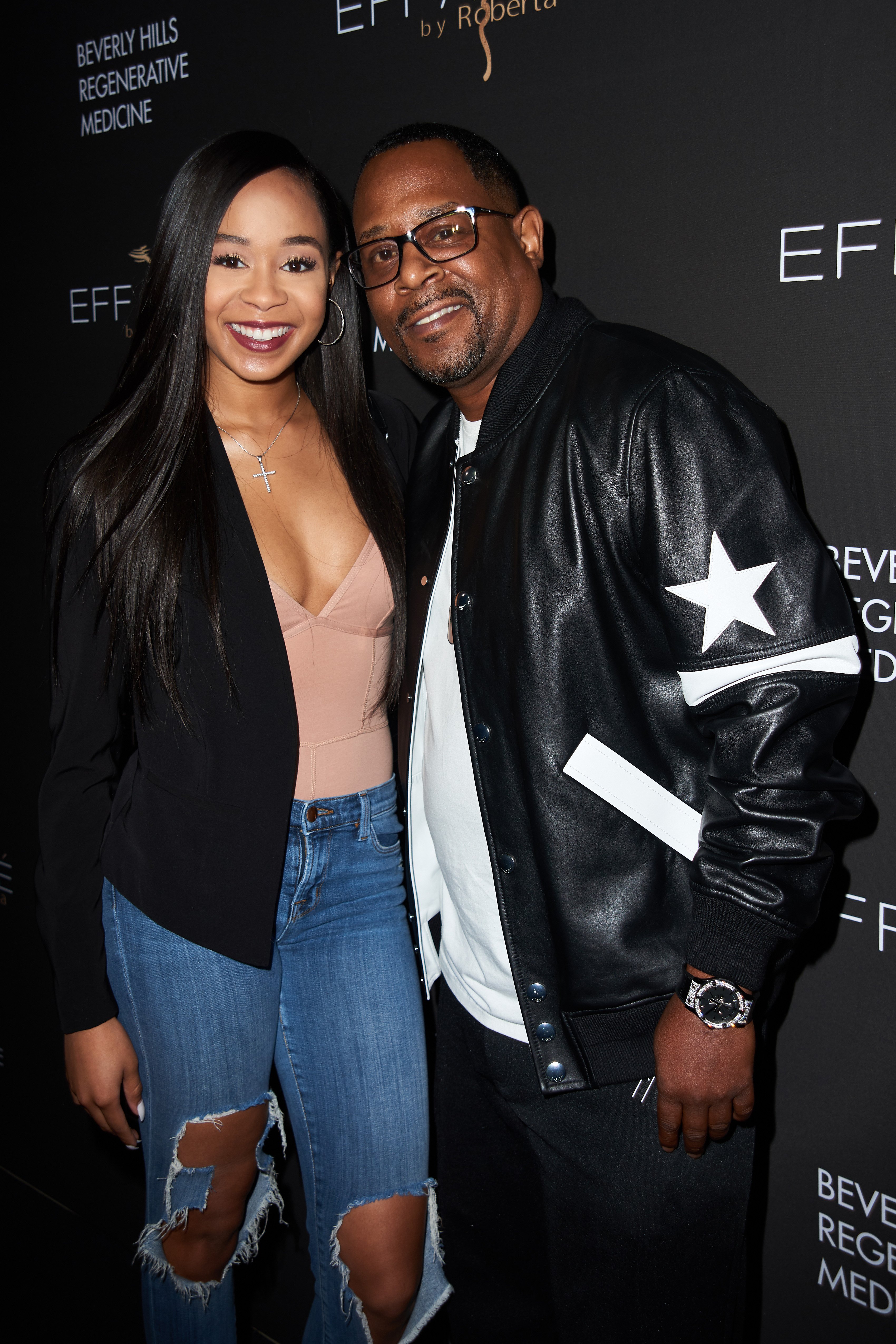 Smith shared the video of the moment she and Jasmin saw each other and embraced for the first time in a year. The mother and daughter had missed each other so much they immediately fell into the warm embrace.
While Jasmin looked comfy in black leggings and a hooded sweater, Smith was glammed up in a tan coat, black beret, and chic sunglasses. Both women wore facemasks, with Jasmin wearing an additional transparent face shield.
As the emotional reunion continued, Smith exclaimed to the camera that she hadn't seen or touched her daughter in a year, with their last meeting occurring around the same time last year.
Afterward, the mom and daughter cooed over Jasmin's dog, a teacup poodle she named Gia, which Smith affectionately referred to as her "grand-dog."
Fans were touched by the sweet video and took to the comments section to express their sentiments, as many of them related their own experiences to the pair.
One fan commented, "Awwww this is beautiful nothing like a mommy-daughter bond," while another wrote, "This gives me all the feels!" A third fan added, "why am I crying? So sweet."
Smith and Jasmin's reunion came at just the right time as the aspiring young actress celebrated her 25th birthday this month. Jasmin's birth coincided with the rise of her father, Lawrence's fame in Hollywood.
Jasmin scored a small cameo in the film, starring in a scene alongside her father and his costar, Will Smith.
The first "Bad Boys" movie was released in 1995, the year before Smith and Lawrence welcomed their first child. The comedian would go on to star in two more films from the franchise.
The threequel, "Bad Boys For Life" was released in January 2020 and interestingly, Jasmin scored a small cameo in the film, starring in a scene alongside her father and his costar, Will Smith.
The film, which came after Lawrence's decade-long hiatus, had been long-awaited, with the comedian even joking about changing the name to "Sad Boys" if production delayed it any further.