Tiny Harris' Daughter Zonnique Glows with Red Lips in New Selfies after Welcoming Her 1st Child
Tiny Harris' daughter Zonnique, who recently gave birth to a baby girl, just blew her fans away with stunning selfies of herself, proving that first-time motherhood is treating her right.
Being a mom certainly looks good on Tiny Harris' daughter Zonnique. In recent posts on her Instagram story, the newly turned mother showed off her radiant post-pregnancy glow. 
She shared several clips of herself showing off her beautiful face for her fans and followers to see and admire. In the image, Zonnique wore her hair in thick dark curls that framed her face perfectly.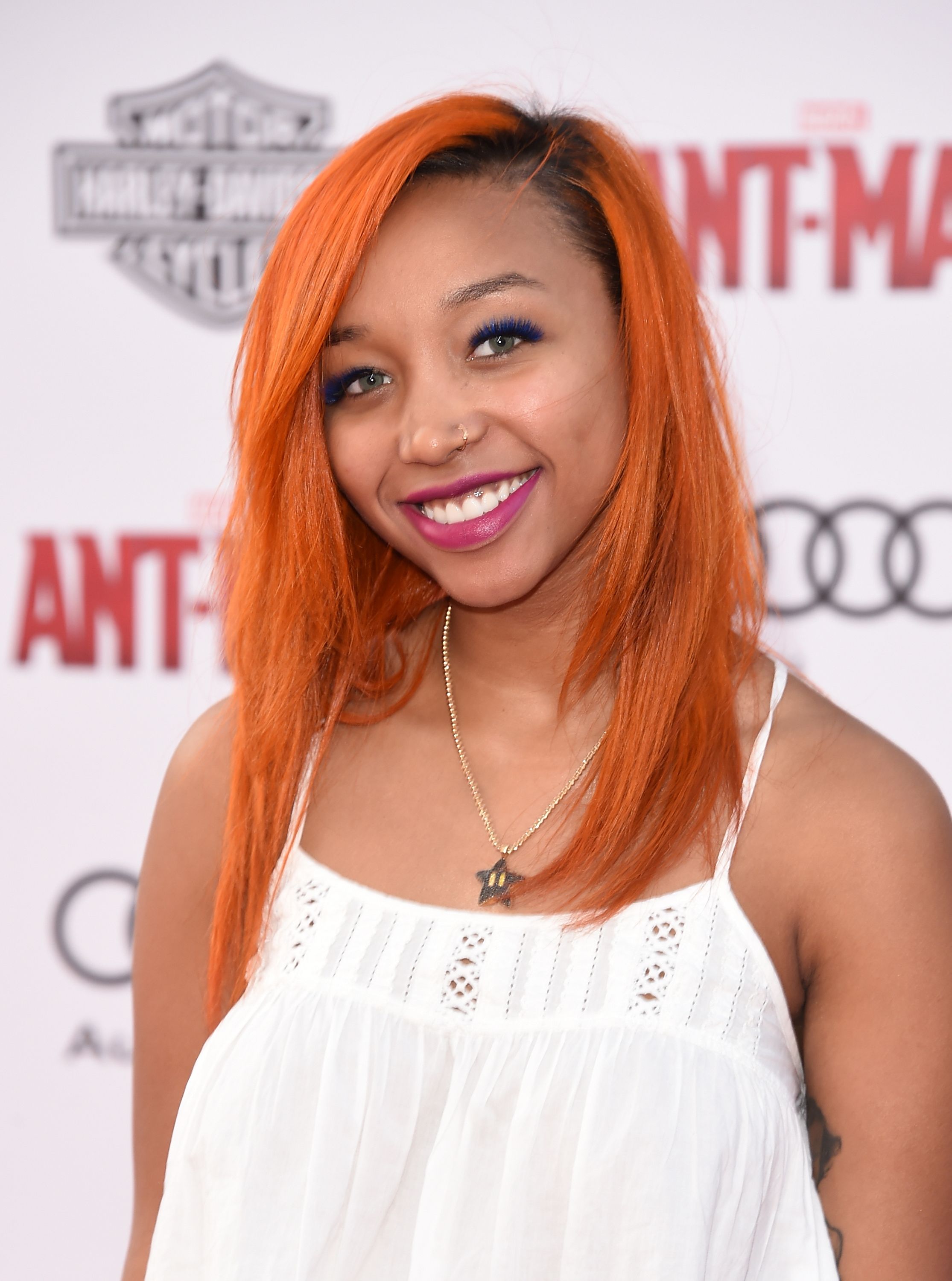 She also flaunted her fabulous nose piercing and accentuated her beauty with little to no makeup and a bright red lip. The dark-haired beauty was clad in a simple, laid-back outfit, with the snippets only showing her plain black hoodie.
In other snaps, fans caught glimpses of her in a black zippered jacket and looking just as stunning. The red-lipped beauty, who rocked her casual style effortlessly, was nothing short of breathtaking.
Although her post-pregnancy glow is undeniable, Zonnique has not been a mom for very long. The beautiful 24-year-old only welcomed her baby girl late last year on Wednesday, December 16.
Barely two weeks after she gave birth to her sweet bundle of joy, Zonnique was already back in the slaying game.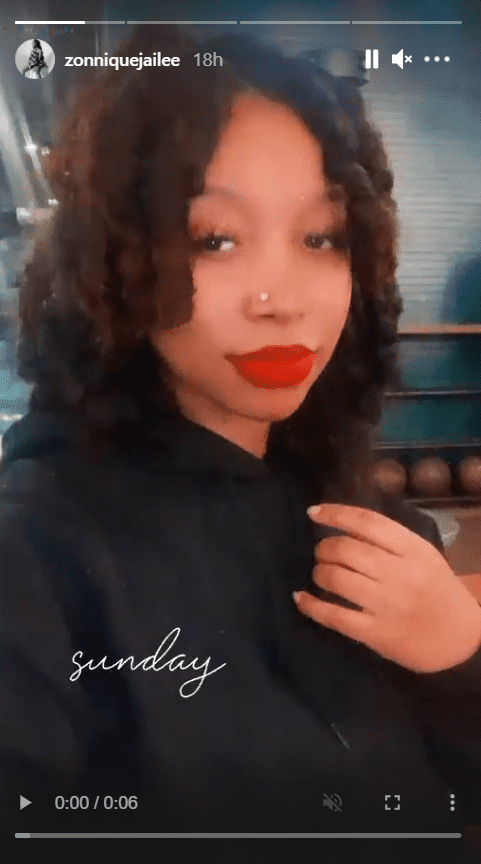 Zonnique's mother had the wonderful news revealed through the Instagram page of her Fox Soul talk show, "The Mix." The announcement read:
"Our princess ? arrived this morning at 6:27am, weighing in at 8lbs 8oz, and 21 inches long! We're so excited to meet our niece."
Harris also took to her own Instagram page to confirm the arrival of her first granddaughter. The excited grandmother gushed about how cute and fat her grandchild was and marveled at how blessed the day was.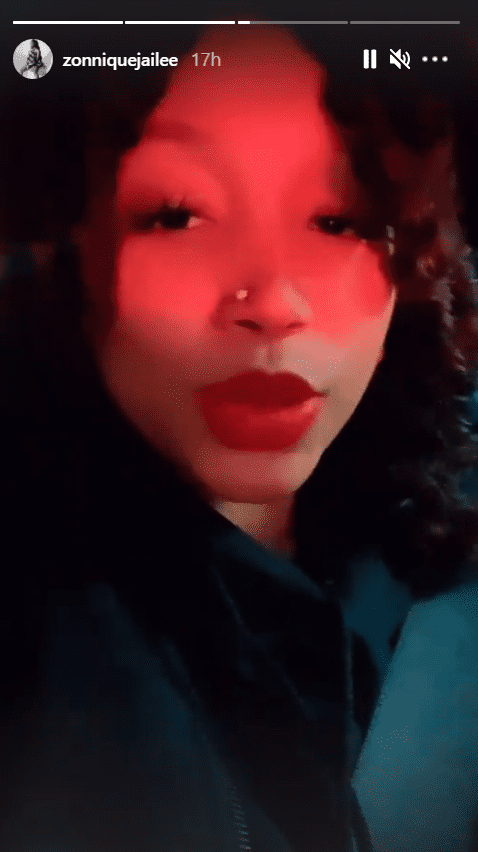 Barely two weeks after she gave birth to her sweet bundle of joy, Zonnique was already back in the slaying game. The young mom surprised fans in her and her boyfriend, Bandhunta Izzy's first snap with their daughter. 
Izzy shared the picture on his Instagram page to give a sneak peek of their newborn hidden away in her pram. The beautiful trio looked happy and content, and fans were delighted.
Earlier this month, Zonnique hilariously admitted that she found it weird to give birth in front of her boyfriend. She shared this during an episode of Fox Soul's "The Mix," and gave fans some tidbits of the delivery process.
Despite going through such a tedious process, Zonnique is back to work like the superwoman that she is. According to what she said in a Philly Live interview in December, she learned all about being a strong woman from none other than her mom, Harris.
24 years ago, a queen birthed a Queen, and that queen has now gone ahead to give birth to another young queen. What a beautiful thing to behold!