Toni Braxton's Sons Denim & Diesel Look Cool Posing on a Road — See Resemblance to Their Mom
Denim and Diezel Braxton-Lewis, sons of popular musician Toni Braxton, showcased their handsome looks on Instagram. Mother and sons share an uncanny resemblance.
Denim Cole Braxton-Lewis, son of American singer Toni Braxton, recently shared a stunning image of himself with his brother, Diezel Ky Braxton-Lewis, on his Instagram page. He captioned his post:
"01 & 03."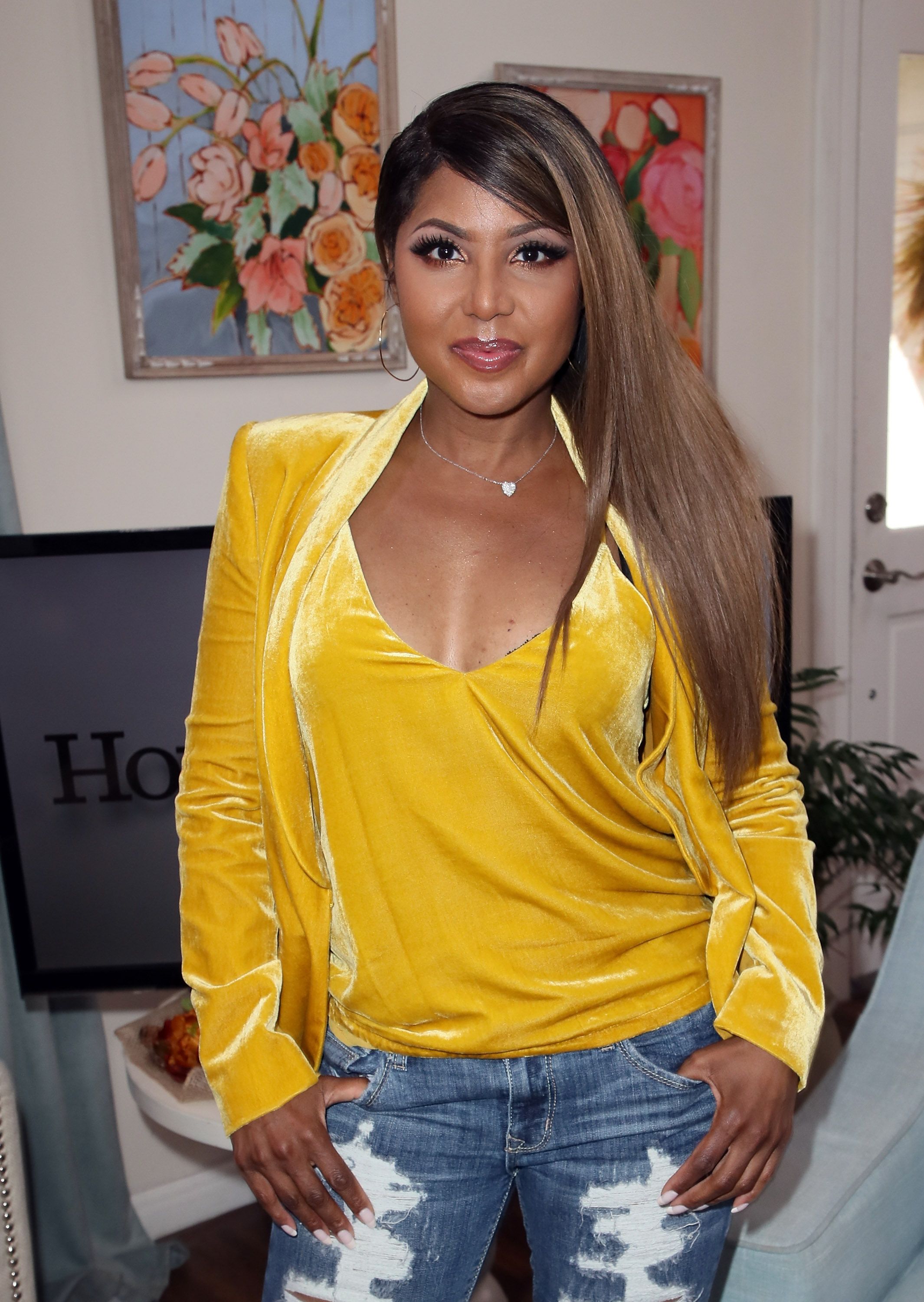 Denim and Diezel are not only handsome but a replica of their beautiful and talented mother. Many of their fans have attested to the uncanny resemblance they share in the comment section of Denim's upload.
In the post, the brothers sat in the middle of the road. Denim sat on the yellow road mark in his black joggers and white hoodie. On his feet were a pair of white sneakers and matching socks. He also had a black beanie and a fancy necklace.
Diezel sat close to his brother. He had his black hoodie on over a pair of faded blue jeans as he smiled at the camera. There is no denying their good looks, but there is more to Denim and Diezel than meets the eyes.
Denim and Diezel are both children from Braxon's previous relationship with her ex-husband, Keri Lewis. Although they have their mother's good genes, they took different paths in the entertainment industry. Diezel is a model, while Denim plays an active part in his girlfriend's dancing career.
Braxton's oldest son, Denim, is a teenager who enjoys the simple things in life and has recently achieved some remarkable feats. He graduated from his New Jersey high school, and his mother and aunt, Tamar Braxton, had lots of positive things to say about him.
Diezel's autism became a hot topic when [Braxton] said that he was cured of his disorder during an interview.
Denim spends most of his time playing basketball and hanging out with his girlfriend, Makaila Teagle, a professional contemporary dancer. The young lad also maintains a strong bond with his brother Diezel who is doing well in the entertainment industry.
Diezel was born in 2003. He made headlines early in his life when he was diagnosed with autism, which Braxton brought to the spotlight and even went as far as doing a documentary on Diezel's condition.
Braxton does not hide her beliefs and has admitted that her religion has played an important part in her view of autism. She also revealed that Diezel's autism was a punishment for an abortion. 
However, she has been supportive of her son. Also, Braxton has used her platform to create awareness for autism. Diezel's autism became a hot topic when she said that he was cured of his disorder during an interview.
Diezel has moved on to make a name for himself in the entertainment industry. He was recently signed under Wilhelmina Modeling Agency. Unlike Denim, Diezel doesn't mind the spotlight. 
He has been seen with Braxton on the red carpet a few times flaunting his good looks. Denim and Diezel are carving their niche. The two brothers show so much promise and are making their mother proud.