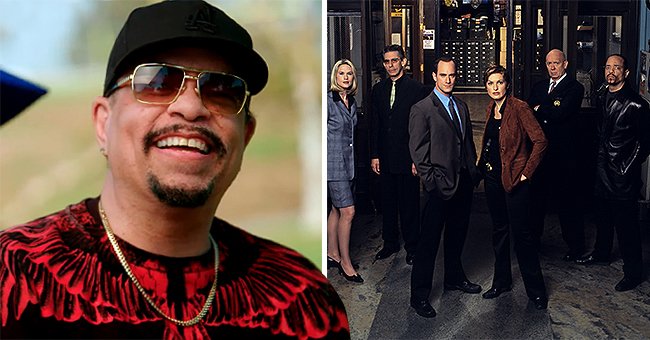 Getty Images/YouTube USA Network.
Ice-T Recalls 22-Year Journey in 'Law & Order: SVU' and Jokes about Robbing Banks
Ice-T tells Steve Austin how a story about him robbing banks turned into the moment he began building a bond with his co-stars on Law & Order: SVU. The show has been renewed for an impressive 22nd season.
The new season of "Straight Up Steve Austin" sees the former WWE star sit down with actor and rapper, Ice-T. He shared how he turned his story about robbing banks into a joke, that improved his relationships with his co-stars.
After the first three months of joining the series, Ice-T was told he wasn't making an effort to bond with fellow cast members, opting to leave after running his lines.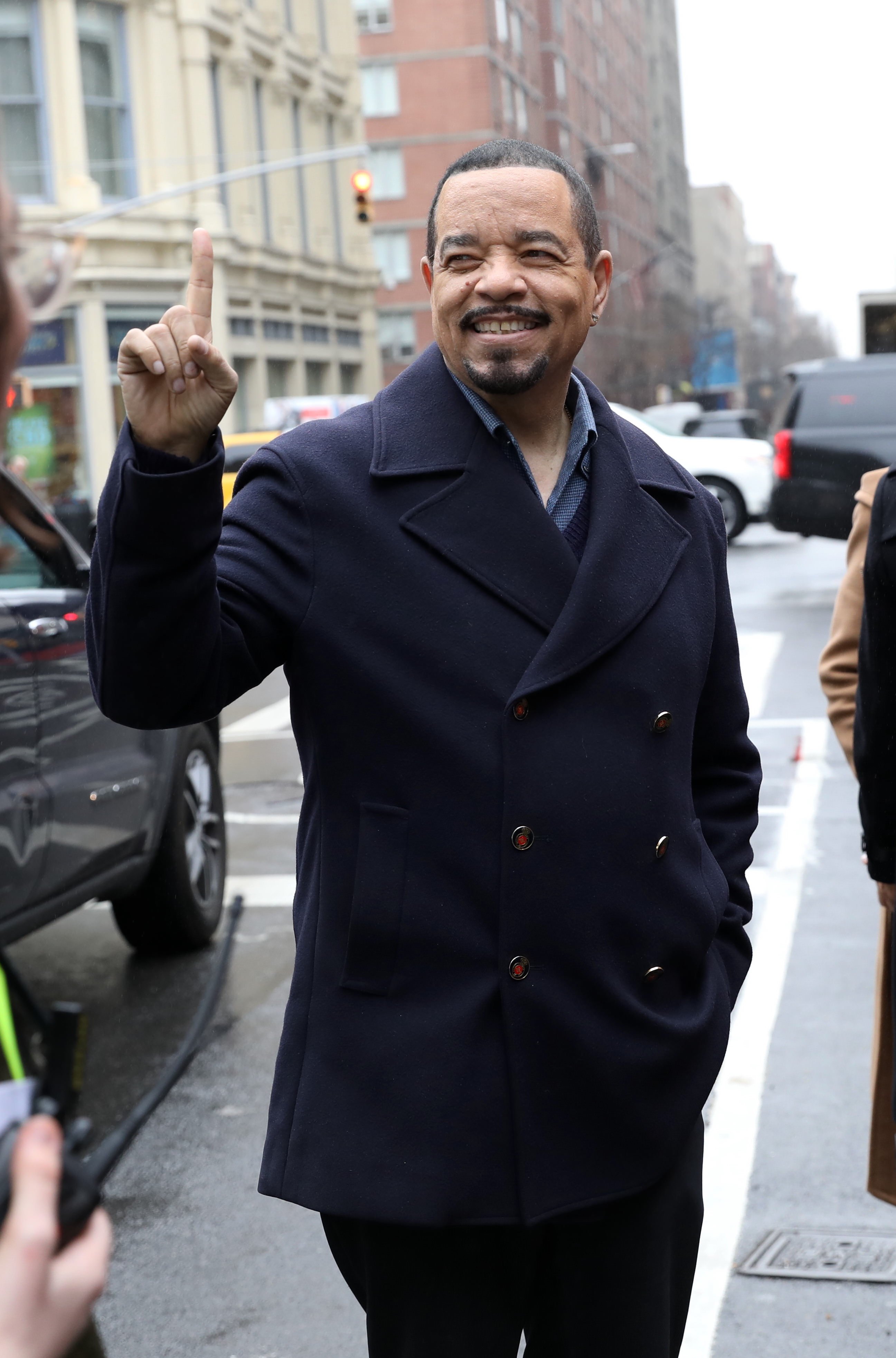 Ice T on the set of "Law & Order: SVU," in New York, February, 2020. | Photo: Getty Images.
Ice-T gathered his cast members and told them that he used to rob banks. He joked that as long they were able to crack open a safe and drive away fast, they would all get along fine robbing banks, adding:
"Guess what? We've been robbing the bank for 22 years."
Ice-T mentioned he couldn't believe that what was initially meant to be an appearance in 4 episodes for him, has lasted 22 seasons and that he enjoys his work environment because it is fun.
The actor credits the long-running drama series's longevity to its ability to portray black people in a fair manner. He said in as much as you'll see black criminals, viewers will also see black judges and attorneys on the show.
The 62-year-old rapper first joined "Law & Order: SVU" in 2000.
He did criticize the way police are romanticized though, adding that real-life police offers cannot afford the designer clothes worn by characters such as his, and that of Mariska Hargitay on the show.
Last June, Craig Gore, who was a producer on a new spin-off of the franchise was fired from by creator Dick Wolf, for posting racist remarks about shooting protesters who touched his property, in the middle of the country's BLM protests. Wolf said:
"I will not tolerate this conduct, especially during our hour of national grief. I am terminating Craig Gore immediately."
Ice-T retweeted the story, commending Wolf's decision. He added in his comment that Wolf's move to let go of Gore was a respectful one in his eyes.
The 62-year-old rapper first joined "Law & Order: SVU" in 2000, while it was in its second season. He assumed the role of sergeant Finn aka Odafin Tutuola.
At the end of its 21st season last year, the show entered the history books as the longest-running action-drama series, ever! The writers, producers, and actors show no signs of stopping anytime soon, with the show having been renewed.
Some of the upcoming storylines will address issues such as BLM. The season premiere sees the NYPD trying to figure out where they went wrong after the arrest of a black man who was wrongfully accused of assault.
The ongoing Coronavirus pandemic will also feature, where the squad embarks on a search of one of 4 roommates, who goes missing after being displaced by the pandemic.
Please fill in your e-mail so we can share with you our top stories!