Jazmine Sullivan to Perform National Anthem at the Superbowl — See Fan Reactions
R&B sensation Jazmine Sullivan is all set to sing the national anthem during the Super Bowl LV, and her fans are all for it. Here's how they are rooting for the singer.  
Jazmine Sullivan made her fans' day after announcing she will be singing the national anthem during the pre-game festivities for the Super Bowl LV. The annual championship game will officially begin on Sunday, February 7. 
Taking to Instagram, Sullivan shared she will be performing alongside country singer-songwriter Eric Church. Together, they will perform "The Star-Spangled Banner."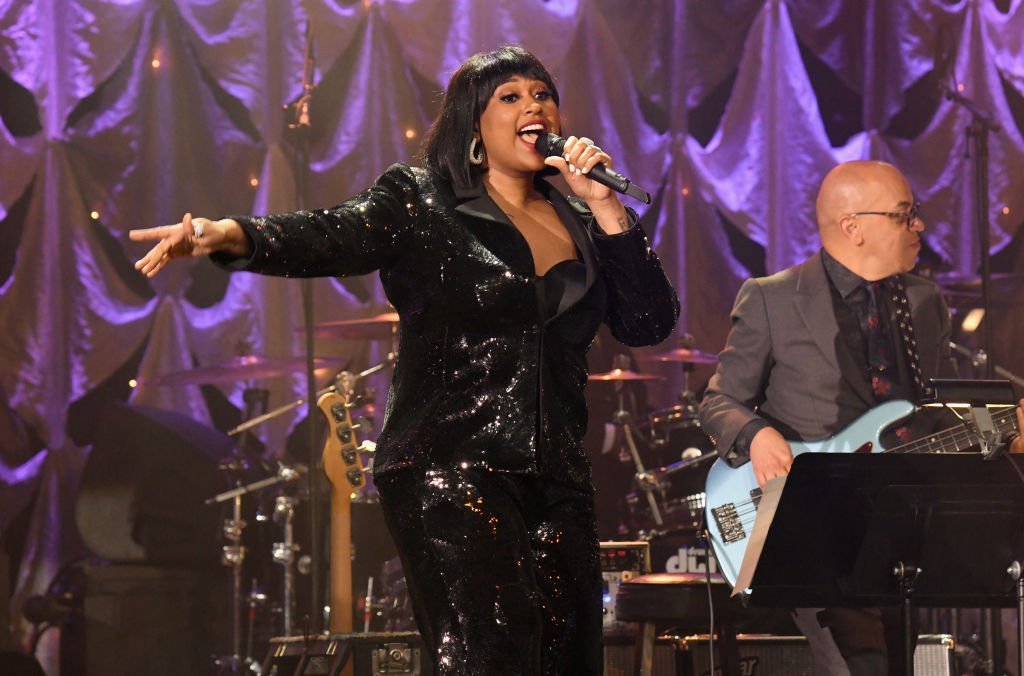 "I'll be in Tampa Bay with [Eric Church] to sing the National Anthem for Super Bowl LV!" she excitedly wrote in the caption. The duo will be performing at the Raymond James Stadium in Tampa. 
Fans are pretty stoked to witness the Grammy-winning songstress' performance. Many of them took to Twitter to share their excitement and said they were glad that the NFL chose Sullivan. 
"I'm glad to see Jazmine Sullivan getting some of the appreciation she deserves," one fan wrote. Many consider this an excellent opportunity for the gifted singer to take her career to new heights. 
She has already started working on a new album...
@jsullivanmusic Yessszzzzz Jaz! We will see u at the superbowl 🔥🔥it's definitely lit😩🥳

— FashionzByKendra (@FashionzK) January 19, 2021
Another fan shared how they are glad that people are giving Sullivan her flowers now. Calling her the hidden gem in the music world, they rejoiced over the possibility that the singer will have many more fans now. 
Jay-Z's Roc Nation will be joining forces with Jesse Collins as they gear up to executive produce the halftime performance this year. The Weeknd will headline the halftime show. 
When I tell you @jsullivanmusic is about sing hoops and loops around y'all for this #Superbowl National Anthem!

I am so excited.

— tev (@myusernameistev) January 19, 2021
As someone who is all about empowering women in R&B, this is a great opportunity for Sullivan. She recently spoke to Billboard about how her new album "Heaux Tales" is about liberation and female power. She said:
"How I present myself is how I choose to, and you're going to accept it. Women are really standing in their confidence and power now, and I wanted to add to that in this way."
"Heaux Tales" is her first album in five years since the release of "Reality Show." She has already started working on a new album, pledging it will not take another five years.
Sullivan thinks she is older than many artists now, but she hopes people will hear themselves in her music. She is just happy that women like Ari Lennox, H.E.R., and SZA are doing their thing and killing it.