Lil Scrappy's Wife Flaunts Fit Post-baby Body Posing near a Lavish Car in a Green Neon Outfit
Reality television star and wife of Lil Scrappy, Adiz "Bambi" Benson, showed off her fit post-baby body in her Instagram post wearing a neon green tracksuit. 
In a recent social media post, Bambi is seen standing next to an expensive Mercedes Benz wearing a bright and tight outfit. Bambi's self-recorded video showing what the tracksuit looks like in a mirror is also included in the post. 
Although the post's caption indicates that Bambi is advertising the tracksuit that comes in various colors and is available to purchase at her salon, House of Shimmer, her post-baby physique in the neon green outfit was not lost on her followers.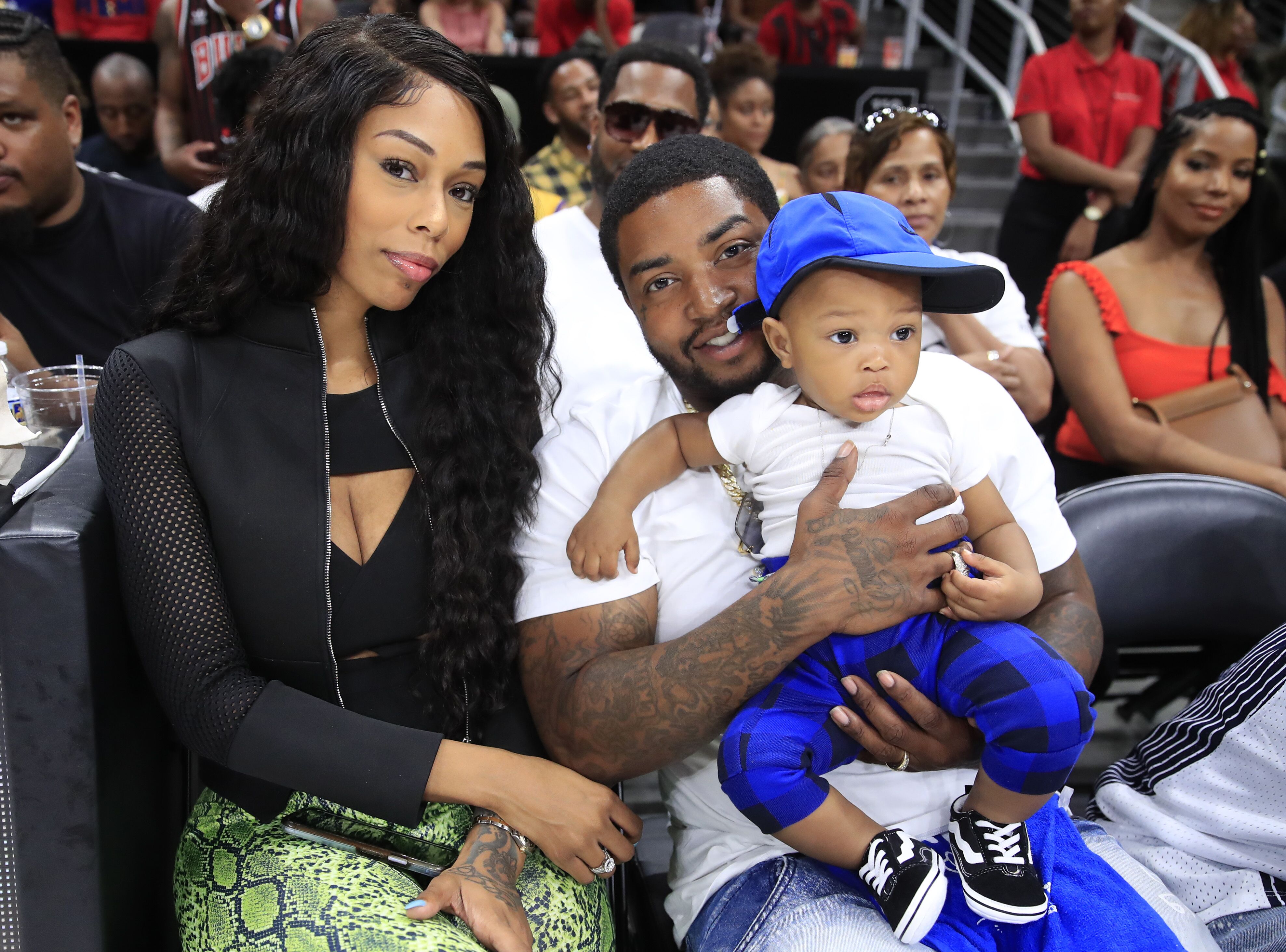 BABY NUMBER 2
The "Love and Hip-Hop" star has regained her stellar form only five months after giving birth. Lil Scrappy and Bambi welcomed their second baby, Xylo, in August 2020. Lil Scrappy gushed over baby Xylo in an Instagram post by saying: 
"I still can't believe I have a lil new baby in this world God is so amazing she's def precious and Gods gift #BABYXYLO"
The couple kept their followers updated throughout the delivery process as they shared a video of them heading to the delivery room hours before Xylo was born. The rapper shared a photo of the heart rate monitor to announce the baby's arrival. 
LOCKDOWN GENDER REVEAL
Regardless of their inability to host an elaborate gender reveal for their second baby due to the lockdown restrictions, the couple made an effort to include as many people in the special occasion as possible by doing it over an Instagram live video. 
The reality television star opened up about a miscarriage that she had and shared about her experience on "Love and Hip-Hop" in 2014.
Sporting Kobe Bryant's Lakers' gear, the family decided that their basketball court was the best place to broadcast the exciting news. The children threw mini basketballs filled with colored powder in the air to reveal that the second baby was a girl. 
LIL SCRAPPY'S THIRD BABY
Although Xylo is the married couple's second child together, she is Lil Scrappy's third child. The rapper has a teenage daughter, Emani, with his former fiancé Erica Dixon and has a close relationship with his oldest daughter, saying to her: 
"My first born you really taught me how to be a father , and to know your a teenager and your so independent now, feels like I'm out of a job."
The rapper and reality television star also shares a son, Breland, born in 2018, with Bambi. Lil Scrappy and Bambi included both Emani and Breland in the new baby's gender reveal party, ensuring that they celebrated as a family. 
CANDID BAMBI 
Beyond sharing her gender reveal live on social media and reality television and keeping her followers updated on her delivery journey, Bambi made an effort to be candid about the difficulties she has had to overcome. 
The reality television star opened up about a miscarriage that she had and shared her experience on "Love and Hip-Hop" in 2014. The mother of two hoped that her being vulnerable would inspire those going through the same thing. 
After carrying and delivering two babies and overcoming the loss of a miscarriage, Bambi has plenty to share with her fans and following, including her postpartum body. 
The neon green tracksuit that Bambi wears in her post speaks to the reality star's honest and open relationship with the public as she has nothing to hide but rather everything to share.