Nelly's Girlfriend Shantel Makes It Rain with Money Wearing a Black Mini Dress & Valentino Belt
Nelly's girlfriend Shantel Jackson's new media share was a stunning image of her having a field day during a shopping spree and looking gorgeous while spraying money in the air.
Rapper Nelly's longtime girlfriend, Shantel Jackson, had her Instagram timeline buzzing after sharing a reel of herself living lavishly and looking as chic as ever in a little black dress that clung nicely to her shapely figure.
The star's dress featured metallic tassels at the hem while she spiced up her look with a pair of dark shades and matching stilettos. Jackson, 36, was filmed counting some wads of dollars while money rained all around her.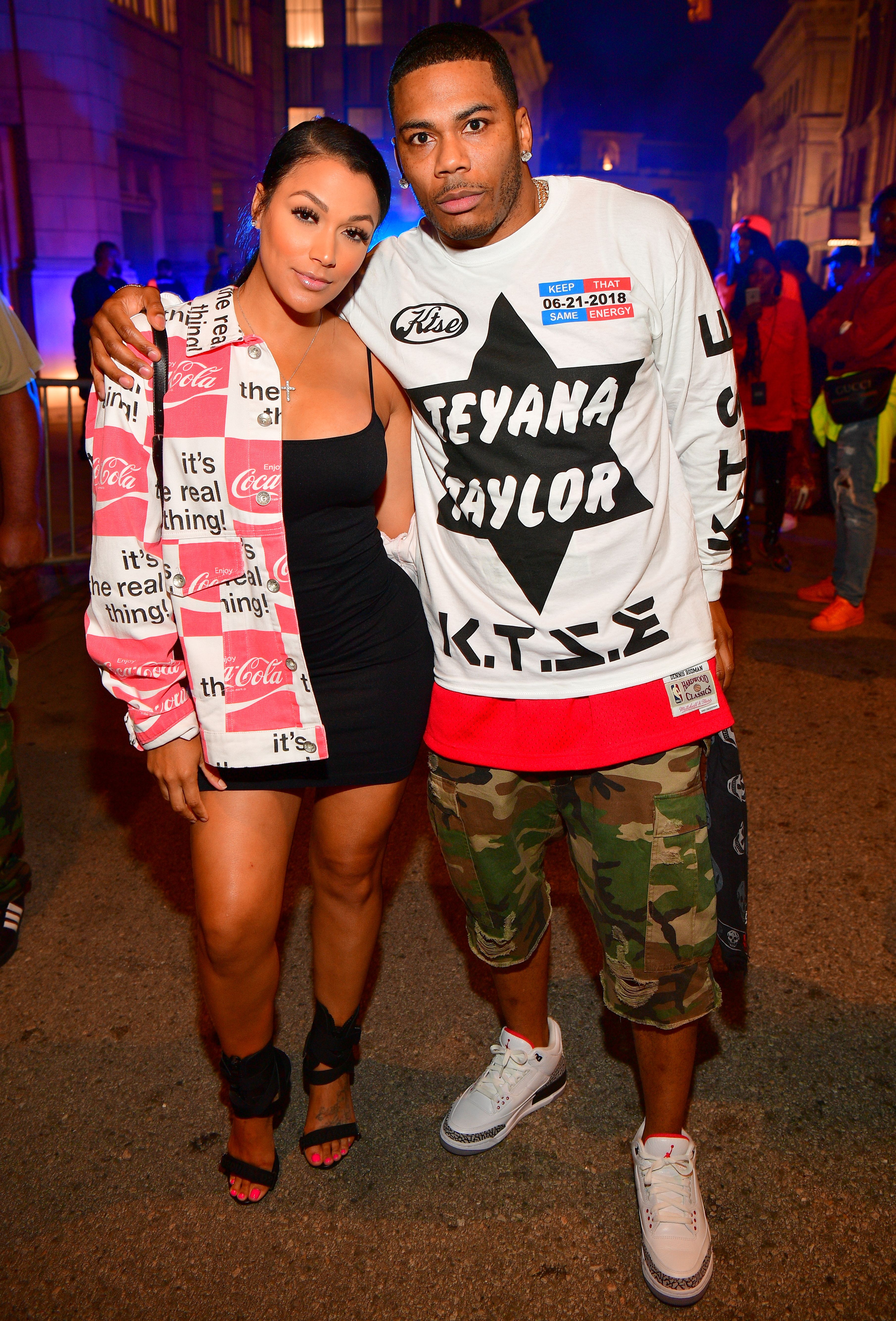 At a point, she handed over the crisp notes to the store attendant before picking up a glass of wine. The Hollywood actress backed up her video with Kendrick Lamar's "Money Trees," and wrote in her caption:
"#mood all 2021."
Jackson has been in a relationship with star rapper and "DWTS" star Nelly since 2014, and the duo has been in the news a number of times concerning the future status of their relationship.
Their love life might not be leading to marriage yet, but Nelly confirmed that Jackson is the one.
Last November, Nelly was quite candid as he noted that he and Jackson were working towards taking their relationship to the marriage level. The "Hot In Here" singer gushed over his lover, noting how sweet she was.
Nelly shared that he could not imagine his life without her, and as they get to know each other daily, he keeps realizing how much of a beautiful person she was.  
During an older time, the dance pro explained how much he valued marriage and preferred to be painstaking about it. The "Ride Wit Me" rapper relayed that he only wanted to be married once and was not big on divorces.
Their love life might not be leading to marriage yet, but Nelly confirmed that Jackson is the one. This he shared during an episode of "DWTS" with his dance partner, Danielle Karagach, who wanted to know. 
Last year, Nelly, 46, made an impression as a competitor on the 29th season of "DWTS." Although many recognize him for his fame as a hitmaker and A-list rapper, the star proved he had more to show-off when he danced on the talent show. 
The award-winning singer himself once shared that he was amazed by how he learned the choreography and moves. Nelly and his partner emerged in third place at the end of the season.