Snoop Dogg's Wife of 23 Years Shows Deep Cleavage Posing near a Pool in a Colorful Sheer Dress
Snoop Dogg's wife, Shante, recently enjoyed some time by the poolside, and the moment was captured in a pic which she later shared on her Instagram story.
Shante Broadus, the wife of "Drop It Like It's Hot" rapper Calvin "Snoop Dogg" Broadus Jr. recently unwinded with a young lady as they spent some time by a gorgeous swimming pool.
After the lady, whose Instagram name is Naorella, shared the sunset pic on her story, tagging Shante and calling her "mama," the mom-of-three reposted the pic on her own account.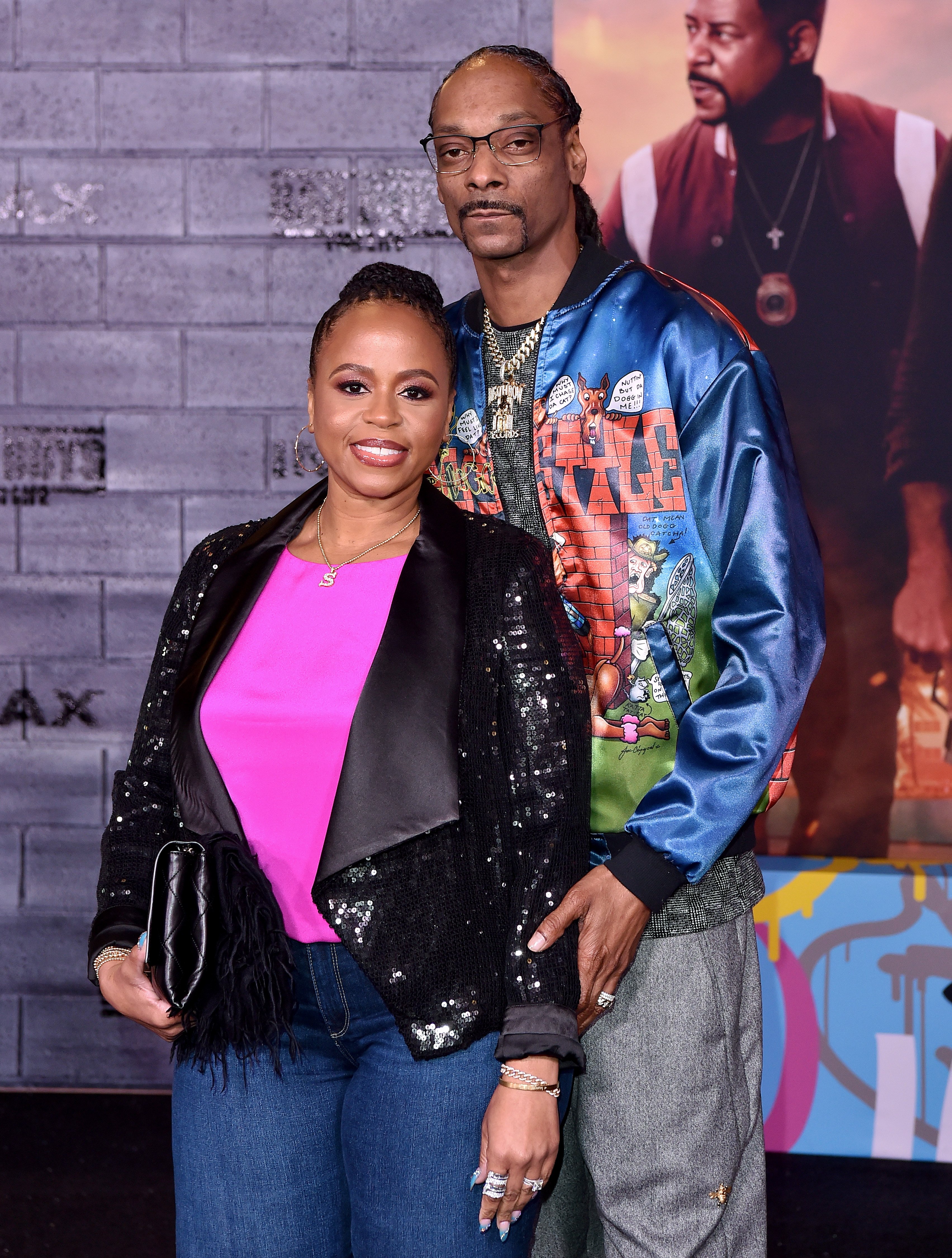 The pic showed the two women, both sporting braided hair, posing in front of a bright blue infinity pool looking over mountainous green scenery and the beautiful sunset coloring the skies behind them.
While Naorella rocked a classic black bikini, Shante opted for a more tame look, draping herself in a colorful sheer dress that reached the floor as she wore a pair of blue Crocs.
Shante's smile and carefree pose indicated that she was at peace living her best life; after all, she has every reason to smile since her marriage and family life are thriving.
She and Snoop have been married 23 years, and they are stronger than ever, despite all the ups and downs that they have faced since they said their vows in June 1997 and again in 2008.
The reason behind the second marriage was because the couple had separated after Snoop, overwhelmed by the pressures and temptations of Hollywood, filed for divorce from his wife in 2004.
Snoop realized before it was too late that he had made a mistake and needed Shante in his life, so, in July 2008, he surprised her with a vow renewal ceremony, and the couple wed for the second time in front of their family and friends.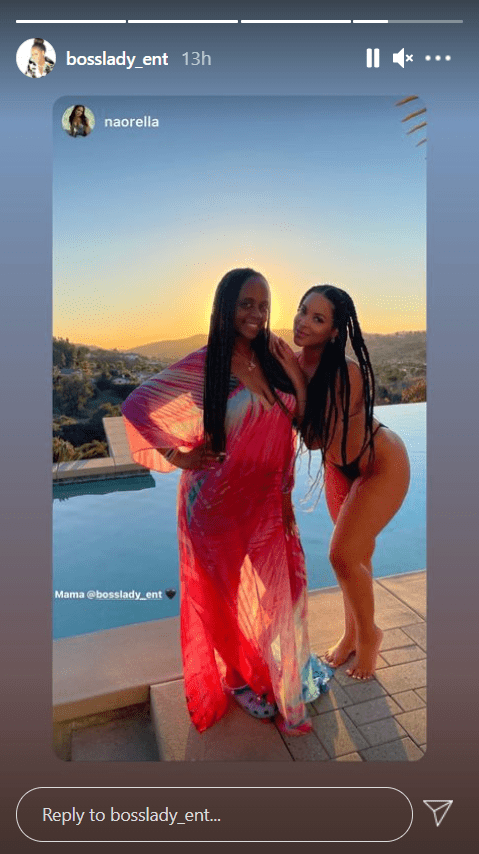 However, that was not the only hurdle that the couple faced. That same year, news broke that Snoop had fathered a son, Julian Broadus, with Laurie Hammond outside his marriage.
Despite the betrayal, Shante stood by her husband together with their three kids, Cordé, Cordell, and their only daughter, Cori, all of whom starred on the rapper's E! reality series, "Snoop Dogg's Father Hood."
If only life could remain drama-free for the Broadus clan. In 2019, their relationship was rocked by yet another scandal when Celina Powell, a YouTube personality, claimed to have had an affair with the rapper the previous year.
Powell later admitted that it was a lie but not before Shante had taken to Instagram with some cryptic messages seemingly in response to the cheating rumors.
By early 2020, Shante and Snoop had put the past behind, and the fire in their marriage was burning again. The pair have been focusing on the family, including their three grandchildren, Zion, Eleven, and Cordoba Journey.