Orlando Bloom Embraced Buddhism after Racing Non-stop through Life — inside His Religious Views
After racing non-stop through a fast-paced life, English actor Orlando Bloom sought spirituality and finally embraced Buddhism's peace. Here is a detailed insight into his religious views and life after the choice. 
Fame can no doubt be all-consuming, and it is easy to get lost in the push and pull. That is why several stars fall back on faith and spirituality to help them through their life in the limelight. 
Orlando Bloom has fallen under this category as he embraced Buddhism with the hopes of getting himself out of the tangling ropes of stardom. This was a step in the right direction as his life took a turn for the better. 
BLOOM'S BUDDHISM JOURNEY
Bloom, a follower of Soka Gakkai Buddhism, made up his mind to join the religion after an eye-opening trip to South Africa in the early 2000s. In an interview, he revealed that he was tired of how he had been white-knuckling his fast-paced life. 
He explained that at the time of the trip, he felt so isolated and vulnerable, and the trip gave him time to think. After the decision, Bloom made it known that he was taking a much-needed break from the Hollywood scene. 
BLOOM'S VIEWS ON FAITH
It goes without notice that the actor always had a consciousness of the importance of faith and spirituality. He once disclosed that he grew up in a religious setting as he used to be a Christian. 
At the age of 12, he was confirmed in the Canterbury Cathedral by the archbishop, and studying Christianity made him understand the essential nature of faith in one's life.
The 44-year-old added that being introduced to the Buddhist philosophy made it all seem scientific, and it taught him the art of living. The star later revealed that so far, Buddhism had been an anchor for him.
He clarified that the religion provided him with an unshakeable sense of self. Several Buddhists have no doubt been a source of inspiration to Bloom as he once posted an inspiring quote about the importance of making mothers happy on his Instagram feed. 
The quote was from the famed 93-year-old Daisaku Ikeda, former leader of the Soka Gakkai religious movement. In a YouTube interview, the star revealed that meeting Ikeda had been a mind-blowing experience. 
He considered him a mentor and someone he always looked up to. He also admitted that he spent a better part of his time reading several of the scholar's books. 
ORLANDO BLOOM'S LOVE LIFE
The English actor, known for his captivating roles in "The Lord of the Rings" and "Pirates of the Caribbean," has also had quite an interesting love life.
He is currently engaged to singer Katy Perry nearly five years after their relationship kick-started in 2016. The lovebirds, however, took a break in 2017.
They ultimately got back together after a year, and it seems like their bond only waxed on stronger. In 2019, the pair announced their engagement, and the following year revealed they were expecting their first child. 
In August 2020, the duo announced their beautiful daughter Daisy Dove's arrival with a sweet black and white shot of them holding the newborn's hand. They also gushed that they were floating with love and laughter at the arrival of the bundle of joy.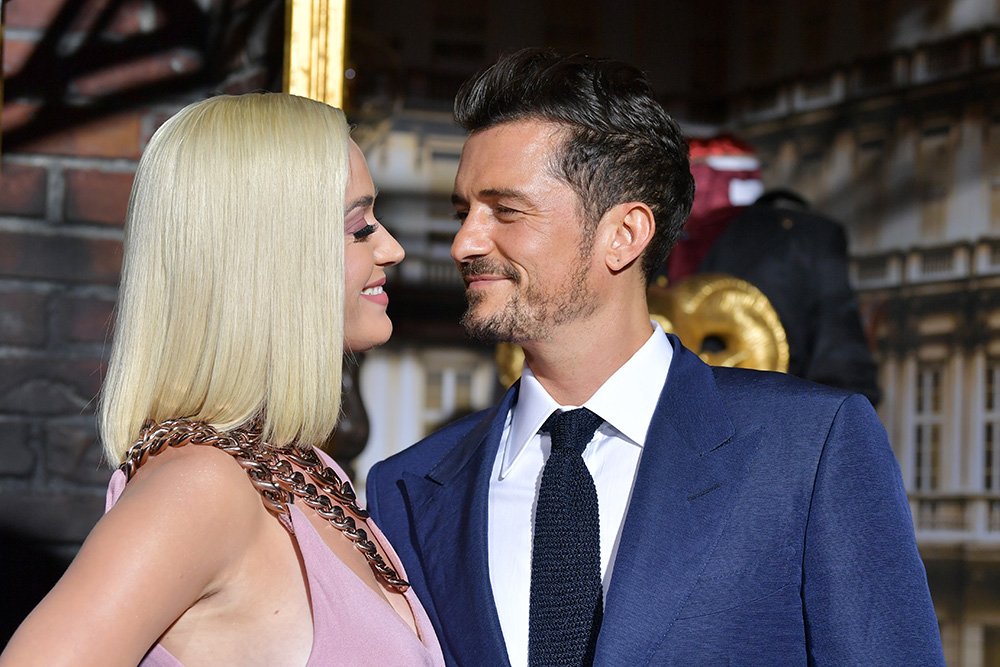 KATY PERRY'S RELIGION AND FAITH
Bloom has no doubt been a major influence in Perry's life as it was revealed that she was once close to converting to Buddhism. The actor encouraged her to give it a try, and since it was such a positive practice, her open-mindedness made her get deeply involved. 
However, the singer later clarified that she was not in any religion. She added that she still felt like she had a deep connection with God. She also explained that she often prayed for humility and control with a heart full of gratitude. 
ORLANDO BLOOM'S PREVIOUS MARRIAGE
Perry is not Bloom's first love interest as he was previously married to Australian model Miranda Kerr. The pair tied the knot in 2010 and welcomed their little boy Flynn in 2011. 
Unfortunately, they called it quits in 2013, much to the surprise of their fans. Kerr later disclosed that their divorce was the right thing to do as they were not bringing out the best in each other. 
She, however, added that there had been no hostility involved, and they were still friends. Bloom later confirmed this when he revealed that they had a remarkable relationship as co-parents to Flynn.
Kerr also seems to share a similarity with Bloom; they are both keen on the importance of spirituality. During the promotion of her new line of tea china, she opened up about her religion and the role it played in her life. 
The model explained that being a Christian, she prayed and meditated every day. She buttressed that she was spiritual, not religious, and praying was something her grandmother taught her well. 
Kerr then added that to pray and have gratitude was of utmost importance to her. With a highly publicized life in the limelight Kerr no doubt needs to stay connected with her maker. The same can also be said of Perry and Bloom.