Kevin Bacon's Wife Kyra Sedgwick Recalls Worst Moment When Many Cops Showed up at Tom Cruise's House
Kyra Sedgwick, who's married to Kevin Bacon, describes the worst moment when several cops showed up at Tom Cruise's house. The actress currently stars in a new sitcom, "Call Your Mother" on ABC.
The lovely Kyra Sedgwick recalls an incident involving many police officers arriving at Tom Cruise's L.A. house. Sedgwick and her husband Kevin Bacon had been invited for a screening of "The Godfather" around the early '90s. 
Sedgwick felt a little out of her league being around big names that included Nicole Kidman, Demi Moore, Bruce Willis, and Rob Reiner. After dinner, everyone headed to the library, but a pregnant Sedgwick found herself wandering around the room.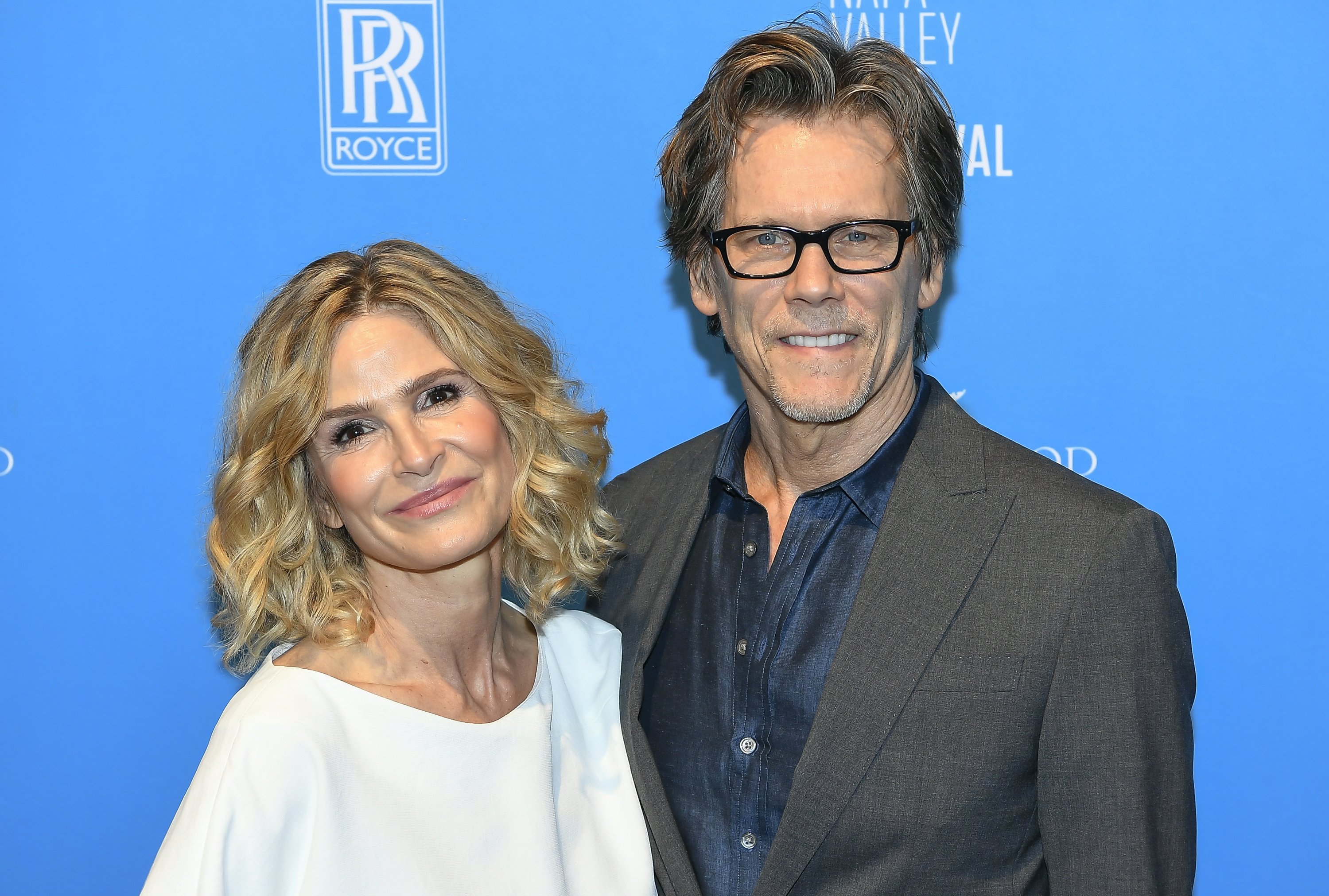 "The Closer" actress soon found herself starring at pictures in front of a fireplace that had a button under the mantle. She pressed the button expecting something marvelous to happen. When nothing did, she alerted Cruise, to which he responded: 
"That's the panic button." 
An embarrassed Sedgwick says she was immediately met with stares from everyone, although Cruise was polite about the incident, reassuring her his assistant would handle the matter. 
Within minutes, several police officers had descended on Cruise's property but wouldn't leave until they had been reassured by Cruise himself that everything was in order. 
Sedgwick was just 21 years old when she met Bacon.
Following the embarrassing incident, the "Brooklyn 99" actress joked that she never received an invitation to Cruise's home again. Asked whether she would ever press any more buttons in the future, she confidently said she would. 
Sedgewick, 55, firmly believes she lucked out when she met Bacon, 62. Speaking to "ET Online" last month, Bacon showered his wife with compliments, adding he would never take her for granted. Bacon said: 
"Listen, putting into any kind of words 32 years of marriage is difficult, but she is the music."
Given the couple's busy work schedules that often include a lot of traveling, Bacon added that they enjoyed spending more time together than they typically would due to the COVID-19 quarantine.
Sedgwick was just 21 years old when she met Bacon. The couple tied the knot two years later in September 1988. They went on to have two children, Travis, 31, and Sosie Ruth, 28.
The Golden Globe winner is a descendent of a signer of the Declaration of Independence. Her lineage also includes Theodore Sedgwick, who assisted Elizabeth Freeman, (MumBet) to escape from slavery. 
January 13 saw the premiere of Sedgewick's new sitcom on ABC, "Call Your Mother." She plays Jean Raines who is an overbearing mom who moves across the country to be closer to her adult children.    
Having first made her mark in dramatic roles including "Singles" very early in her career, Sedgewick says that comedy is a welcome change. She added she's just glad whenever she's not required to cry on camera during any of her roles.