Matthew McConaughey Recalls Why He Rejected a $14.5M Offer to Star in a Rom-Com Film
Matthew McConaughey chats with Graham Bensinger to reveal what motivated him to turn down Romantic Comedy roles, including a $14.5million offer. The Oscar winner also released his memoir, "Greenlights" last year. 
Actor Matthew McConaughey has detailed how his romantic comedy roles caused him to endure a 20-month period without any movie offers to transition into dramatic roles. 
McConaughey went through a stage in his life where he said he enjoyed helping viewers escape their daily realities, as the romance guy in movies like "How To Lose a Guy in 10 Days," "The Wedding Planner," and "Ghosts of Girlfriends Past."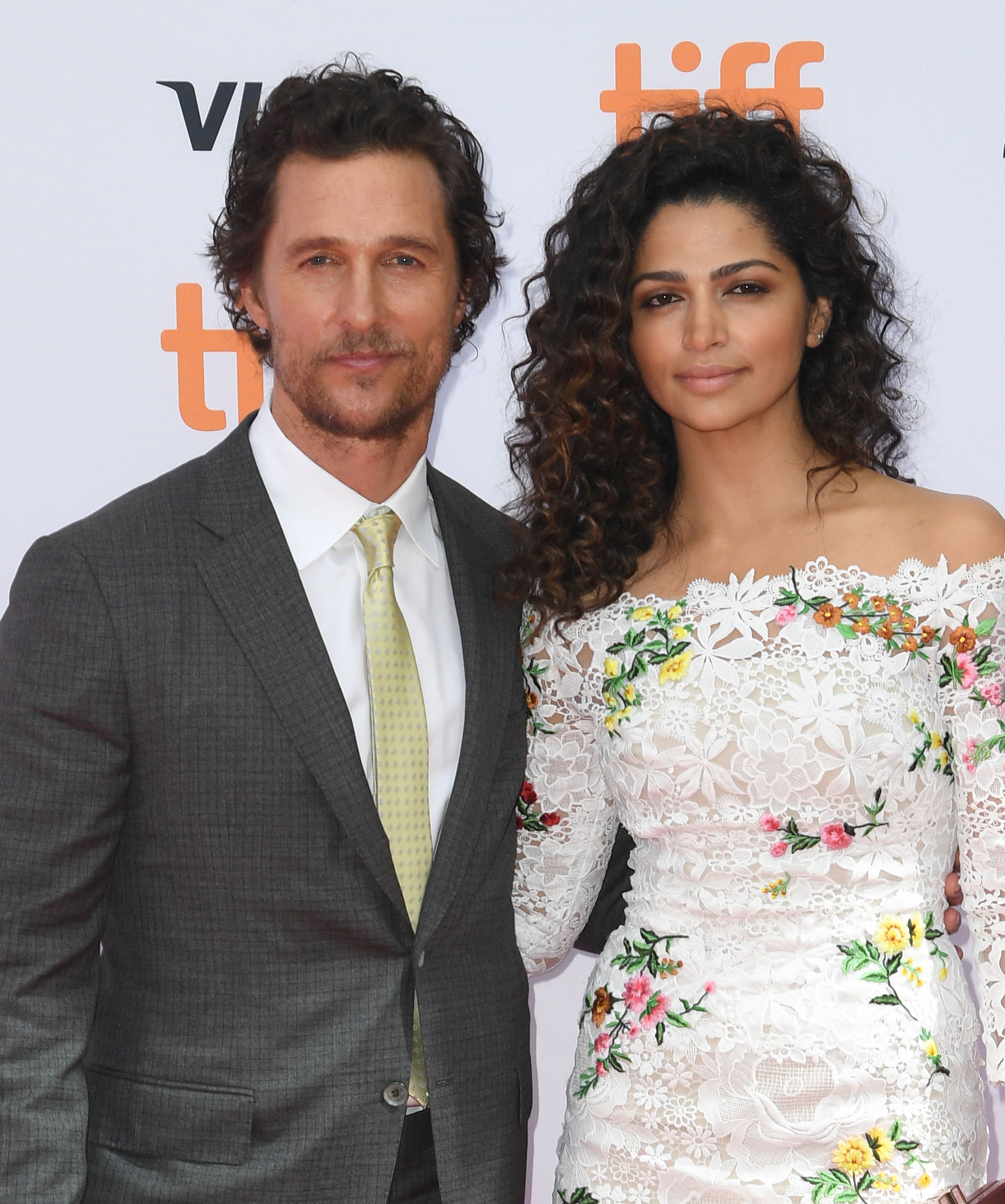 By 2008, then-married to his wife, Camilla Alves, and with a child, McConaughey said he had grown as a person and no longer found fulfillment in the rom-com roles. So, he told his agent only to seek dramatic roles.  
The first 6 months saw him reject several rom-com roles, including a $14.5million offer. During the worst moments, he said he even considered whether Hollywood would still be a career path for him, but he stuck to his guns and his belief, saying:
"If I can't do what I wanna do, I'm gonna stop doing what I've been doing." 
The actor admits his decision created moments that left him and his wife, Alves, in tears. The two also prayed over their situation, as fewer and fewer roles trickled in, but ultimately remained committed to the course. 
A lot was playing on McConaughey's mind, including his manager's warning of how risky his decision was. The manager added that passing on too many offers would eventually cause the industry to forget about him. 
The actor's deliberate shift into dramas resulted in what industry insiders affectionately labeled 'the McConaissance'. 
Luckily for McConaughey, this wasn't to be his destiny. The tide began to turn in 2011 when he accepted the role of the defense attorney in "The Lincoln Lawyers." 
The momentum began building as new offers came in, including for "Killer Joe," "Bernie," "The Paperboy," "Mud," and "Magic Mike." In 2013, he received an Oscar for his role in "Dallas Buyers Club." Of his future in Hollywood, the actor recently said:
"I don't have any plans right now to stop acting." 
The actor's deliberate shift into dramas resulted in what industry insiders affectionately labeled 'the McConaissance,' which saw the big Hollywood star accept smaller, independent roles.
Last year, McConaughey added 'author' to his list of achievements with his memoir, Greenlights. He embarked on a virtual tour where he was interviewed by various stars, including Kate Hudson, with whom he shared rom-com screen time.
2020 was a quiet year for the actor, in part, due to the global pandemic. The last movie that fans got to see him in was "The Gentleman." Some might say that the virus halted many productions; the actor took a break at exactly the right time.
The only upcoming project he is involved in is "Sing 2," a Dreamworks animation film. It had initially been scheduled for a 2020 release but got pushed out to 2021 amidst the Coronavirus pandemic.