Magic Johnson & His Kids Share Photos of Wife Cookie in Chic Dresses in Honor of Her 62nd B-Day
American former basketball player Magic Johnson celebrated his beautiful wife Cookie's 62nd birthday by showcasing her beauty and class on his Instagram page.
Magic Johnson celebrated his wife's birthday with several beautiful pictures of the 62-year-old on his Instagram page with a heartfelt message to his lovely wife.
Although the basketball legend could not celebrate his wife's birthday in grand style as he did during Cookie's 60th birthday due to the pandemic, Magic still found a way to improvise.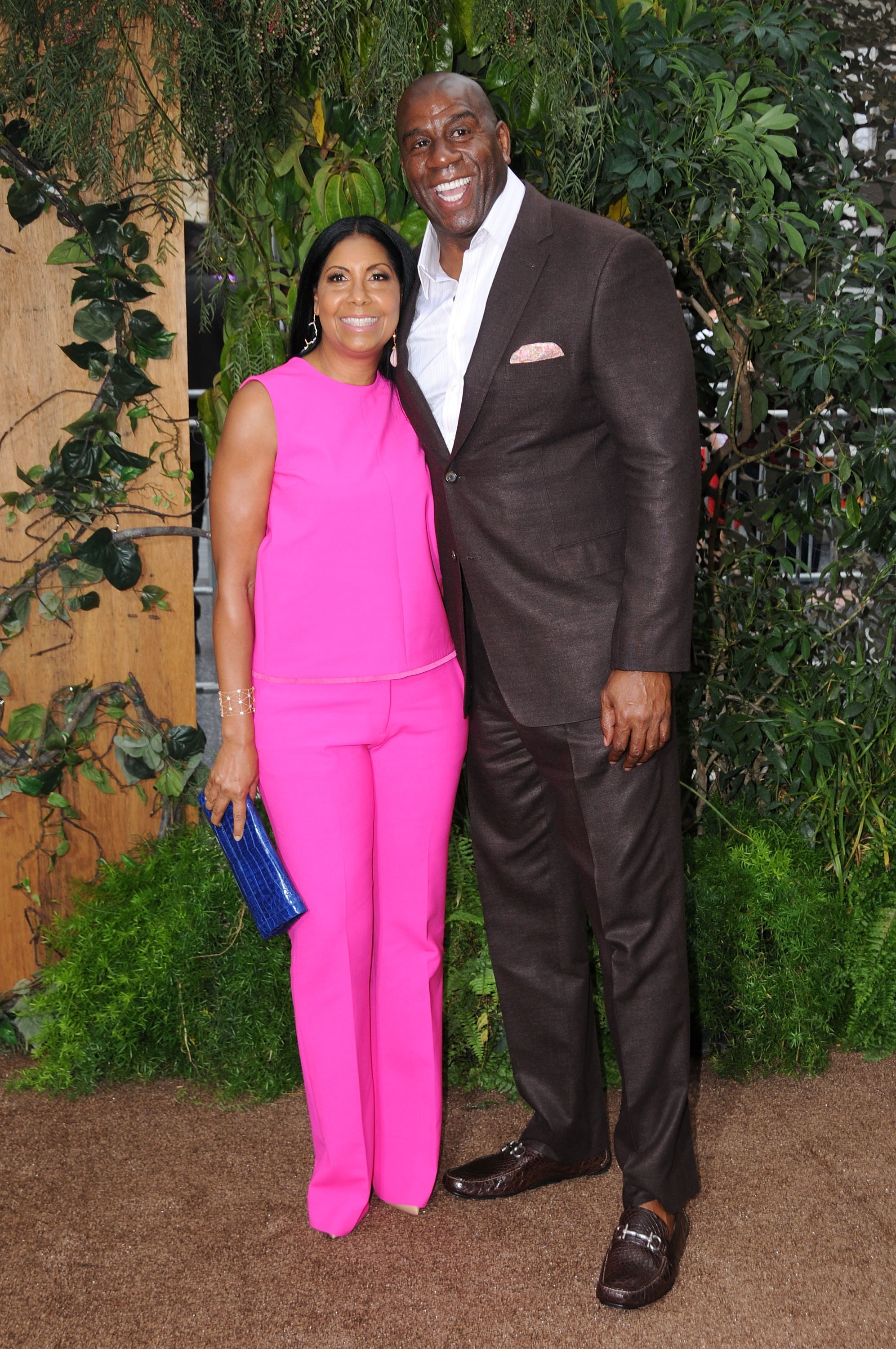 The first in the series of pictures shared was a black and white picture of Cookie in a beautiful black dress seated on a couch in a living area while she elegantly posed for the camera.
The second picture captured Cookie on a balcony with a beautiful view of the city in the background. The birthday girl was dressed in black pants and a fitting jacket as she smiled at the camera.
The third photo captured the wife of the famous basketball star in an orange T-shirt. She looked beautiful as always as she smiled at the camera. The fourth and fifth pictures captured Magic and Cookie together. 
Magic also had some beautiful words to say to his wife. In his post, he wrote about how Cookie is a "Good and perfect gift from Above." He also praised her love and compassion and congratulated Cookie on her new age.
Magic's post has garnered over seventy thousand likes on Instagram. Celebrities like Steve Harvey and LaTanya Jackson joined in the celebration with thousands of fans.
Cookie also responded to Magic's heartfelt message, thanking her husband. "I love you," she wrote with a kiss emoji at the end of her comment.
Cookie revealed that Magic locked himself in a room to call his ex-lovers because he was having unprotected sex with them.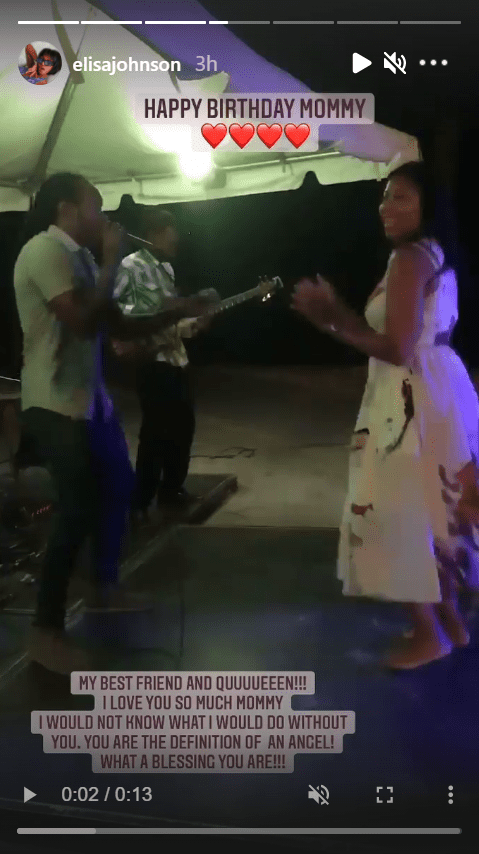 Magic and Cookie's daughter, Elisa Johnson, also took to her Instagram page to celebrate her mom's birthday. Elisa posted a video of Cookie dancing to live music on her Instagram story with a caption expressing her love for Cookie.
Magic and Cookie have been married for 29 years and the power couple recently celebrated their anniversary. They have two children, EJ and Elisa. Magic has another child from a previous relationship.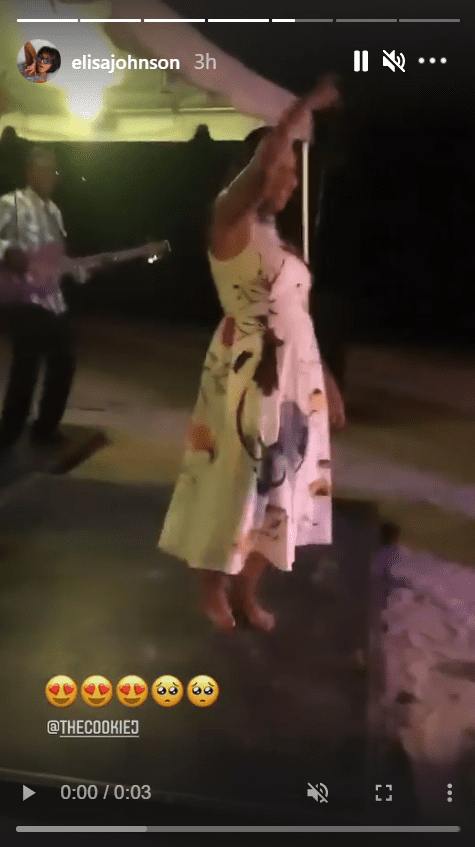 On their anniversary, both took turns to celebrate each other on Instagram. Magic posted a series of pictures they'd taken through their relationship with a caption detailing his love for his wife. Cookie similarly returned the love. She wrote:
"I love being married to you, you always come up with the best adventures & surprises." 
Magic and Cookie have had their various challenges in the past. Magic was diagnosed with HIV early in his career and the news had shaped their family.
Cookie revealed that Magic locked himself in a room to call his ex-lovers because he was having unprotected sex with them. However, Magic and Cookie got past that ugly situation to build a healthy relationship.